23rd St Armory 
When: Friday, May 29th, 7-10pm
The official kickoff to Philly Beer Week starts off with offerings from 40 local breweries, with tickets ranging from $25 ("designated driver admission") to $46 for GA. There will also be live music and entertainment, but keep a real eye out for the interactive photo booth that will make you look reeeeeaaaally attractive after sampling dozens of local brews.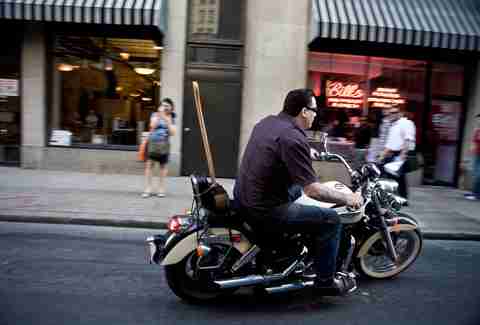 Multiple locations
When: Friday, May 29th
The jump off of Philly Beer Week also means the return of the HOG -- Hammer of Glory -- to be passed around from bar to bar for the ceremonial tapping of the first week's kegs. Wanna keep track of where the HOG is at any given time (like any true Philadelphian beer enthusiast should)? There's an app for that.
Navy Yard
When: Saturday, May 30th, 12:30-5pm
Pack your sunscreen and head to the Navy Yard for over 200 beers from more than 75 different brewers from around the world. 
 
Bainbridge Street Barrel House
When: Saturday, May 30th, 10am-3pm
Chances are if you live in Philly, you've tried to go to brunch without showering or even getting dressed, but this time it's socially acceptable: show up in your PJs and get a 10% discount on brunch (aka, Bloody Marys) and potentially win a "grand prize" if your sleepwear out-uglies everyone else's.
East Passyunk Ave
When: Sunday, May 31st, 11am-midnight
Rejoice in 13 hours of craft beer taking over the avenue. The day will include events from quintessential avenue restaurants, including POPE and Le Virtu, that are free to attend, and pay-as-you-go once you're there. Other highlights include outdoor BBQ from Bing Bing Dim Sum and an IPA takeover at Birra.
 
Kite & Key
When: Sunday, May 31st, 2-6pm
A rivalry between Kite & Key and Yards Brewing takes a turn for the better when they shut down the block and beer lovers are tasked to perform various feats of strength. We suggest staying by the sidelines and helping settle the rivalry via sampling.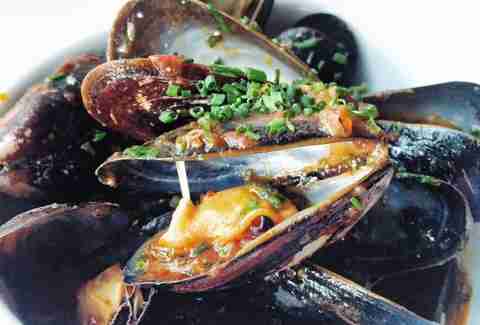 Sancho Pistola's
When: Monday, June 1st, 7pm-midnight
It's simple: mix beer flights of anything on tap along with four half-shelled oysters for $14.
The Shambles
When: Monday, June 1st, 5-9pm
Tonight through the 5th, the hideaway at 2nd & Lombard is hosting an alternating set of eight taps from several independent breweries. Besides local favorites such as 2nd Story Brewing and Barren Hill, the garden will also have two hyperlocal collaboration brews: Leuven on A Prayer and Brotherly Suds.
The Twisted Tail
When: Tuesday, June 2nd, noon-2am
This ongoing Philly Beer Week event gives you a chance to help make room for the new kegs when you order the last pint of a keg. The award for your impeccable timing? A bottle of barrel-aged beer and something to tell your friends about.
The Dandelion
When: Tuesday, June 2nd, 4-11pm
The Philadelphia Beard Society, which very much exists, will attempt the arduous task of ranking the facial hair of the men of Philadelphia, which means you could be there a while. Luckily, participants get Happy Hour Bombardier and some of the Youngs beers are available on cask.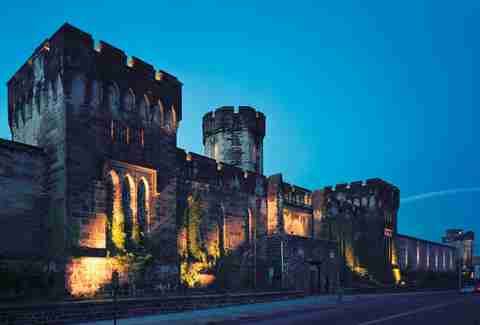 London Grill
When: Wednesday, June 3rd, 5:30-8:30pm
What better time (besides Halloween, obviously) to check out this scary old prison than when you can drink Stoudts' Willie Sutton house lager? Once you survive the tour, it's back to London Grill for bites and more sampling.
City Tap House
When: Thursday, June 4th, 5-8pm
The outdoor deck at UCity's City Tap House breaths new life with a giant... inflatable... pool. Floaties are readily available, as is live music and a full lineup of Firestone Walker and Victory brews, plus pool-ready giveaways for when you try to sneak into North Shore later this summer.
Good Dog
When: Friday, June 5th, 5pm-midnight
Sly Fox and Troegs team up with Good Dog for some arts and crafts -- put together a pinewood derby car (or buy one at Good Dog because you're lazy), attach an empty beer can, and decorate it ahead of the evening's races. When you lose, Sly Fox and Troegs brews will be on hand to help you drown your sorrows.
Alla Spina
When: Saturday, June 6th, noon-6pm
This 13-stop beer crawl throughout Fairmount and Spring Garden gives you the chance to win more prizes any time you order the last of a keg, along with two craft beer samples for every stop on the crawl included in the $20 ticket. The ticket also includes a $20 credit to Uber so you can get home in one piece.
Frankford Ave Btwn Girard & Master Streets
When: Saturday, June 6th, noon-8pm
All your Frankford Ave standbys (think Johnny Brenda's, Frankford Hall, Bottle Bar East, et al) are taking over the street for an outdoor drinking festival with your favorite beers and the best food in the neighborhood (think Kensington Quarters, Fette Sau, etc.).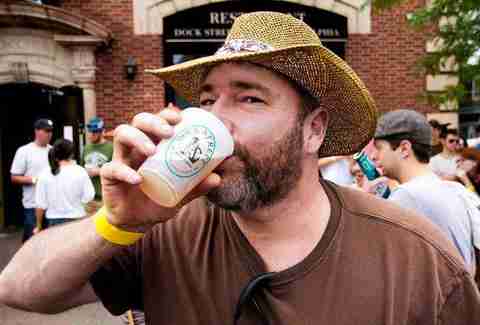 Dock Street Brewery
When: Sunday, June 7th, 4pm
Everyone's West Philly brewery kicks it up a notch with its 7th annual Philly Beer Week fest. The music portion is free to anyone around, and you can order pitchers of the brewery's summer suds while playing outdoor games or prepping for the Scavenger Runt, which will give you a chance to burn off everything you drank this week and win some Dock Street prizes.
Sign up here for our daily Philly email and be the first to get all the food/drink/fun in town.