The Best Bars in State College, PA
State College, PA, is one of the best college towns in America. We've got Penn State football, incredible natural beauty and outdoor activities, and some of the best restaurants in Central Pennsylvania -- with a robust bar scene to match. Whether you're looking for a quiet dive to enjoy a cold brew, the perfect place to root the Nittany Lions on to victory, or an expertly crafted cocktail, there's a bar in State College for you.
111 East Beaver Avenue
For generations of Penn Staters, The Phyrst is almost a holy place, spoken of by alumni in reverent tones -- and for good reason! This legendary bar has been going strong since '66, and is responsible for Penn State traditions like the game of Table Wars, which pits patrons against each other based on where they're sitting; the singalongs with the Phyrst Family Band; and the pounding of the cowbell introducing a rowdy "PSU" chant. As anyone will tell you, no bar crawl in State College is complete without a visit to The Phyrst.
Best place to get a literal pitcher of liquor: The Saloon
101 Heister Street
Another long-standing member of State College's bar scene, The Saloon has been offering live music and a bustling party atmosphere since 1976. In addition to its busy schedule of local musicians, bands, and DJs, The Saloon is also home to the one, the only, the legendary Monkey Boy: a neon-colored and delectably drinkable cocktail that comes in a pitcher. A literal beer pitcher, full of liquor. It's just as amazing/night-blurring as it sounds.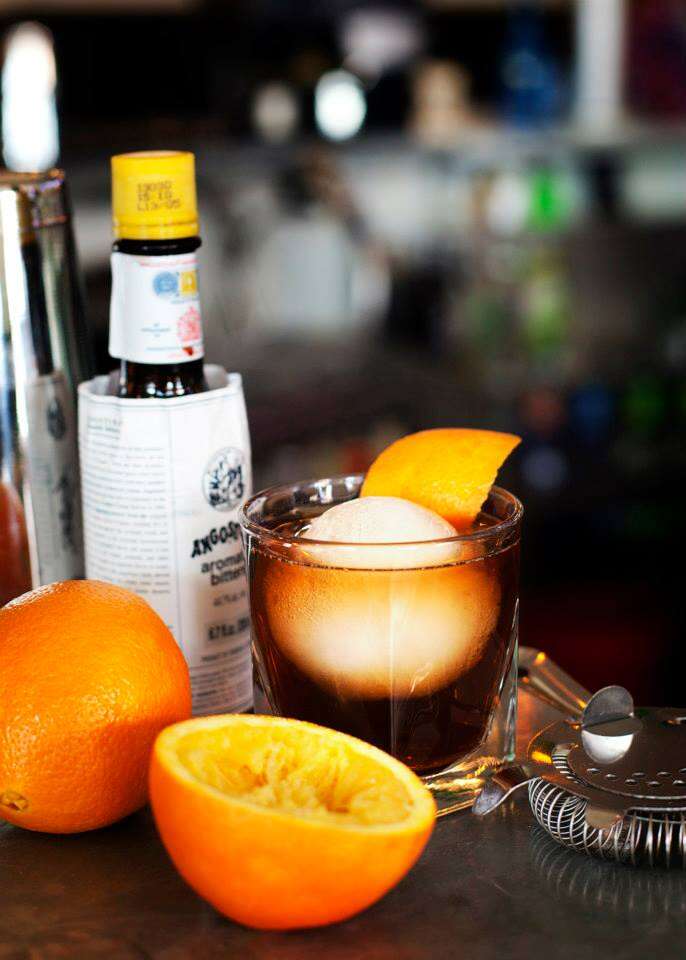 107 East Beaver Avenue
Located directly above The Phyrst (and sometimes still affectionately referred to as "The Second"), Local Whiskey is a bar for liquor lovers. Boasting a selection so impressive it borders on ridiculous, this is the perfect place to get that obscure cocktail you read about online, or try a pour of scotch older than most of the students at Penn State. The house cocktails offer new twists on old favorites, the food menu is delicious and open late, and the daily specials (like Tiki Tuesday and Whiskey Wednesdays) will have you coming back for more.
Most welcoming and inclusive space: Chumley's
108 West College Avenue
Chumley's is a cozy, comfortable little bar offering a wide selection of liquor, knowledgeable bartenders, and a welcoming atmosphere for anyone who's any shade of queer, trans, non-binary, or even just looking for a chill space to watch Jeopardy. As the local gay bar, Chumley's hosts all sorts of fun events that are a favorite of the local queer community, including drag bingo, live and local music and art, and holiday parties. Even if you're not queer and just want a perfectly mixed Manhattan, you'll be welcome at this charming haunt.
233 East Beaver Avenue
The Brewery is a shithole -- and that's 100% what makes it one of the most amazing bars in State College. The tables don't sit right on the uneven concrete floor, there's no door on the men's room stall, and there's graffiti everywhere… and it's all so perfect. The Brewery is down-to-earth, no frills, and one of the most fun spots to drop in for a couple drinks, especially with their giant wall of punny specialty shots. (One, called the "Dirty Ashtray," is actually served out of an ashtray.) They also welcome up-and-coming touring bands, host local musicians for punk and metal nights, and have an amazing and underappreciated daily special on $5 pours of the top shelf Basil Hayden's Whiskey.
346 East College Avenue
You order your beer by the number -- that's how many beers Liberty keeps on tap. And the best part is, they're always rotating, so there's always something new to try. Whether you're an IPA enthusiast, a fan of darker fare like porters or stouts, or looking for something more exotic like a sour or gose, Liberty Craft House will have a beer (and probably more than one) that fits just what you're looking for.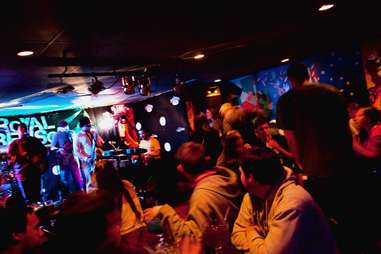 112 South Garner Street
Come gameday during football season, there's nothing like being a part of the crowd cheering for Penn State -- and if you can't watch the game from inside Beaver Stadium, Bar Bleu is one of the most popular spots in town to root for the Nittany Lions. This local sports bar boasts plenty of screens to catch the action on, actual couches and comfy seating, and some of the best pub fare in town, including some legit Kansas City BBQ. The chicken wings, which come smoked instead of fried, are especially recommended, and their fishbowls (giant, shareable cocktails) are also an absolute must-get.
137 Elmwood Street
Craft beer drinkers rejoice! State College is home to several brewpubs, each offering a unique selection of brews, including the Happy Valley Brewing Company: a charming brewpub operated out of renovated barn that's absolutely bursting with Pennsylvanian charm. With more than a dozen craft beers ranging from brown ales and IPAs to Belgian whites and sours, as well as a delicious menu of sandwiches and upscale tavern food, Happy Valley Brewing Company is the destination for local beer lovers.
100 West College Avenue
State College has a wealth of incredibly talented artists in the local music scene, from folk singer-songwriters to multi-talented jazz performers (and everything between). Despite all these different styles, they have one thing in common: They can be found at Zeno's Pub. This local staple of a bar has been around since 1972, been named one of the best college bars in America, and has made a name for itself for its dedication to bringing new and exciting beers to the taps and bands to the stage.
110 Sowers Street
Sometimes all you want is to grab a couple friends, get a few beers, and play some pool. State College has the perfect bar for just that: Sharkies, a dive bar with a relaxed atmosphere, a digital jukebox with a huge selection, and a whole line of pool tables. Kick back, relax, and try not to scratch. Pro tip: Sharkies also has its own bottle shop, so you can grab a six-pack to go on your way out.
210 West College Avenue
When the sun's out, there are few pleasures in life quite like enjoying a crisp, refreshing beer in the sunshine -- and Cafe 210 West, often just referred to as Cafe, is the perfect spot for exactly that. Its outdoor patio is one of the few in town, and once the weather starts warming up, it becomes one of the most popular spots in State College to grab lunch and people-watch the folks strolling up and down College Avenue.
139 South Allen Street & 1611 North Atherton Street
Champ's has a lot going for it: two locations, a ton of taps, and a great atmosphere for watching Penn State football games. That said, Champ's real secret weapon is its kitchen, offering a full menu of everything from burgers and wings to pasta dishes and specialty entrees, many of them named after famous Penn State athletic figures or sport puns. While the names may be funny, the delicious food is no joke.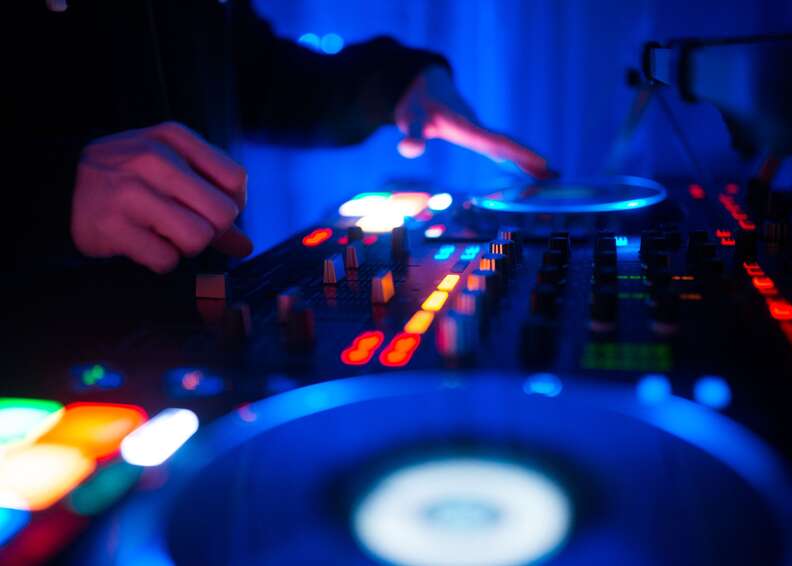 222 West Beaver Avenue
Chrome is one of the newer additions to the State College bar scene, but it's carved out a distinct niche for itself thanks to its unique character and offerings you won't find anywhere else. One of Chrome's main draws is that, in addition to being a bar, it's also a hookah lounge, making it the perfect place to take a load off and enjoy puffing on some flavored tobacco. With a wide selection of flavors for your smoke, as well as a menu with an eclectic mix of Mediterranean fusion dishes, there's no place else quite like Chrome.
198 Match Factory Place, Bellefonte
Big Spring is technically located in Bellefonte (the next town over from State College), but any local will tell you that this distillery is more than worth the drive. Their expertly crafted spirits start with crisp, clean water from Bellefonte's titular "big spring" (the town's name translates to "beautiful fountain"), leading to bright, flavorful liquors made inside a converted section of Bellefonte's historic Match Factory. Big Spring makes smooth vodkas, aromatic gins, delightful rums, smokey whiskey, and more. Stop by Thursday through Sunday, when the tasting room is open, and don't forget to pick up a bottle of your favorite liquor before you go.
Sign up here for our daily Philly email and be the first to get all the food/drink/fun in town.
Michael Garrett is writer, poet, and author who lives in State College, where he went to Penn State and spends his free time playing RPGs. His poetry has been solicited by the Pennsylvania Center for the Book, and his horror and Central Pennsylvania noir fiction is forthcoming from Vagabondage and Flame Tree Press. Follow him on Twitter @MichaelMGarrett, where he sometimes appears on his friends' podcasts.