10 Can't-Miss Boozy Tastings in Philly
With so manyexcellentplaces to drink in Philadelphia, it's hard to pick exactly what you want to sip on, even if you've nailed down that you're in the mood for, say, wine. Red or white? Old world or new? The best part about tastings is that you don't have to choose. Get in on these 10 samplings around Philly; not only will you impress friends with the knowledge you pick up there, but you'll get to drink all the drinks along the way.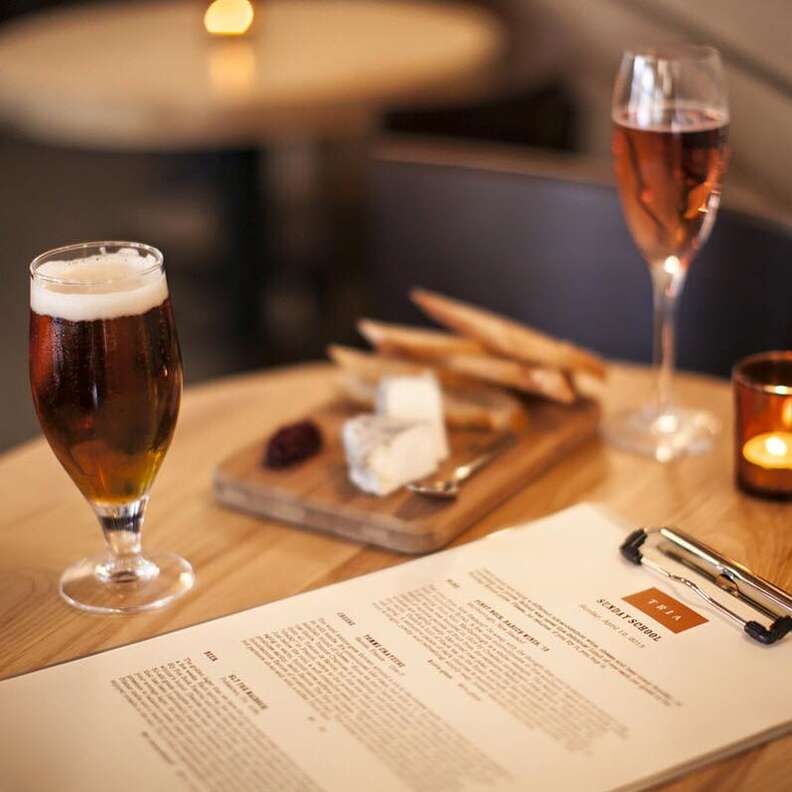 <strong>When:</strong> Sundays, all day<br />
Every Sunday, Tria's Washington West and Fitler Square locations are prepped to school you in different (and very discounted) wine &amp; beer, accompanied by a thoughtfully selected cheese to complement. While noshing and gulping, you can learn about what makes the feast before you so unique.
<strong>When: </strong>Tuesdays, all day<br />
One of Philly's most extensive <a href="https://www.thrillist.com/drink/philadelphia/the-8-best-wine-bars-in-ph…; target="_blank">wine bars</a> wouldn't be complete without a weekly tasting from around the world. It's much easier to accomplish if you grab a seat at the bar and sample half-priced wines, or build your own flight for $10.<br />
&nbsp;
<!-- single line template -->
<strong>When: </strong>Any time the winery is open<br />
No reservations necessary -- just walk in to sample six or seven wines at one of the best wineries only a short drive outside of the city. The featured wines change seasonally, along with the collection of small bites. Aside from its daily tastings, Chaddsford hosts ongoing wine tours and festivals.
<strong>When: </strong>Tuesday, Wednesday, and Thursday, 8pm; Sundays, 1-5pm<br />
Pinot Boutique offers wine tastings every day, whether you opt for the standard happy hour tasting on Tuesdays and Thursdays (five wines for $8-12 a person), or come in Wednesday for the same deal, plus some free snacks. Sunday School at Pinot Boutique offers the same deal from 1-5pm on Sundays.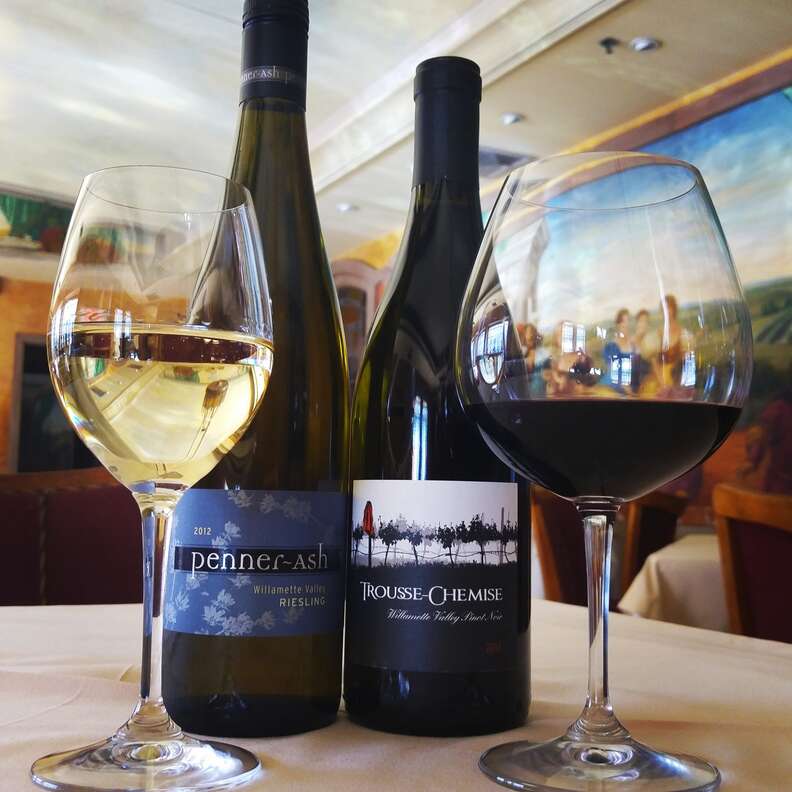 <strong>When:</strong> Wednesdays, 5-7pm<br />
Besides $5 off towering wine flights during happy hour Sunday through Friday, Panorama wants to help you comb through its 800+ wine list with weekly tasting picks (one white, one red). Prepare for a history lesson (one you'll actually want to sit through) along with each pour.<br />
&nbsp;
<!-- single line template -->
<strong>When: </strong>Various classes run Thursday through Monday<br />
Every month, the Wine School offers a handful of different beverage/food pairing courses that will make you the star of your next bragging-to-your-friends-about-your-wine-knowledge event. Whether you want to learn (and taste) the ins and outs of pairing wine with chocolate, beer with artisanal cheese, dozens of other topics, book a spot early to nab a seat at the Wine School.<br />
&nbsp;
<!-- single line template -->
<strong>When: </strong>Various classes run Thursday through Monday<br />
Similar to the Wine School, Philly's beer school teaches you skills like the ins and outs of home brewing, and offers tastings at ongoing special events such as "Beef, Beer &amp; Bourbon" or the "Belgian Beer Experience," each course carefully tailored to highlight the unique tastes of each topic or pairing.
<strong>When: </strong>Tours Saturday and Sunday, 12-4pm; or by appointment<br />
One of our favorite things about Yards' weekend brewery tour is the free beer you get along the way. But for an extra dose of Yards, go to the next level and book a tasting appointment, which isn't confined to the limited hours of the free tour.
<strong>When: </strong>Saturdays at 1pm, 3pm, and 5pm; Sundays at 1pm and 3pm<br />
Book a tour at New Liberty Distillery and you're in for your fair share of libation tastings. The VIP tour, which costs $20 a pop, includes a sampling whiskey glass to take along for the tour, which is a full sampling of the distillery's products. Eat beforehand.
Craft beer & artisanal cheese
City Food Tours (address and info)
When: First, third, and fifth Saturday of the month from 3:30-5:30pm
If your ideal tour of Philly is one that includes beer and cheese, then look no further. City Food Tours hosts an ongoing $55 tasting that includes eight beers, four cheeses, and various flatbreads in the two-hour eating event. Aside from learning about what makes each beer so glorious, the best part of the tour is that it requires exactly zero time marching between bars with a group of touristy strangers; the "tour" all takes place in City Food Tour's private tasting room.
Sign up here for our daily Philly email and be the first to get all the food/drink/fun in town.
Marielle Mondon is a writer from Philadelphia whose goal in life is to get a 4.0 in wine school. Follow her @MarielleMondon on Twitter and Instagram.