While Square 1682's closed for renovations, the Hotel Palomar opened a minibar you don't need a reservation to raid: the 16-seat Satellite Bar's a second-floor pop-up speakeasy hidden behind the unmarked doors of a once-private dining room where you'll find an ex-Tapestry 'tender debuting weekly craft 'tails until the downstairs restaurant reopens. There are six ways to open these doors but only one way to find them: take the back lobby elevator one flight up, walk to the end of the hall, then make a left. Do not attempt to follow this chandelier's directions. Settle into this banquette nook. Or sidle up to the street-view bar for this High West Rye-spiked Whistlin' Dixie, shaken with housemade honey-ginger syrup, Green Dragon tea, fresh lemon, and Fee's Whiskey Barrel Bitters. This Yahtzee is stirred wtih Tanqueray gin, Moroccan bitters, and coconut sugar, best ordered by screaming its name triumphantly and then declaring yourself "the champ" to all onlookers.
Recommended Video
Stay Classy This Winter With a Spiced Pear Tom Collins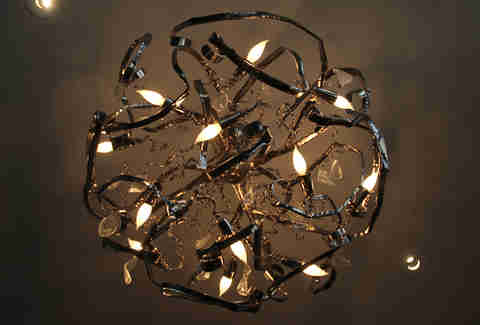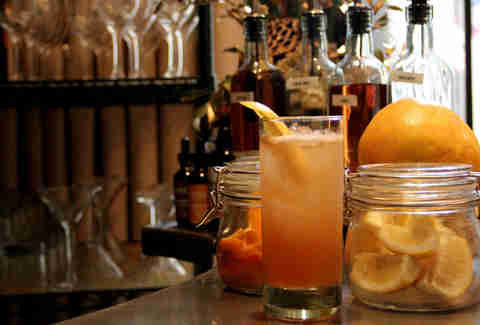 Previous Venue
Next Venue
Venue Description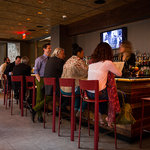 1. Square 1682
121 S 17th St, Philadelphia, PA 19103
Located adjacent to Hotel Palomar Philadelphia, Square 1682 features locally sourced produce and meats, and pours distinctive craft cocktails that are as imaginative as they are tasteful. And not for nothing, was named number one bar in America by USA Today. But if that doesn't impress you, the truffle popcorn will.