Strangelove's is a bi-level Midtown Village gastropub where you should learn to stop worrying and love the fact that you're about to gorge yourself on all these white-cheddar-whizzed, bacon-covered tater tots. Because they're the bomb. The Memphis Tap Room and Resurrection Ale House crew has taken over the old Doc Watson's space, where spacious upstairs-downstairs bars pour 20 drafts from under the counter, clearing Yards' worth of space. (Also Victory's, Founders', and Sly Fox's worth.) To keep things from getting too drafty, exposed brick walls downstairs are lined with local artwork. Want some quiet? Head upstairs... ... and jaw on a Parc vet's menu of low-country grub, like catfish po' boys with dill pickle remoulade... ... and shrimp etouffee thick with Carolina rice and cornmeal-fried okra. Just want the rice and okra? Half the menu's vegetarian, including this two-beet burger piled with cucumber slaw and paired with a vegan... Allagash White. Just don't exit through this door. Their zombies probably aren't vegetarian.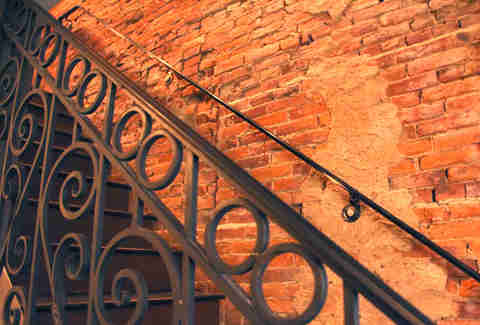 Previous Venue
Next Venue
Venue Description
1. Strangelove's
216 S 11th St, Philadelphia, PA 19107 (Midtown Village)
Strangelove's is a Midtown gastropub dishing out Southern cuisine (and bacon-cheddar tater tots), and serving up a huge beer selection on the two levels of their huge space.