Ready to bounce from club to club (maybe not literally -- it's tough to crowd surf that long) all night long? Because you'll be spending it enjoying the best nightlife the city has to offer, thanks to our awesome recommendations.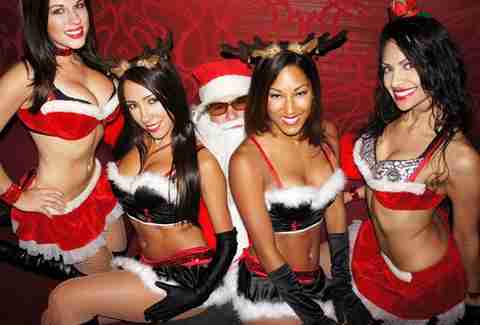 G-Lounge
Center City
This 10000sqft boozer is decked with a sheet of electronic wallpaper spanning the 55-foot back wall of G's VIP section, pours badass signature cocktails by the guy who designed drinks for all of the Bellagio's 22 bars, and is the one place to see and be seen, plus it's right next to one of SEPTA's hubs, so after a few drinks you can still get home safely and (relatively) comfortably. 
Zee Bar
Northern Liberties
Located next to Delilah's strip club, the obvious draw is the formerly naked ladies from next door who come over after work, and makes spending $20 on the cover at this luxed-out members-only spot not really worth it when you could have totally gotten a lap dance for that totally worth it.
Whisper Club
Rittenhouse Square
Formerly club Denim, this sorta-pricey spot is the place for everything from rap, classics, hip hop, and house, to top 40 mashups. This is the pricey place to get your groove on, especially if you can swing the VIP area overlooking the dance floor, which by 3a is strewn with go-go dancers and... well, other people too, probably, but mostly go-go dancers!
Raven Lounge
Rittenhouse Square
Best place to hang with freaks: the row home dance club/dive bar is purposefully drab and dark, but always packed with people who've come for cheap drinks, board games, a stripper pole, and cocktails involving Champagne and Pop Rocks (at the same time!). It's the perfect place to get a little wild -- just make sure to sign the ceiling before you leave.
The Barbary
Northern Liberties
Ironic fog machines, electronic music from the '80's and '90's, karaoke, a hidden photo booth, and dollar PBRs make this infamous NL spot a destination for hipsters. And, because it doesn't want to (Barbary) coast on its reputation, it's adding live music to their already super-entertaining line-up.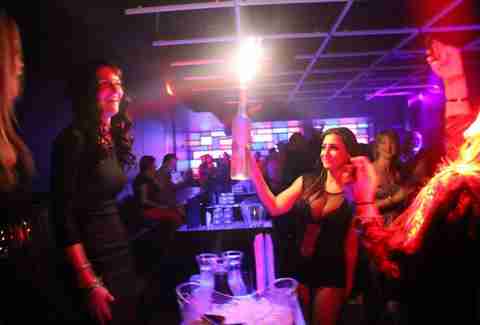 Rumor
Rittenhouse Square
Two dance floors (one for house and one for hip hop), incredibly tripped-out lighting, and tons of girls in tight dresses make this the sweetest basement you've been in since back in middle school when that kid Tommy connected his Nintendo 64 to the old big screen his parents put in the rec room.

Voyeur
Washington Square West
Tucked away down an alleyway, this huge venue has multiple levels, a sweet red velvet-heavy after hours lounge in the basement, and is at best straight friendly after all the other clubs close, but all that means is that the droves of girls there will need someone straight to be friendly with.
The Ten Six Club
Rittenhouse Square
A Brit rock makeover of the old Walnut Room (courtesy of the guys behind Fishtown's Loco Pez and downstairs tavern ALFA), Ten Six Club's a second-story, late-night cocktail lounge and dance floor packed with naked mannequins. And other stuff, but mostly just naked mannequins.