Secret-sauced hot wings and bargain craft drafts in Old City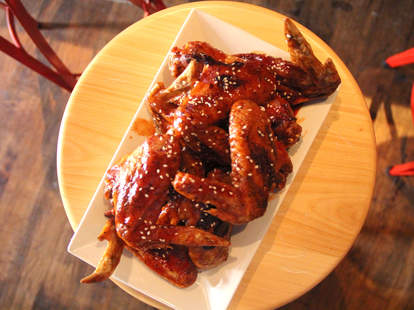 Be a good wingman and introduce your boys to all the hotness on display inside Sto's, the Market St happy hour hotspot now dishing out 2lb plates of house-made hot sauce-brushed bird six ways, like cayenne-kicked garlic parm, Korean soy-glazed, and these fried Yum Yum jawns smothered in a secret recipe green-onion-and-hot-pepper concoction you can only hope to take home with you.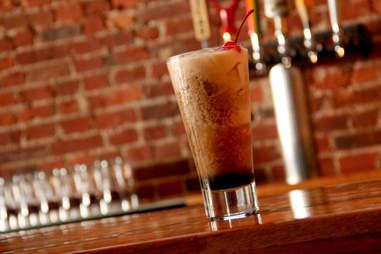 Also your name for that lady who holds up the line at Starbucks every morning, the Paralyzer's an after-work wake-up 'tail blending coffee liqueur, vodka, Coca-Cola, and half-and-half.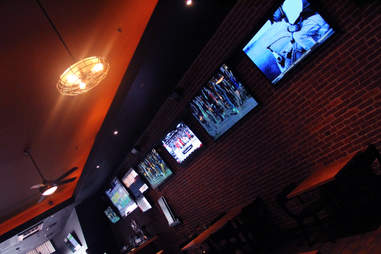 Also stopping you from going anywhere fast: two dozen brews by the bottle and a wall of flatscreens including an 80in diagonal that, like Bobby Fischer, can play six games at once.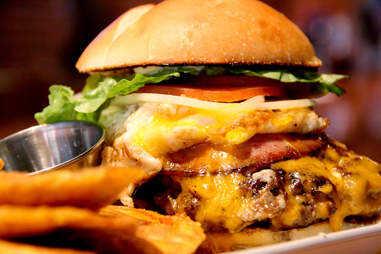 Don't worry about getting this Jersey Burger on your game day attire, because, like your lucky Utley button-up, this cheddar-egg-and-Taylor pork-rolled beef patty also transitions perfectly from morning to night.
The all-day bar menu boasts a half-dozen chompable meatwiches like char-grilled chicken and whizzed steak all served on rolls from Liscio's, plus this salami, turkey, and two-ham Stogie hoagie baked inside a folded pizza crust.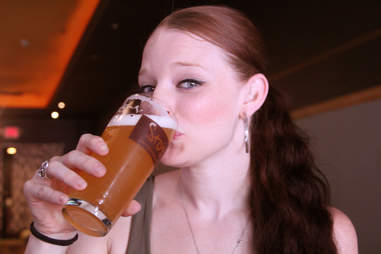 After you whet your appetite, wet your lips with discount craft drafts. One of six local brews on tap's always on special for $3.50, so you can always afford to wet her lips too.