The 7 Secretest Bars and Speakeasies in Philly
Twisted Tail
Twisted Tail
You might think you know everything about Philadelphia, but some of the city's sweetest booze destinations can be easily overlooked... unless you know the right bartender, or the right place to look, or the right codeword. Or, unless you read our primer on Philly's seven most secret bars and speakeasies, obviously.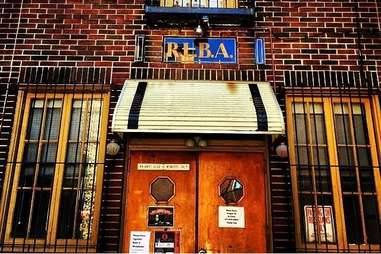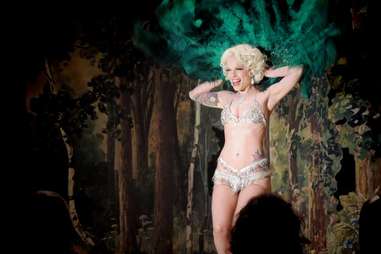 Rittenhouse Square
Named after the Philly-based, Prohibition-era front for the largest alcohol ring in the US, FM&I is a dark and swanky booze destination.
How to get in: Head down the stairs on 18th St to this subterranean speakeasy and you'll find yourself in a place where even the infamous spirits smuggler Max "Boo Boo" Hoff would feel at home.
Once you're there: Expect period music and cleverly named drinks like Always Crashing The Same Car (above) that're made to order by dapper bartenders (tie, vest/suspenders), who start by hand-carving chips from three types of "gourmet" ice (Kold-Draft, nugget, culinary grade).
Rittenhouse Square
A classically styled bar from the mind of Stephen Starr, the semi-cloaked Ranstead Room features an interior reminiscent of post-war, pre-hippy night spots, complete with a gilded chandelier suspended over red leather booths and snakeskin stools.
How to get in: From 20th, turn left onto Ranstead, pass two trees, then look for a dark door on the red-bricked facade with side-by-side, backwards-and-forwards "R"s, and head on in.
Once you're there: They've got old-school cocktails (most under $12) built with house-made mixers, hand-chipped ice, and fresh-squeezed juices -- meaning you can drink like Granddad did, only without dousing yourself in Old Spice or being casually racist about the Irish.
Society Hill
Sure, you know about their killer whiskey list and lick-your-lips pork chops, but did you know there's a bar upstairs that puts on live music and (strangely) smells like fresh-cut wood.
How to get in: Walk through the front door and head straight for the stairwell in the middle of the bar (yes, you are allowed to go up there).
Once you're there: They've got a long wooden shuffle board table, darts, leather couches, and some of the top blues performers in Philly.