Your first-ever Philly SEPTA bar map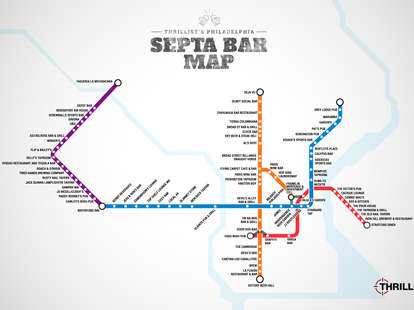 Guess what lovers and (mostly) haters of SEPTA: we've made Philly's rail system worth riding by replacing every stop with a sweet watering hole. Our goal is to get you off that train (thank heavens!) and onto a bar stool as quickly as possible, so we've created a map of the four major lines that, for the first time, is totally useful... and that you can blow up, here.
Note: It would have been impractical to choose a bar for a handful of stops (unless you brought, like, a car with you on the train), but please let us know in the comments if we missed any great spots.