If you want to witness mad science in a Mason jar, you go to the Mütter Museum, but if you want to taste some, make your way to the baking-hot ladies of Magpie, where they're opening the lid on their first-ever warm-weather menu of custardy pie milkshakes. That's right: pie milkshakes. Just click on the girl above to start the slideshow and find out exactly why she's smiling. It might have something to do with butterscotch bourbon slices mixed up and creamated into 10oz of Bassetts.
Recommended Video
Drink This Winter Bourbon Smash and Conquer Cold Weather Forever
Before you can get your mitts on this latest hotness, Magpie's bakers spend two days making each pie oven-ready.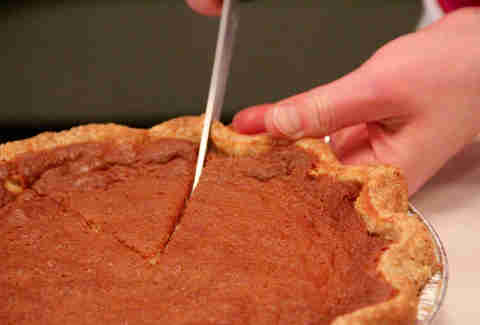 That guarantees that flavors like chocolate coffee cinnamon pecan, coconut custard, and Spodee (!) are always a cut above.
Next comes 10oz of ice cream, aka about as many scoops as went into today's Daily News.
... and no more than a half gallon of milk.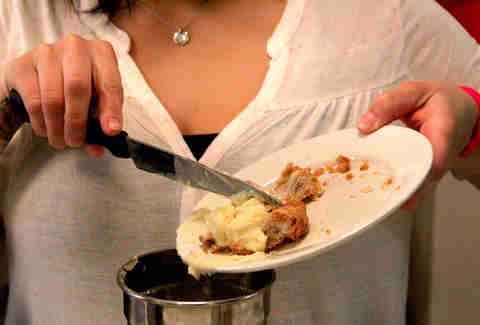 Pro tip: Always scrape the pie away from you so you don't lose a button.
Forgot to add caramel? Just fill your glass with it.
This last step requires Balls.
Because that clearly isn't enough, shakes are topped off with a final helping of filling.
Before you're left with this final filling helping.
Previous Venue
Next Venue
Venue Description
1. Magpie Artisanal Bakery
1622 South St, Philadelphia, PA 19146
If the last time you've seen a cooling pie was in technicolor in a '50s-era Looney Tunes cartoon, Magpie Artisanal Bakery is here to show you the art is very much alive and delicious. From sweet to savory pies, like the incredible sounding butterscotch bourbon to cheeseburger pie, respectively, they're always working on new creations that will surprise and amaze.