Calling The Valley "hot" in the summertime is a little like saying there are just a few good restaurants in Phoenix: it's one hell of an understatement. Just because we'll often hit triple-digit temperatures during the summer months doesn't mean locals have any hesitation about venturing to a number of rooftop bars and lounges when they're looking for a little respite from the work week or just some fantastic desert views. So where are the best places to enjoy the rooftop drinking experience? Read on to find out.
Tempe
The quirky-cool atmosphere of Tempe's Graduate Hotel is complimented by Tapacubo, a rooftop bar and lounge nestled on the fourth floor of the building that houses views of neighboring Arizona State and "A" Mountain, margarita-filled gas pumps behind the bar (seriously), a counter made of 38,000 pesos, a seemingly endless supply of tacos and guac, and a great selection of craft beer and cocktails. It's definitely one of the most enjoyable places in the area and well worth a visit -- especially if you're looking to get a margarita from a gas pump. (Don't worry. It tastes nothing like gas. We swear.)
Downtown Phoenix
Downtown Phoenix's Kimpton Hotel Palomar is a luxurious place to rest your head when seeking a little R&R, whether you're a local or just visiting. It's outdoor lounge, Lustre, is one of the most recognized rooftop spaces in The Valley; and despite our triple-digit temps, it's a cool spot to hang out for a day by the pool, a great one for a date, and even a good choice for a quick cocktail or beer before catching a game.
Downtown Phoenix
If it's a place for dancing you're looking for, you can't do better than Bar Smith. This club is tucked between a row of nightclubs on Washington St and regularly hosts some of the city's biggest DJs, making it a favorite for dancers (pro or non) in the area. So hit up the floor for a little while, check out the open-air rooftop bar to cool down, and then make your way back to the dance floor.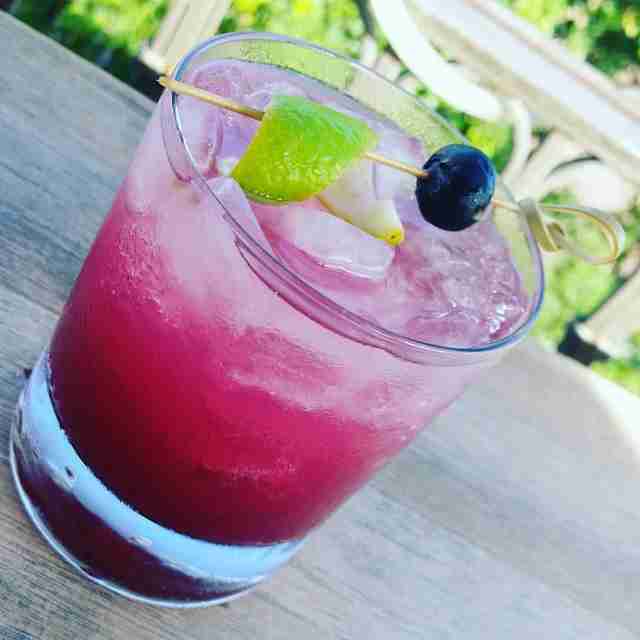 Scottsdale
Overlooking Camelback Mountain is Scottsdale's swanky Casablanca Lounge. The Southbridge spot is nothing like the nearby clubs in neighboring Old Town: it's substituted the loud beats for live music and thrown out the bad vodka drinks for handmade libations. Barrel-aged drinks and craft cocktails are the stars of the show here, but the outdoor lounge also shines. It's equipped with a fire pit and decorated with overstuffed furniture, making it a great place to hangout on a weeknight or weekend when you're seeking an alternative to the Old Town nightlife.
Scottsdale
It's not exactly a "rooftop" bar, but the second story patio at this appropriately named restaurant and liquor bar is just too good not to mention for a number of reasons: 1) its kitchen is manned by executive chef Nick Rusticus (he's not even 25 and is already killing the game), and 2) it's a speakeasy-style bar that has more than 200 whiskeys to choose from. Be ready to hang for a while, especially if you're not good at making quick decisions.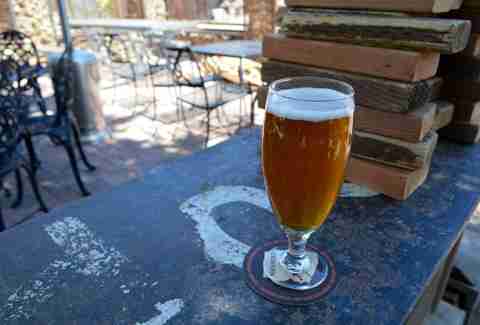 Downtown Chandler
Between the views, the tap selection, and all those birds down in the garden (real birds, 50 of them, so it might not be for you if you've got ornithophobia), it's hard not to list this place as one of the coolest rooftop bars in town. The patio offers panoramic views of surrounding Downtown Chandler, perfect for that late-night drink or the occasional weekend yoga session (aptly called rooftop yoga). Plus, it's a brewery, so you know you'll never go thirsty.
Tempe
Mill Ave has been the go-to spot for ASU kids looking to make some bad decisions (thanks cran vodkas and Fat Tuesdays). But amid those decisions sits at least one good one: deciding to go to CASA. If you're not into the buckets of booze (it's a real thing), stop by the rooftop bar area; it overlooks all of the debauchery happening on the street, making it an excellent spot for people-watching anytime of the day or night. But a warning: don't be caught here if you're over 30. Just don't.
Sign up here for our daily Phoenix email and be the first to get all the food/drink/fun in town.