The Southwest is tequila country, and in tequila country, you drink the sweet blood of the agave cactus. Also water. It's important to stay hydrated! But while the latter is available pretty much anywhere you turn, finding a decent shot/marg' of the former isn't so easy. Thankfully, these 10 spots have your back...
Recommended Video
Thrillist's Best (and the Rest): What's the Perfect Fast Food Meal?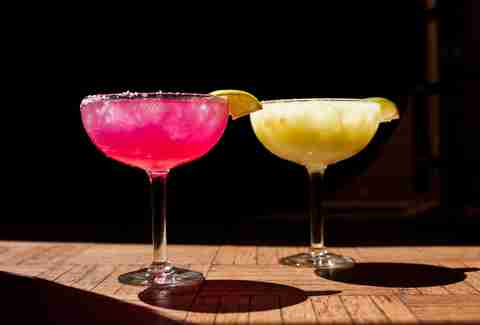 Old Town Scottsdale
Why do Taco Tuesday when Cien Agaves offers Margarita Monday, when you can get a Beer-Garita crafted with one of its 100 premium tequilas for a mere $6. Oh, don't worry, it also does Taco Tuesday.
Central Scottsdale
With 30+ different tequilas lining the slick wooden shelves, award-winning guac, and a huge margarita menu, it's hard to go wrong here.
Chandler and North Scottsdale
Juan Jaime's describes itself as "modern and stylish with an upscale atmosphere and great customer service," which is good because it does all of those things... plus $4 margaritas during the daily happy hour.
North Scottsdale
Owner and Head Chef Azucena Tovar infuses her Mexican heritage into every aspect of Los Sombreros' menu, including the drinks. The lively indoor and outdoor patio bar offers 50 different premium tequilas and mezcals and 12 different margaritas, all created with fresh juices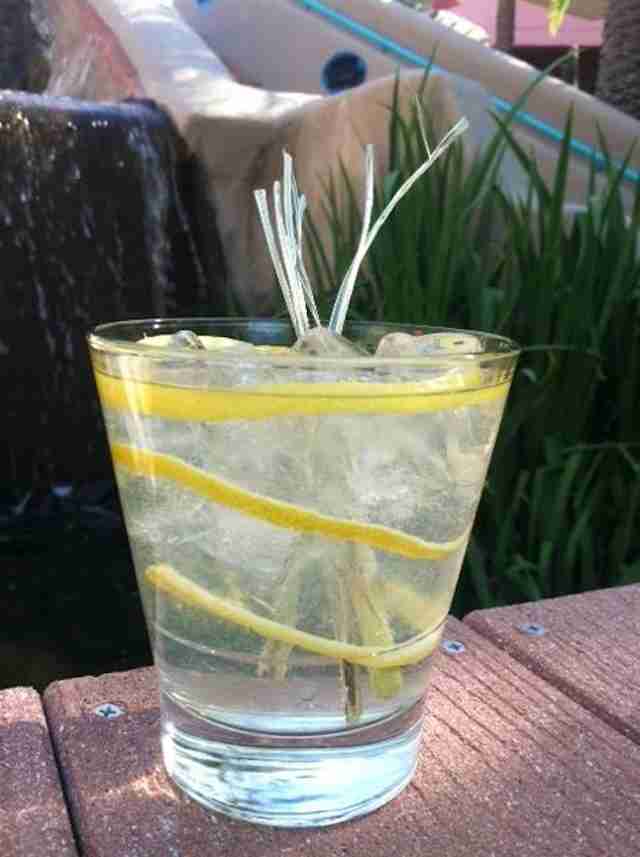 Carefree
Located within The Boulders luxury resort, The Spotted Donkey is the place to go for top-of-the-line service and ambience. The bar offers nearly 50 top-shelf tequilas, allowing you to have your pick between Don Julio, Patrón, Corzo, or Cazadores.
Mesa
Apart from a few vowels, there's almost nothing this place is missing; it even has a special tasting room where fellow tequila enthusiasts can try tequilas specially picked by a certified tequilier. Yes, there's such thing as a certified tequilier. As if that wasn't enough for you, it has four tequilas on tap, always kept at a chilly 5 degrees Fahrenheit.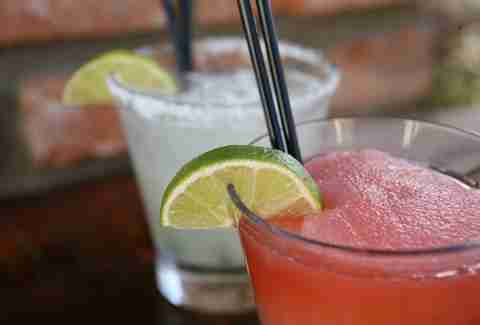 Old Town Scottsdale
There's no shortage in different varieties of tequilas and margaritas at The Mission (it has 80+ bottles). Luckily, it has made it far easier for you to chose, by offering a huge menu of flights, too.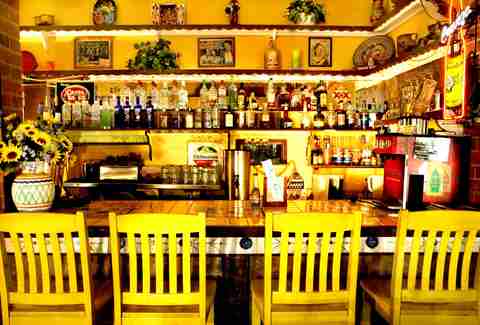 Old Town Scottsdale
This family-owned Mexican restaurant has been serving up what it calls the best margaritas in town for 25 years. We definitely can't disagree with the drink's quality, and at its daily happy hour price of $5; it's virtually impossible to beat.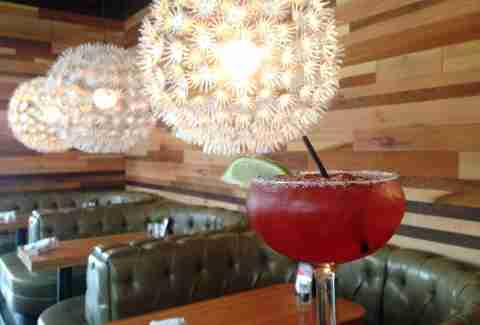 North Phoenix
True to the name, on the menu here you'll find forward-thinking margs like the Hibiscus Peppercorn and the Watermenlon Honey. Be sure not to miss its Margarita Mondays, when house 'ritas are only $5 after 6:30pm.
Central Phoenix
Although it declares itself a "gastropub," make no mistake, this is a tequila bar. Set in a former church, you'll find huge rooms lit by huge stained-glass windows, and tequila-laced drinks ranging from the simple lemon/mint Osborn, to the acai liqueur/cucumber/blueberry laden Erb E Hancock. 
Sign up here for our daily Phoenix email and be the first to get all the food/drink/fun in town.