Every last one of us is a unique and special person… or at least that's what we tell ourselves when we wake up from a night of plank shots to find a half-eaten Italian hoagie lying next to us. You chose to take those plank shots and consume that hoagie, which means you also get to choose your favorite bar. And if that go-to spot of yours happens to be in our selection of 23 Pittsburgh bars, we've taken the liberty of unfairly categorizing you based on that choice. 
Bloomfield
If there were such a thing as a PBR IV drip, you would totally have one.
East Liberty 
No matter who you are, you've most likely come to Kelly's for its amazing happy hour or that deep corner booth. Or you have the happiest stomach ache of your life from ordering the 40oz of fromage: a gargantuan serving of oven-baked mac & cheese for $20.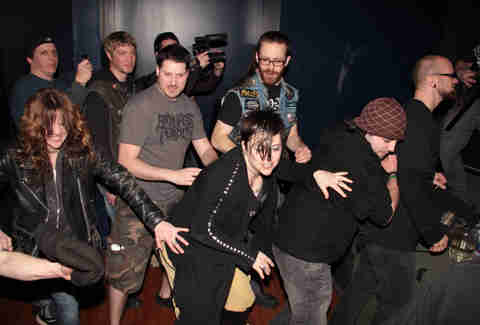 South Side
Sweaty moshing is your favorite. 
 
Bloomfield
As one of the few bars in Pittsburgh that consistently hosts shows, Howlers is home to a rotating crowd of metal heads, punk rock karaoke enthusiasts, and casual tattoo-adorned beer drinkers. If you find yourself at Howlers you may also be a people watcher/chain smoker.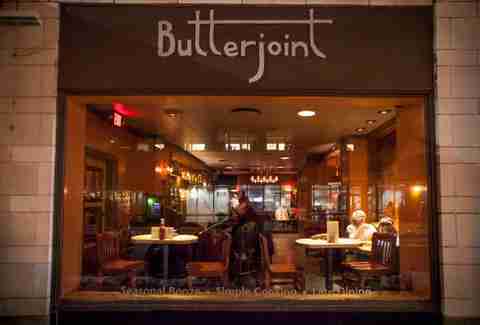 North Oakland
You like to drink but you like eating fancy burgers even more. You might also have a mustache and refer to yourself as a "cocktail connoisseur."
 
Downtown
You'd like to think you're a Prohibition-era bar patron while sippin' on an old-fashioned and listening to 1920s piano music. But you're most likely a 9-5er taking selfies in business casual wear.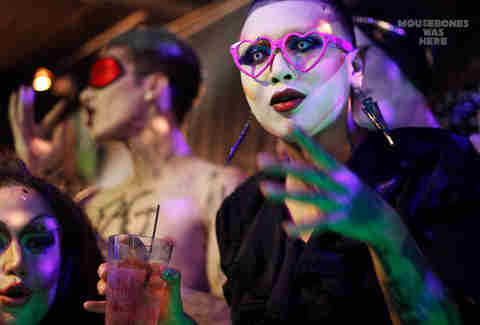 Lawrenceville
You're most likely an avid watcher of RuPaul's Drag Race and you like to weird it up with your local drag queens. 
 
Warrendale
You LOVE chipotle ranch and know a good Nickelback cover band.
Polish Hill
If you frequent Gooski's, you like being bathed in red light, eating piping-hot pierogies, and playing songs on the best jukebox in town.
Bloomfield
If you find yourself at Armand's, it's likely that you're watching a Pens game or having a quiet argument with your Magic: The Gathering opponents.
Downtown
You love themed whiskey flights and being surrounded by dark wood. 
 
Bloomfield
You like to watch a slew of hipsters, yinzers, and senior citizens get into some emotional karaoke. Or maybe you're one of the aforementioned crooners and it's about to get real deep in here with your soulful rendition of Meat Loaf's "I'd Do Anything for Love."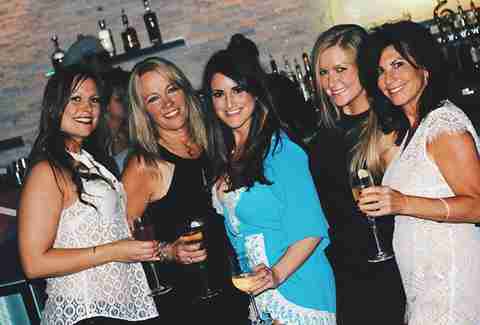 Downtown
Pittsburgh's premiere/only Champagne bar with an enforced dress code that includes the phrase "sartorially elegant." If you spend any substantial amount of time at Perlé, you might be a self-described cougar. 
 
Strip District
You're most likely a member of the service industry who's in a very serious game of pool at the moment or you're the bartender and you're devastatingly hungover.
South Side
You're a girl in booty shorts and a Steelers jersey. You really dig salami, egg, and cheese sandwiches. 
 
Dormont
You just got out of a late showing at The Hollywood and this is your only option. You're really into flaming shots or you're on the worst date of your life.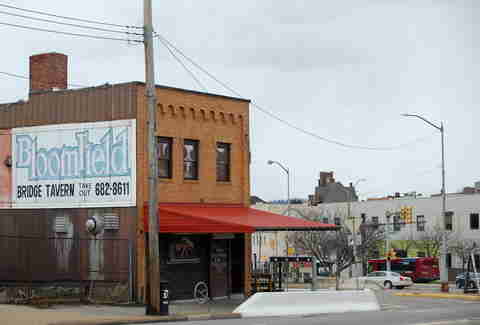 Bloomfield
You eat your pierogies with gusto and believe reasonably priced Polish food is the only dining option.
 
Millvale
You're a grandparent or an adult grandchild being taken out for a reasonable dinner by your grandparents. You've probably witnessed your grandma get a little bit too indulgent and talk about her former conquests while grandpa uses the restroom.
Squirrel Hill 
You're a simple man who wants nothing more than a Yuengling, some greasy food, and a waitress who will gaze at you with complete indifference. 
 
Bakery Square
You're a Google employee who doesn't care where they spend their money. There's also a good chance that you have an LA Fitness gym membership.
Lawrenceville
You've been coming here since the bar opened in 1941 to partake in the eating of the best fish sandwiches in Pittsburgh and you enjoy being in the company of classy old dudes, much like yourself. 
 
Shadyside
You're either a regular who loves downing cheap drinks on a big porch or you're one of the many upper-middle-class Shadyside residents who have mistakenly wandered into the closest thing your neighborhood has to a dive bar only to be greeted by an A/C blast of urinal cake odor.
Sign up here for our daily Pittsburgh email and be the first to get all the food/drink/fun in the Steel City.
Julianna is a freelance writer in Pittsburgh who is guilty of being one those emotional crooners at Nico's karaoke. Follow her @JuliannaLocal.