"Big hotel renovation" doesn't necessarily mean "marble columns" and "crystal chandeliers" and other "things" that "look" "nice". Sometimes it's about embracing a more stripped-down, budget interior that pays tribute to the original space... then loading said interior with so many sweet, turn-of-the-century cocktails that soon everything looks pretty anyway. Enter: Juniper & Rye at St Johns' Central Hotel.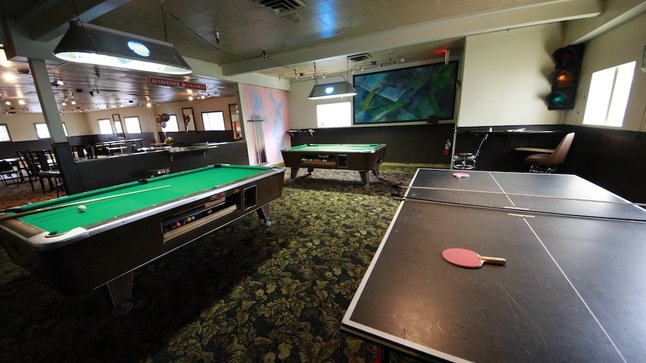 The space is gigantic, with two pool tables and ping-pong tucked into the back.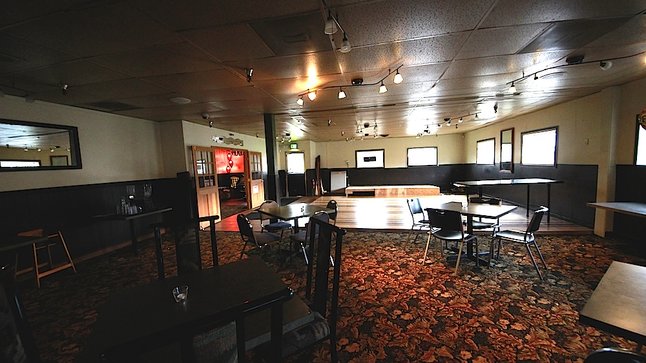 There's also a stage for live bands and solo performers. But definitely not for solo ping-pong performers.

Frederic Chopin. So busted.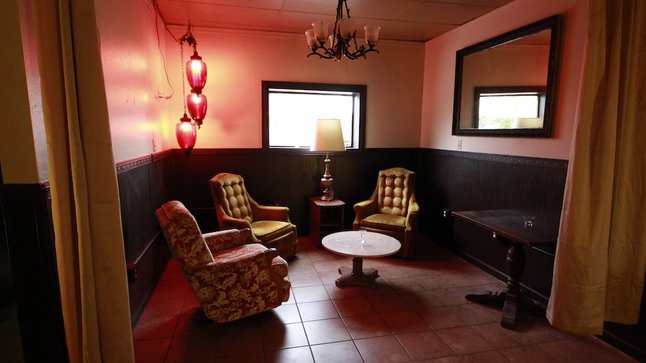 Like any hotel worth its knickers in 1910, there's a small nook where you can have more intimate conversations. So prepare some interesting talking points about that scoundrel, Taft.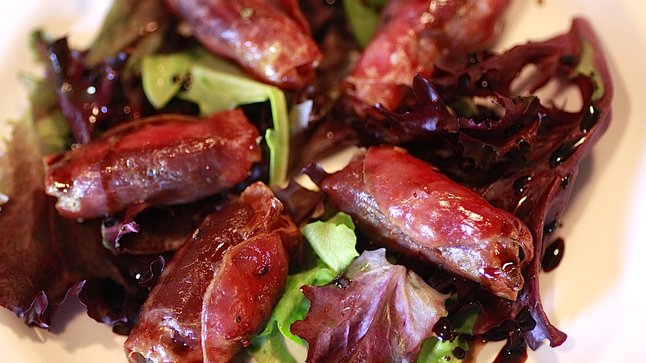 The small-plate menu's got bar food with a twist, which means garlic/truffle fries, pesto mac & cheese, and these Hot Dates, which're wrapped in sopressata and stuffed with herby goat cheese, as getting stuffed by Herbie Hancock would be a weird date.

Stalwarts include a baked ham & Brie sandwich, a lamb burger w/yam fries, and a pulled pork-filled spicy Cuban (as if there's any other kind!).

The ice for each individual cocktail's carved on the spot from a huge block right on the bar.

You can't call yourself Juniper & Rye without repping gin & whiskey, so the bar's crazy-stocked with both. The former goes into this stark-white Ramos Gin Fizz, among other things.

And the whiskey gets put to good use too. Specifically, in Granddad's Old Fashioned (w/ 12yr Elijah Craig, gomme syrup), named after a guy who also had charm without necessarily being "nice".