Upon hearing about "a $40 Manhattan", it'd be reasonable to assume that it was just a well drink in NYC's cheapest dive. Actually, though, it's a totally worth-it cocktail that Mississippi Euro-style bar Sidecar 11 is pouring just on the 30th, and features a super-baller potion of 99yr-old vermouth from the only known bottle in existence. Isn't that worth 80 PBRs?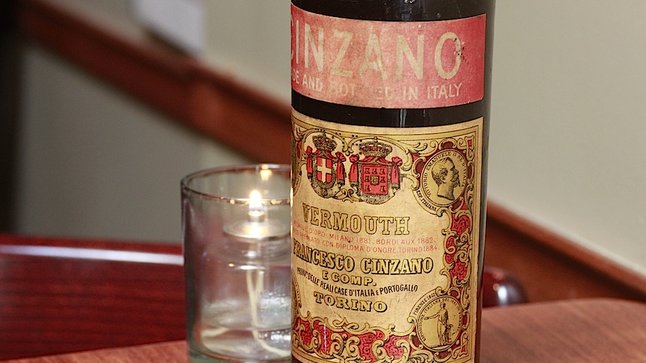 Said vermouth's a bottle of sweet 1914 Francesco Cinzano from Torino, and was among the first vermouths ever imported to the U.S. It was found in the rafters of an old Portland home decades after being stuffed up there during Prohibition, presumably sitting next to the owner's secret stash of Playboys featuring the sexy Ethel Barrymore. Them tiny black dots above the crests are braille, by the way, probably included in case patrons in 1914 had gone blind from looking at Ethel Barrymore naked.

To score the drink -- made with Colonel EH Taylor straight rye -- you're advised to make a pre-paid, in-person reservation at Sidecar 11, or risk coming in the day of and getting stuck with a regular craft Manhattan like a schmuck (... a schmuck who nonetheless can choose stuff like Four Roses and Double Oaked Woodford from the place's newly expanded whiskey selection).

This fancy cocktail's the kickoff to the once-monthly Manhattan Club, which will feature a different ultra-rare component each time, with Feb slated to rock a port also aged 100yrs. So unlike bars with $40 drinks in New York, you'd do well to attend.