The best thing about the holidays is that people care enough to give you presents. The second best thing? No one cares enough about your presence at some stuffy family dinner to keep you from grabbing a cold-weather cocktail at one these 15 sweet PDX bars that're open on Christmas...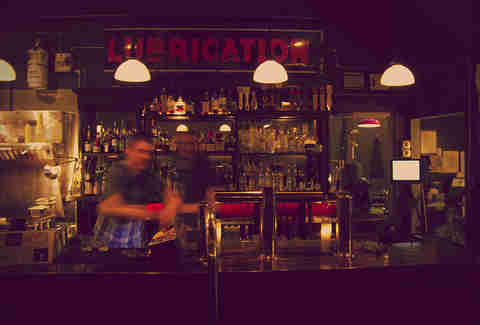 North Portland
Burgers, hot toddies, and scotch, sometimes during the holidays it's the little things that matter.
 
North Portland
If you feel like watching sports and spending your holiday loot at the video poker machines, this is the place for you.
Downtown
Forget stockings, celebrate the holidays with fishnets... or the lack thereof.
 
Northeast Portland
At this old bowling alley turned dive bar, the only thing as red as Rudolph's nose are the rosy cheeks of the regulars.
Northeast Portland
This Scottish pub is opening at 7pm on Christmas Day, the perfect time to help you forget that family dinner you just left.
 
Southwest Portland
This is where you can hang with all the college kids whose parents didn't fly them home for Xmas.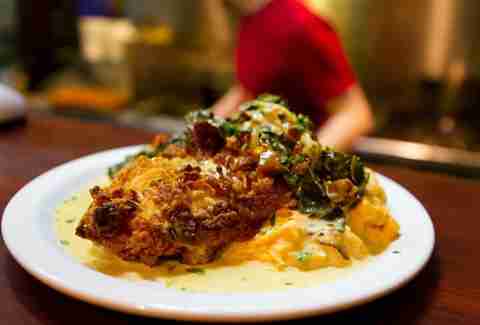 Southeast Portland
Strap on that ugly Christmas sweater and hunker down for some good ol' soul food, like this beautiful piece of fried chicken and mashers.
 
Southeast Portland
Come here to not be seen and bask in the darkness that is BOG. It's opening way after the sun goes down at 7pm.
Southeast Portland
All I want for Christmas is a Mickey's and a shot of Old Crow... only $5 at this bar.
 
Southwest Portland
What goes better with fried chicken, eggnog or peppermint schnapps? Find out here!
Southwest Portland
Deck the halls with meatballs in your Bloody Mary.
 
Southeast Portland
Pinball, Pac-Man, and Pabst, three wise choices for any man's holiday celebration.
 
Southeast Portland
It's unlikely that you'll find any chestnuts roasting on an open fire, but you will find the Hellfire burrito to warm you up.
Sign up here for our daily PDX email and be the first to get all the food/drink/fun Portland has to offer.