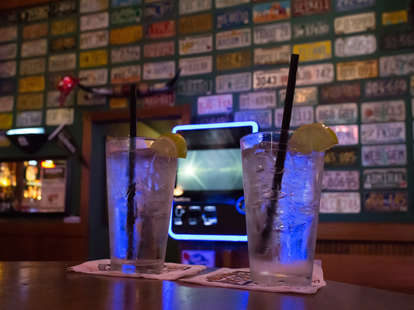 Drew Tyson
Drew Tyson
Let's say you find yourself in Beaverton, you can: A) go get some dim sum, B) immediately turn around and go back to Portland, or C) actually drink at some pretty sweet bars... provided, of course, you check out our guide to the 12 best boozers in Portland's biggest suburb.
Now that the hotness has had some time to cool, it's good to see this place is still packed with young professionals (probably from Nike or Intel) looking to have a good time. Sure it opened at the beginning of the year, but it's already taking over Downtown Beaverton as the place to be.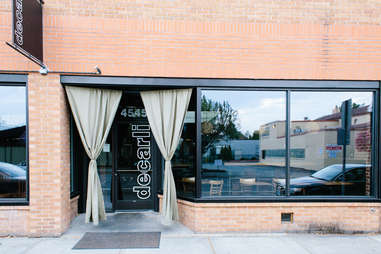 With the new kid out of the way, it's time to remember who started this whole "Downtown Beaverton can actually be almost, kinda cool" vibe they've got going on: Decarli. Its owners may have opened up Watson Hall to keep the happy hour crowd in town, but they've been offering fine dining (and drinking) for a while... and their happy hour's no slouch, either.

It's got a patio and perhaps the best happy hour menu in Beaverton. The best part? They've got bartender classic cocktails for just $5, and rare, hand-picked whiskeys (over 100 bottles) that comprise the sweetest brown spirits collection in any PDX suburb.
Started from the bottom (er, the NW) and expanded into Beaverton, the crew behind Caffe and Bar Mingo brought their winning formula into the 'burbs. Their hip Northwest-influenced Italian food shines alongside a rotating menu of classic cocktails.
You'd be surprised at what can come out of a strip mall in Beaverton. Sure, it feels like a cheesy, wannabe sports bar slash pub, but the drinks are strong and the food is salty and fried. Forget your surroundings and you'll have a helluva time.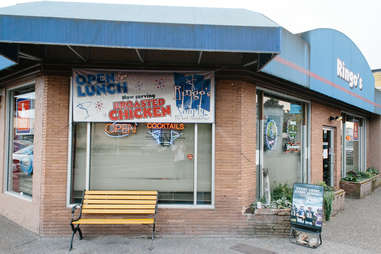 This wonderfully dive-y spot has been keeping Beavertons sauced since 1982. It features 14 taps that tend towards the Pabst side of things, six pool tables, and an old-school jukebox that keeps regulars arguing over how many times it's appropriate to play "Portland Rain" by Everclear. Hint: never.

Having just celebrated its second birthday, The Fireside Grill is finding its stride. I mean who would have thought that the oldest bar trick in the world -- serving a damn good burger (no fries here though, house-made chips with blue cheese cream only!) and not allowing minors in -- would actually work in Beaverton?
Just over a year old, this is the closest Beaverton's come to an adult Chuck E. Cheese's, thanks to an outdoor patio, video games, pool tables, and nine flat-screens. It's the perfect place to go when your friend wants to watch a game you don't care about.
Karaoke, jukebox, pool tables… you're starting to get the Beaverton bar vibe. The difference here? Free peanuts and you get to throw your shells on the ground!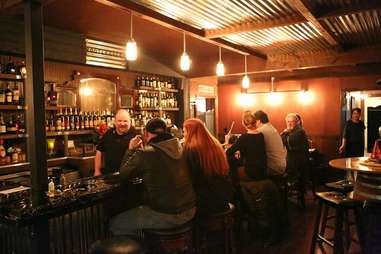 Recently opened (getting the picture?), this Prohibition-era whiskey bar seeks to bring the higher-end cocktail scene to the suburbs. Just don't expect to show up on Sunday or Monday. This new bar takes its cue from other exclusive establishments and takes those days off, as well as mornings. It's open from 4pm to about 1am Tuesday through Saturday.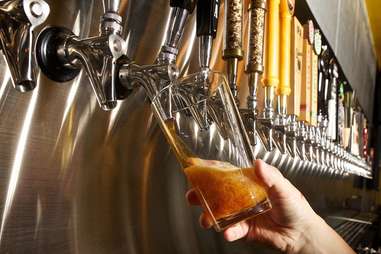 Want to grab a drink to go? The Growlerie has 42 taps with everything from beer and wine to kombucha and cider. Expect fair prices in general, but show up on Tuesdays for $10 fills.

Located right next door to Bootleggers (and owned by the same team), this bar couldn't be more different. With its bright, spacious interior capable of seating at least twice the amount as the whiskey bar, there isn't much of a saloon vibe. And that's quite alright since they open up at 8am to serve chocolate chip pancakes.