Depending on how you define... ugh, "Seattle," Portland has more breweries than any other city, so it stands to reason that in addition to a slew of sweet beer bars, Portland probably has more brewery taprooms than any other city. So many, in fact, it can be hard to pick the best ones. Unless you check out our list of Portland's 17 best taprooms...
Hosford-Abernethy
Opened last year just outside of the sleepy maze known as Ladd's Addition, Baerlic is modern brewery run by a couple of old amateurs who decided to take the whole brewing thing seriously. They might have started off a bit shaky but have since kept all ten of their taps flowing. Closed Mondays.
Kerns
Not only is it one of the best places to catch a Blazer game, Migration has a solid happy hour ($3 pints!) and a great patio for these unseasonably warm days we've been having. For a great after work meal check out the everyday special: a meatball sandwich with fries and a pint for $10. All the time.

Reed
One of the first breweries to realize college kids like craft beer too, Gigantic opened up next to Reed College almost three years ago. Now its only year-round beer, an IPA, is lauded as one of the best in Portland and its seasonals are highly sought after. No kitchen at the taproom, but you are allowed to bring in food from the carts or even order a pizza.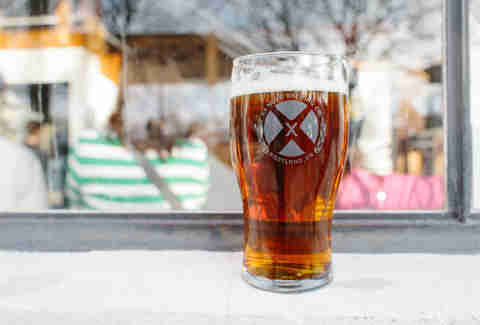 Eliot
The city's first not-for-profit brewery isn't just a good story, these guys are putting out pretty incredible suds and donating profits to four local charities. They even got a sidewalk permit so you can step outside of their garage doors and hangout with the stoop kids on a bright and sunny day.
King
Not only does it have one of our favorite pizzas, Old Town's won a few medals for its beer, including a silver and bronze at last year's World Beer Cup. The brewmaster, Bolt, recently left to start his own venture up in (shudder) Washington, but don't expect the quality, or the casual feel of the taproom, to slip.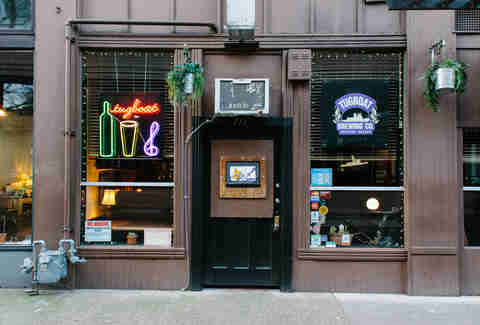 Downtown
Sure it's got a stack of board games on the shelf, but it isn't playing around when it comes to English-style ales. Sticking with the British pub theme, you're almost always greeted with a cheer when you enter and a boo when you leave.
Hosford-Abernethy
Though it's in the process of expanding, Commons still opens its doors Thursday-Sunday for a few hours to hold tastings and fill growlers. The unique, rustic style is an awkward juxtaposition, like an 18th century farmhouse in the packing district, but the genuine affinity for craft brewing is infectious and you'll soon be imagining wooden fences and open pastures.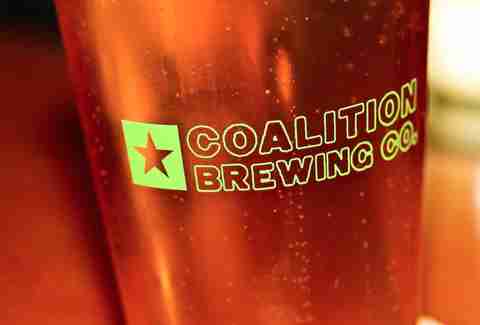 Kerns
Only open Friday-Sunday, Coalition offers limited tastings and tours on the weekends. It's a great opportunity to meet some of the hardest working brewers in the game, as well as a chance to taste some of the fun experiments they won't let out of their sight.
Southeast Industrial
We named Hair of the Dog the "best of the best" last year and aren't shying away from that title now. Anyplace that can sell a bottle of beer for $2,000 has to be doing something right. And, unlike a lot of other taprooms on this list, part of that title is because of the kitchen program. The chef has curated a menu that reads like an elevated bar menu and tastes like you should be spending way more. Plus he finds time to put out a daily special!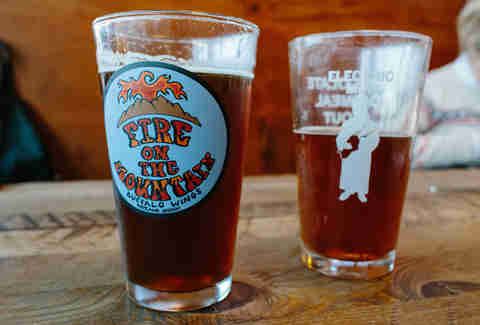 Roseway
With a few of their wing locations scattered around town you're probably already aware of these guys. But their location on Fremont doesn't stop at the city's best buffalo wings, they decided what goes great with wings? Pizza! Yeah, okay, so they make pizza too, so what goes with pizza and wings? Beer! And some damn good brew too.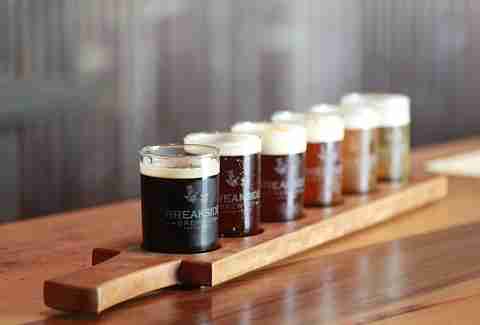 Milwaukie
What started as a small brewery in North Portland recently expanded into a cavernous warehouse in the small suburb of Milwaukie. It's a bit of a hike for anyone that doesn't live South of town, but it's totally worth stopping in to chat with the guys while they work. Just don't challenge them to a game of foosball.
Boise
First off, it's a great place to taste Lompoc brews you can't find anywhere else. Plus it's got a fireplace and a TV, making it an inviting place to catch Timbers and Blazers games. Just beware that there's generally only one person behind the bar and the space is pretty small, so show up earlier if you want a spot on the couch.

Southeast Industrial
Smoky beers with a camp vibe, no matter the season you'll feel like you just crushed some sick untouched powder and are celebrating with a drink in the chalet. If you don't eat gnar bars and just like the new "lumber-sexual" fad that's sweeping Portland, this is the place for you.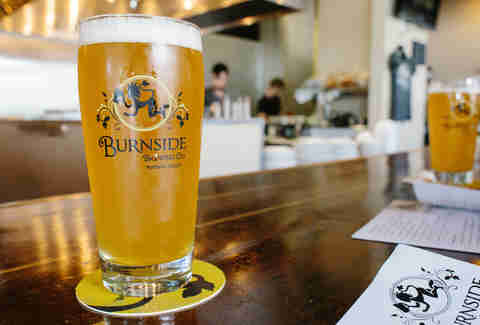 East Burnside
They might throw some pretty rad parties and play around with funky ingredients, but around town you really only need to know two words about these guys: Lime Kolsch. Though on a more personal note, we'd like to reach out to their chef and say, bring back the fried pickles! They were the best in town!
Eliot
A serious brewery for serious beer drinkers, Upright specializes in farmhouse ales. The taproom has no kitchen so don't expect beer cheese mustard or a bistro burger, just come to taste some seriously good saisons and sours.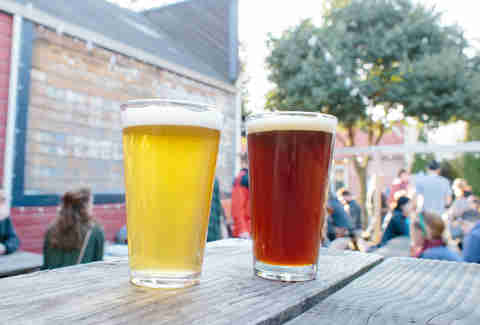 Boise
After taking over the insanely popular Amnesia pub on Mississippi some neighborhood residents were a little wary. But, fear not! They've kept the same laid-back, dog friendly attitude that made their predecessor so successful. Fun fact: StormBreaker is a little known nickname for our very own Mt. Hood!
Boise
They're still working out some of the kinks in the kitchen, but that's not really what you want. You want some of John Harris' sweet, sweet brew and they've got it in spades. With 14 brews currently on tap you're bound to find something fantastic, like their Rigel Sparkling Ale, which is brewed with a tiny amount of Riesling, adding to it's Champagne-like quality.
Sign up here for our daily PDX email and be the first to get all the food/drink/fun Portland has to offer.