VIP treatment & Old Fashioned popsicles at a glowing Old Town club
Offering PDXers a rare opportunity to get VIP in the club without the constant threat of getting in the crossfire of a Chris Brown/Drake melee, Old Town's 5th Avenue Night Lounge is a neon-drenched, two-tiered testament to booty-shaking, baller drinking, and VIPing where you and your crew can strut your stuff regardless of whether or not you're kicking it w/ Adrian Grenier.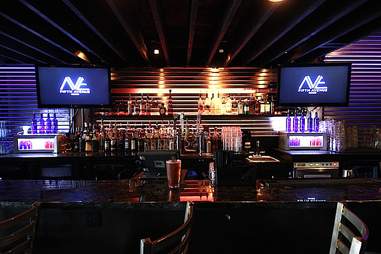 The main floor's open to people of all levels of importance, and during the daily happy hour, they put up barriers so you can enjoy discounted drinks in an intimate setting without staring at a giant, empty dance floor.
For the more important set, there are four separate VIP areas w/ bottle service and their own bars, including this mezzanine-level lounge, the "Jewel Room" way up at the top of this page, and a neon-red room that looks like a set from Drive, hopefully minus the head-stomping. If you want to feel even VIP-er, you can get flourishes like limo service to and from the club and "security escorts" who'll definitely help you out if Ryan Gosling looks pissed.
The important and the unimportant find common ground on the huge, DJ-fueled dance floor featuring crazy psychedelic lights and a fog machine. Sadly, that does not mean the DJ will listen to your request for Foghat, mainly because he doesn't get the connection.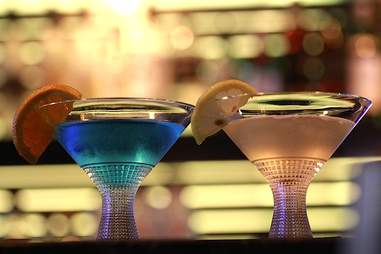 The bar's fully stocked w/ top-shelf liquors to give you liquid motivation on the dance floor, plus cocktails like the Portlandia -- which's like a Long Island made w/ local spirits & beer -- the Go By Train Sidecar, and the Pioneer w/ 200lbs of buffalo meat & dysentery gin & Serrano pepper.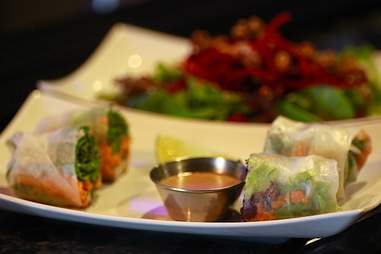 Since a man can't live on vodka/Red Bulls and LMFAO alone (unless that man is Snooki), there's a small-plates menu topping off at $5 that includes salad rolls, chicken satay, and tater-tot nachos.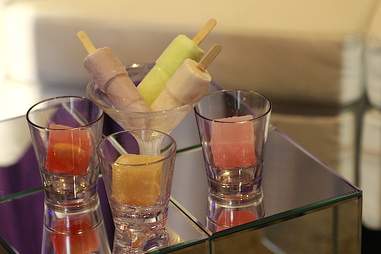 To cool off from all that bumping and grinding on the dance floor, there're these cocktail popsicles in flavors like Old Fashioned and Kamikaze. Plus, you can suck on these blocks that represent the first time you've been able to kick it w/ a booze-filled ice cube since the release of Are We There Yet?.