Following up a year where local brewers put everything from strawberry-rhubarb pie to spicy non-Eddy curry in your beer, 2013's oddball brew bar's been set pretty damn high with Urchin Ale, a limited-edition (only 30 kegs) collab between the Neptune-worshipers of Riffle and the gonzo hopheads at Burnside Brewing that quite literally spikes your beer with the loveliest of all echinoids: the spindly sea urchin. The brew takes its template from a German Gose style of wheat beer that's made with lactic bacteria and crappy table salt. These guys upped the ante by subbing in fresh tomato water (not puree or juice, but actual H2o extracted from it) to make it tart, then hit it with smoked sea salt, also what Captain Ahab did one time at a Phish concert. Riffle's known for its uni shooters with urchin & quail egg, but how in the hell do you get this nasty-looking thing into a beer? Same way you get everything into a beer: just dropping it into the mug, it's so simple! pureeing it after the boil and folding the chum into the mix. The 4.7% beer has neither the redness nor the slimy fishiness you might expect, but rather the yellow glow of a Hef, the tart brininess of a sea wench's lips, and a creamy finish, making it an (echi)noid you won't want to avoid.
Recommended Video
Winter Starbucks Beverages Around The World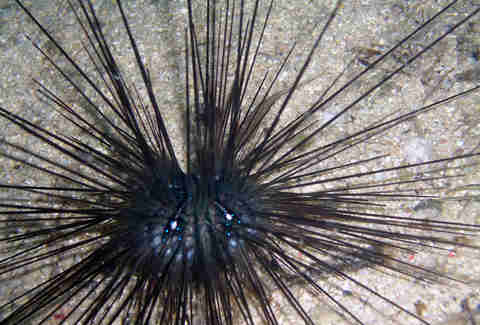 Previous Venue
Next Venue
Venue Description
1. Riffle
333 NW 13th Ave, Portland, OR 97209
Located in the Pearl District, Riffle is a catch-inspired seafood restaurant where customers are treated to coastal dishes from around the world. Across the main dining room, the bar, the chef's table, the raw bar, or even the private dining area, you'll be treated to amazing seafood dishes, which include things like seared scallops, pan roasted halibut, oysters on the half shell, clam chowder, and more. If all that seafood alone isn't enough, spend some time choosing the perfect wine accompaniment from their 50+ options menu.