Named after the owner's grandpa and not Sterling Archer's well-endowed accountant, Cyril's at Clay Pigeon Winery in Buckman nonetheless packs some serious meat in the form of charcuterie boards paired with a huge array of cheeses and the place's signature vino and served at a rustic, cavernous bar made largely of repurposed barrel parts

Said vino is made in the adjoining urban winery, which also doubles as Donkey Kong's artillery shed

Those wines are available by the glass or bottle and include Clay Pigeon's signature Pinot Noir and Syrah, plus guests like Montesecondo Chianti, Philippe Babin Fount Cassat, and the best wine ever: beer, including Russian River Damnation and Everybody's Cash Stout

There's also Riesling, Chardonnay, and bubbly on the bar in this bucket shaped like Warwick Davis's bathtub

The owner's a Cheese Bar alum (they serve cheese there), which means you get to eat Cascadian Frechette goat, buttery Willamette Valley brindisi, and smooth Vermont Creamery Bonne Bouche

Small plates include pork rillettes pate and sausage/apple stew, but the main event's the huge charcuterie selection featuring locally made chorizo, sopressata, and mortadella so addictive, your cardiologist will eventually classify you as living in the Danger Zone.
Recommended Video
It's Worth Getting Sloppy For This Grilled Cheese Taco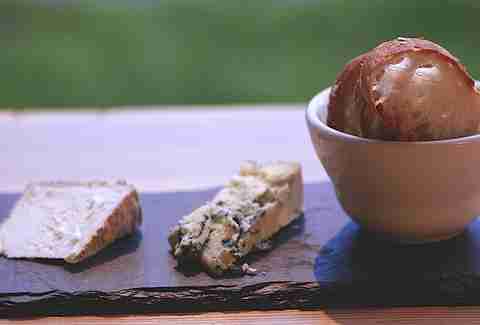 Previous Venue
Next Venue
Venue Description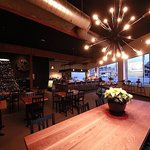 1. Cyril's
815 SE Oak St, Portland, OR 97214
Housed within Buckman's Clay Pigeon Winery, Cyril's is keeping things classy with its simple menus of sandwiches (grilled cheese, prosciutto), salads, soups, cheese plates, and meat boards. Of course, none of this is complete without at least one glass of wine, of which they've got a range of sparkling, white, and red options.