There's a Portland bar for every type of person, whether you're into beer, cocktails, strippers, or the ever-present tentacles of the dark lord Cthulhu. And whether you want to admit it, your choice of bar speaks volumes about your character. Here's what your favorite Portland bar says about you. Remember, we kid because we love, and if we missed your favorite, don't worry: we're probably in the back somewhere, judging you while forgetting to judge ourselves.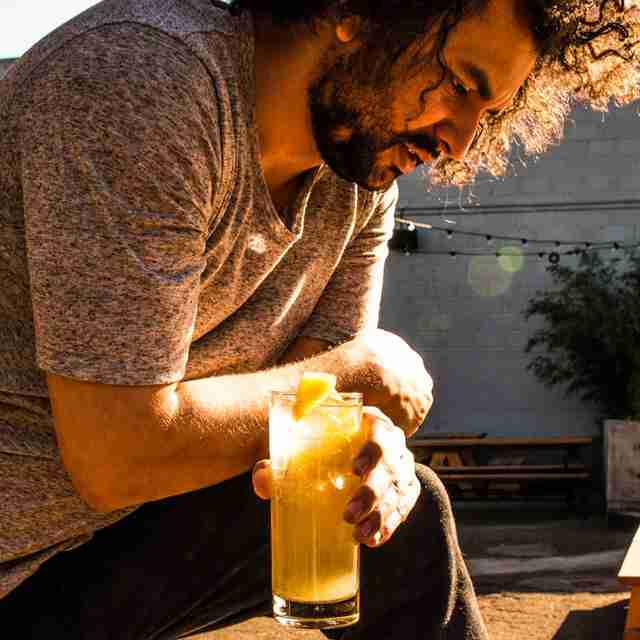 Central Eastside
You don't actually own any Motörhead records, but you respect that they exist and have dated at least three people with their name or likeness displayed permanently on their skin, or their Ford Econoline, or (probably) both. You frequently comment on the bikes in the motorcycle parking area, despite never actually having ridden one. Nobody has to know this.
 
Alberta Arts District
You placed a Crass sticker over the Apple logo of your laptop to absolve the guilt you may accrue when you spend at least an hour every day arguing with anonymous strangers on the Internet about gentrification. You do so from the lobby of a coffee shop that uses GMO soy in its lattes in a space that used to be a youth center. You do not understand irony.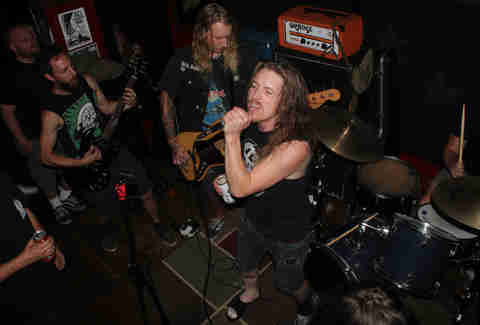 Central Eastside
You just moved out of your parents' basement in the 'burbs and are really, really excited about showing off your sweet new leather jacket while chain-smoking Parliaments with heshers all night long. You also love Jell-O shots. Because everybody does.
Kerns
You keep your graying ponytail held back with a "Cal Law" ballcap to offset the paint-spattered Carhartts you haven't taken off since you traded your VW bus for a fixer-upper in Laurelhurst back in 1971. You donate half your income to KBOO because you believe that NPR's liberal East Coast agenda no longer serves the interests of the proletariat, and haven't missed a Freak Mountain Ramblers show since the band formed.
 
Sunnyside
You're not actually vegan, but you consider being "vegan-posi" one of your many upsides on Tinder. You're secretly afraid of girls with tattoos and anyone who's lived in Portland longer than you, which is why you claim to be a "local" despite only recently changing your license plates over.
Lower Burnside
You're interested in seeing the crabby tattooed girl/guy who makes your soy vanilla latte every morning in their natural habitat, but are too embarrassed to admit it, so you show up every Sunday under the guise of "catching local bands before they get huge" even though you're really there for the meat market. You roll your own cigarettes, but keep asking the dude at the picnic table adjacent to you if you can bum one.
Hosford-Abernethy
You still wear cargo shorts and love sharing a haughty eye-roll with the bartender in the Toronado shirt when some n00b who totally just moved here from California tries to pay for their pints of Pliny the Elder with a credit card. You've been known to say the Horse Brass' tap list has gone downhill lately, despite spending two days a week there.
 
Kerns
You've been couch surfing with friends for the past six months because you're this close to finally moving back to Vermont because your college town's biggest band, The Grilled Cheese Imperative, is finally getting back together and they can't find a bassist. Until then, you will kill time by dancing here.
Lower Burnside
You own many flannel shirts from the Gap and always get dinged for extra data usage on your Android because you simply cannot get enough of the earnest indie rock that the Fleet Foxes station on Pandora has been churning out ever since you first heard them at Lollapalooza a couple years ago.
Old Town/Chinatown
You automatically like any band that has at least half of its members rockin' mustaches and Canadian tuxedos in their press photos. You're convinced people are actually impressed by the number of times you've spent the twilight hours doing shots with Tres Shannon and a gaggle of strippers in the office of Voodoo Doughnut after Karaoke From Hell.
 
Goose Hollow
You get offended every time a heathen who's probably a Blazers fan from Gresham refers to your beloved sport of "football" as "soccer." You get all persnickety whenever someone points out the arbitrary nature of your interest in whatever English Premier League club you've been following since you took a break from Reed to study abroad for a year, which is where you picked up the word "persnickety."
Downtown
You blast Disclosure and Mark Ronson on your commute from Beaverton to a tech startup in The Pearl every morning. Your ex-girlfriend, who dumped you shortly after Mad Men was suddenly no longer around to serve as a buffer for your relationship, was leery of how much money you spent on nice wooden hangers for the suits you bought at full-price from H&M and only wore once. Screw her. You'll find a replacement here. Someday.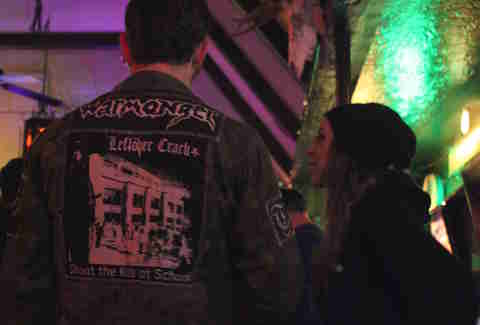 Kerns
You, your boyfriend/girlfriend, and your cats -- all of which are named after Viking folk heroes -- are the last remaining members of your friend group to still be living south of Killingsworth. You retaliate against the notes your neighbors leave about your vintage motorcycle waking them up every night by scrawling "YOU'RE NEXT. <3 SATAN" on them and taping them to their cat. You are the coolest.
 
Alphabet District
You have a barbed wire tattoo, and you like NW 21st because it reminds you of the nightlife at the state college you were enrolled in for a year before dropping out to help your buddy make mad loot at a T-Mobile kiosk in the new indoor/outdoor shopping center on the outskirts of town. You've always wanted to date a "hipster chick," but aren't sure you'd have anything in common.
Overlook
You ditched bowling for the wild and cutthroat world of competitive karaoke when you left the Midwest in the mid-2000s. Other things you've taken far too seriously in your life include intramural ultimate disc, your office's March Madness bracket pool, and the co-ed kickball league you're always threatening to quit because everyone else is always showing up "just to goof off." Either that, or you're at a bachelor/bachelorette/birthday/last-day-of-work party. Or alone and just want to sing some goddamn Bonnie Tyler already.
Sign up here for our daily PDX email and be the first to get all the food/drink/fun Portland has to offer.
Pete Cottell is a writer at Thrillist. The fact that his favorite bar still lets him in says a lot about its character. Follow him to judgment pints: @vanifestdestiny.