Anyone who says you should slow down with the partying when you turn 30 is an idiot who's clearly never been to Portland. The bar scene here has something for everyone, from twee little porches for knitting to Cthulhu-themed dens of mischief and everywhere else in between.
It would be cruel to cut the craft beer and top-notch bar food that make Portland a mecca for boozing, but what you should eliminate from your repertoire is the clutch of bars and clubs that are popular among the younger and hipper. These are the meat markets, hookup spots, and ultra-cool bars you should drop from your roster once you hit 30, lest you be the creeper or the cougar that appears on somebody's Instagram the next day.
Recommended Video
'Friends' Is Celebrating Its 25th Anniversary With This Immersive Pop-Up Exhibit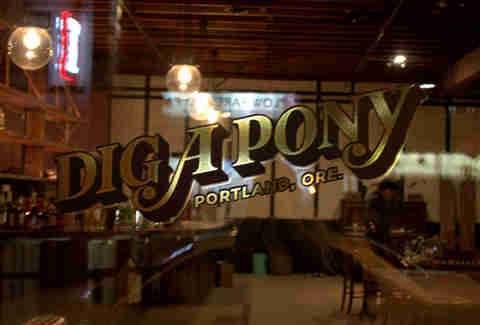 Central Eastside
The idea of "bridge and tunnel bars" has caught on in Portland, and with this place being packed out with neon-clad bros from Beaverton aggressively doing laps and Tinder-ing rather than actually talking to humans of the female variety here, Dig A Pony is the terminally hip Eastside's primary offender. Good food if you show up early enough to get a table, though!
Old Town
Though this Old Town spot was recently rebranded as a "brewing company," no bar with a spring-break theme and neon UFC signs in the window is a place where an adult who knows IRA doesn't stand for "I'M REALLY AWESOME!" should be spending any amount of time.
Old Town
Science has proven that no matter how much you raise or even eliminate the ceiling of a bar in Old Town, it will still somehow reek of cheap cologne and horniness. Like the frat parties where you spent your time protecting your cup from the flaying arms of some bro waiting for a beer, this is no place for a self-respecting adult, regardless of the Delta Chi tattoo on your bicep.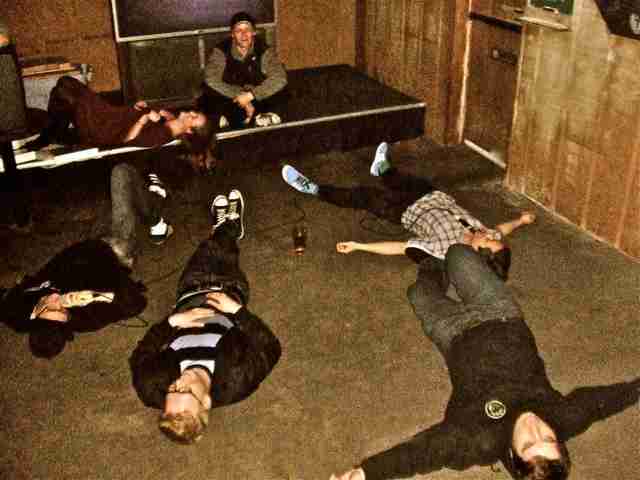 Sunnyside
As much as we like the Trip Nick for its tap selection and quality day drinking with the last vestiges of Belmont's crusty old weirdo scene, ripping Jell-O shots at noon is best set aside for Sundays, or the first few days of funemployment. We'll give it the endorsement for the latter, but the former sees this place overrun with guys named Brody whose "Come at me bro!" attitudes are complemented perfectly with vape pens and Seahawks jerseys ruffled from the confrontation they had with the last 49ers fan they started shit with in the parking lot of a Hooters.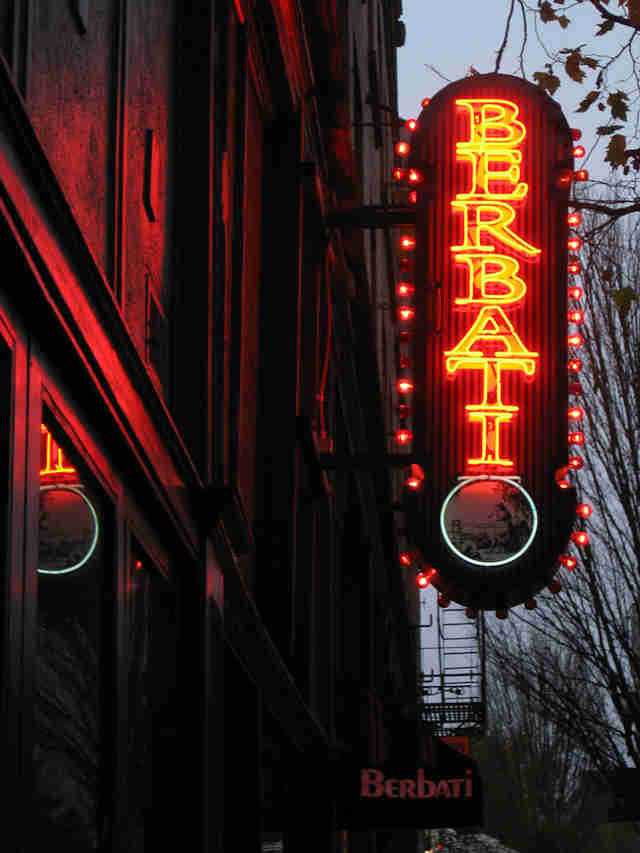 Old Town
Speaking of altercations, good luck getting anywhere within 20ft of Berbati's patio on a Friday night without having some asshat in a Diamond Supply Co. hat hopped up on trap music and liquid courage scream nonsense at you. Must be the $5 Rainier/shot special, which we would endorse if only the place sold them from a walk-up window across the street.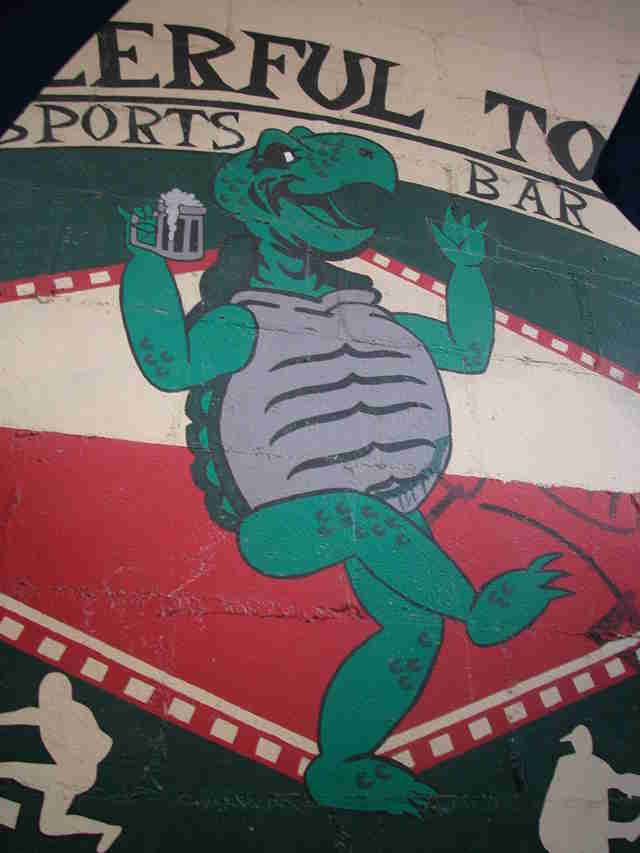 Downtown/PSU
It doesn't get more collegiate than wing-eating contests and Thirsty Thursday, both of which are prime attractions at what's defaulted into PSU's only bona fide "college bar." If you absolutely have to troll the bar scene for 21-year-old tail, at least try a bar that's not the adjunct of an urban commuter college.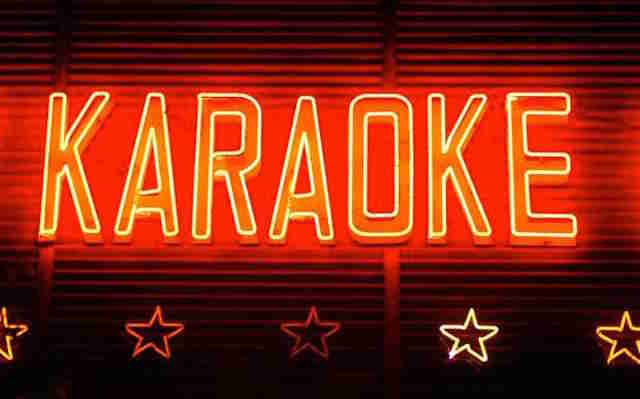 Downtown/PSU
Besides proximity to PSU, how this lurid karaoke bar at the bottom of an even weirder Travelodge became the "other college bar" in the area is anyone's guess. If you wake up in said motel after a long night of belting out "Don't Stop Believin'" with foreign grad students, at least you won't have far to walk while you look for your wallet and your dignity?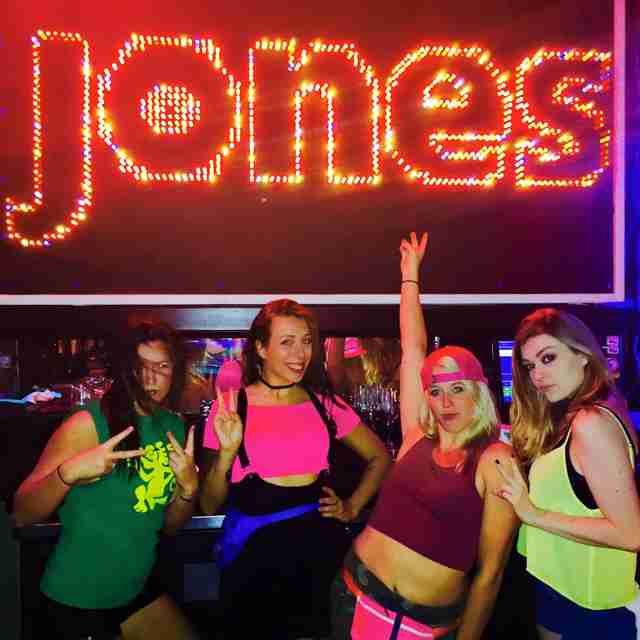 Old Town
The irony of Jones, which bills itself as an '80s and '90s dance club, is that its clientele is mostly too young to remember anything about those eras besides acid-wash jeans and the first season of SpongeBob SquarePants. The meatgrinder of a dance floor is great for people without gray streaks, but can be a challenge when every third drink served is some sort of Coyote Ugly science project that glows in the dark. What's the point of knowing how to do the Tootsie Roll if nobody on the dance floor knows what the hell the song is in the first place?
Old Town
Don't be fooled by this Old Town bar's "rock and roll" theme -- it's in the regard of branding rather than genre, like something you'd have written in sparkles on a $50 embellished shirt you'd pair well with calf implants and True Religion jeans. It's true that most of those jabronis are at least 40, but there's no mistaking which demographic their bougie $30k millionaire style is trying to appeal to.
Old Town
Aziz Ansari has a hilarious bit about a weird new genre of music that's all about you having "the best night of your life," but everything about Dirty, right down to its name, is shrouded in shame and regret. If terrorists figured out how to make the urge to engage in questionable hookups airborne and contagious, this would be ground zero for their evil experiments in biological warfare.
Sign up here for our daily PDX email and be the first to get all the food/drink/fun Portland has to offer.