Positioning itself as a cross between CBGB and Hard Rock Cafe, Analog Cafe has chefs who actually rock as hard as its bands, as most of the owners, cooks, and bartenders play in local outfits like Smoochknob and Crazy Like Me. The upscale pub grub rocks too, by the way, so prepare to leave looking more like John Popper than Iggy Pop. Upstairs, this 250-plus-capacity room will host rock shows, open mics, and DJ sets with sound run by the masters at DRD Records, which also has its HQ in the building. Downstairs, the sprawling seating area is lined with instruments and remnants of rock history donated by local bands, so expect to see Everclear's dignity up there soon! In case you want to look important to the punk chicks that'll pack this place, make up a fake showbiz name like Rod Domino and snag a seat in this private dining area where you're not really VIP… but actually, you sort of are, because you're Rod Domino. The well-stocked bar features tons of local spirits, often mixed by guest bartenders from local bands who don't know what they're doing. Rock 'n roll!!! Small plates that are actually gigantic include Scotch eggs, hand-cut shoestring fries, and these wings glazed w/ Sriracha & honey. Larger plates -- dubbed "headliners" -- include this 1/2lb Painted Hills burger topped w/ pimento cheese, plus halibut fish & chips, and hanger steak w/ parsnips, the most metal of all root vegetables. Said burger's price drops by half during daily 3-6p and late-night happy hours, where you can also score these gigantic meatball lollipops and fried jalapenos stuffed w/ pulled pork (weirdly, they're not jalapeno Poppers, though).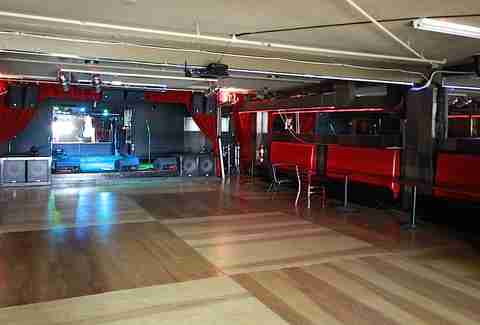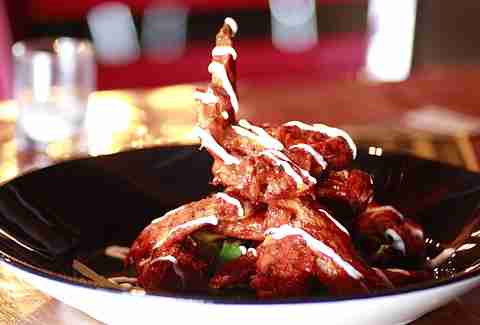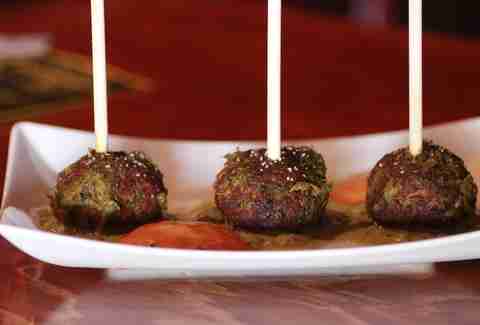 Previous Venue
Next Venue
Venue Description
1. Analog Cafe
720 SE Hawthorne Blvd, Portland, OR 97214
Sure, CBGB is closed and the Hard Rock Cafes are tourist traps, but Analog Cafe has wisely taken the best parts of both institutions -- great food and a love for music -- and combined them. Here, talented chefs are serving up hanger steak, risotto, and Scotch eggs before they jam with their local bands...in the same restaurant. Analog is home to almost nightly shows, so there's never a shortage of talent to scope out.