Coming up with your own, signature cocktail is not easy. More often than not, you'll end up with something outlandish and less than delicious, like Red Bull, milk and vodka (don't try it, seriously). Bartenders take weeks or even months coming up with their killer recipes, so instead of trying to come up with a signature recipe from scratch, take this quiz and meet your already formulated summer match. Make a big batch for your friends and tell them it's just something you came up with. We won't tell.
What is your ideal summer day?
A. Going for a hike, roasting hot dogs over a roaring fire and sleeping under the stars.
B. Grilling out back with your closest buds or maybe catching a ball game.
C. Chilling at the beach, catching some waves and rays.
D. Lounging in a cabana at a trendy resort, with lots of drinks. Maybe someone's feeding you grapes.
How do you feel about humidity?
A. As long as there's a river to jump in nearby, I'm cool with it.
B. Never bothered me.
C. The absolute worst.
D. That's what airconditioning is for.
What is your favorite summer dessert?
A. Popsicles.
B. Fruit pies.
C. Sorbet.
D. Ice cream.
What do you look forward to at the farmer's market?
A. Stone fruit like peaches and nectarines.
B. Cherries.
C. Spicy hot peppers.
D. All the fresh berries.
Where is your ideal summer vacation spot?
A. In a glamorous yurt in the woods or by a lake.
B. Your backyard.
C. A tropical island.
D. Miami Beach.
What's your bathing suit style?
A. Practical but cute.
B. Whatever was in fashion back in 1995.
C. Bright and colorful.
D. It's not really waterproof but it looks great.
Which body of water is your favorite for swimming?
A. A slow moving river.
B. A deep, cold lake. Or maybe just a baby pool in the backyard. 
C. Any ocean.
D. A pool.
What is your go-to (non-alcoholic) drink?
A. Flavored sparkling water.
B. What do you mean "non-alcoholic"?
C. Lemonade.
D. Fresh fruit juice.
What is your favorite summer holiday?
A. The Summer Solstice
B. Fourth of July
C. Memorial Day
D. Labor Day
Recommended Video
The Best (and the Rest): Best Easy Ramen Hacks and Winter Beers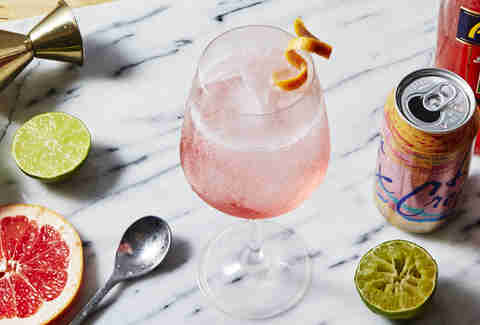 On trend with its blend of Aperol, mezcal and La Croix Pamplemousse, this spritzer is the ultimate summer refresher. After a long day in the sun, you'll need one of these.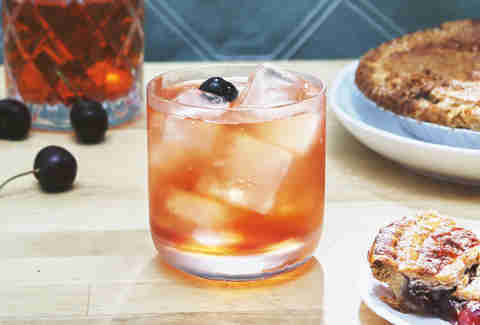 Who says you can't drink whiskey in the summer? This bourbon-based cocktail made with amaretto and Cherry Heering tastes just like a slice of cherry pie—only cold and much boozier.
Here's an extra spicy version of a classic, gingery Moscow Mule. It swaps out vodka for mezcal and also gets a tingly topper of green chile liqueur and extra spicy ginger beer. It will get you sweating and cool you down at the same time.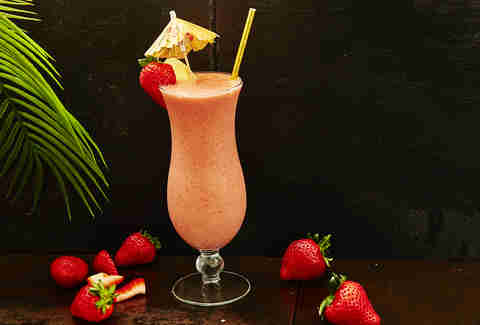 This frozen cocktail is made with frozen fruit instead of ice, so it's extra flavorful and creamy. With both strawberries and banana in the mix, along with two different kinds of rum, it's a (nearly) healthy frozen fruit smoothie that you can enjoy at cocktail hour.