Sure, craft beers and hand-crafted cocktails are nice but occasionally the craftiness you're after can only be found in a dimly lit late-night bar because sometimes you just need four tallboys, a shot, and a smokey, windowless venue in which to drink them. These are San Antonio's bars that will sate your dive-y desires.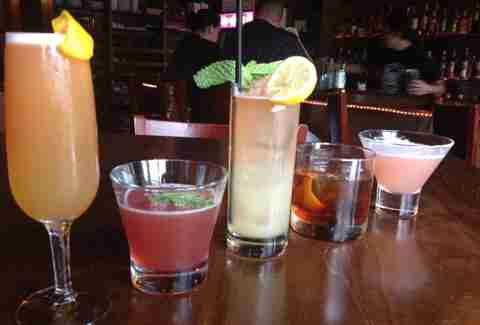 St. Mary's Strip
It's not often a dive bar is described as a hidden treasure, but TBA isn't a typical dive. While setting up shop on the St. Mary's Strip has been a recipe for success over the years, the popularity of the area has made it difficult for bars to set themselves apart from the competition. TBA does just that by giving you a dive you could take your mom to. The atmosphere is calm and the bar has a cleanliness you'll rarely find on this list. Their happy hours change on a weekly basis so make sure to check their website out as often as possible.
Downtown
Known mostly for its music scene, The Korova is also a strong destination for locals. Not only does the place give regulars a chance to get personal with their favorite musicians, The Korova also employs some of the friendliest bartenders in SA. Quick with name recognition and heavy-handed with pours, the drink jockeys at The Korova make everyone feel right at home. If Downtown is your locale and music is your scene, this is your dive.
Medical Center
If location is everything, then Boneheadz has it all. Across the street from a massive billiards hall and gentlemen's club, and right next to a Mexican restaurant, Boneheadz is prime real estate for a dive. The bar is stocked with strong drinks at cheap prices and served by a friendly and attractive staff. The atmosphere makes this place perfect for visiting with a group of friends or just you and your thoughts. Just wash your hands and check your feet for toilet paper when you leave the restroom.
Stone Oak
Nestled on the North Side amidst ultra-lounges and cocktail bars, the Cross Eyed Seagull's décor is reminiscent of bars you frequented during college spring break trips, full of leis and plastic hula dancers. But more importantly, the drinks are cheap, the service is fast, and the jukebox is loud. Be aware: the dive fills up on Wednesdays when Bud, Bud Light, and Bud Select cost only $1.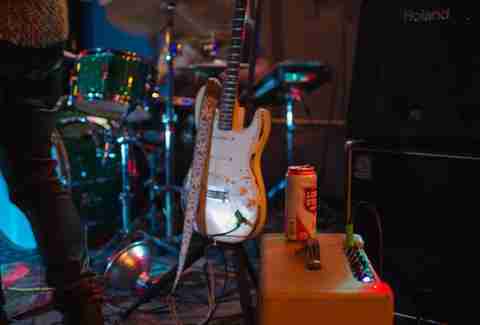 Five Points
If Bottom Bracket doesn't set the standard for San Antonio dive bar, it definitely should. Hell, BBSC should probably set the standard for bars, period. The beer selection is diverse and the prices are reasonable. If those perks don't wet your palate, then maybe the house DJ and laser light shows are more up your alley. This is where Five Pointers, who know how to party without the pretense, go.
Oak Park
Go to the Thursty Turtle to disappear. Drink cheap mixed drinks until you run out of cash, and then swindle your neighbor for a couple more -- they're sure to oblige. The happy hour is killer too, from 1pm to 8pm daily, find $2 domestics and $2 well drinks.
Pearl Brewery
Stay Golden pushes the boundaries of what a dive bar is by offering a well-crafted cocktail menu. Thanks to the usual suspects, you'll also find Stay Golden to be calmer than the other dives on this list. If you're in the neighborhood, you should have a seat on reserve.
Medical Center
If there was a standard for the San Antonio dive bar scene, Oak Hills Tavern would be the model. Cheap drinks and great specials. A deep, dedicated crew of regulars. Some of the friendliest people behind the bar in the city. Plus, you have the beat-up billiards, the mismatched furniture, and the jukebox. Oak Hills Tavern may not be "first date" material, but this is a bar your GPS will need to have memorized. If you rest your head in the Medical Center area, rest your butt in a stool at Oak Hills Tavern.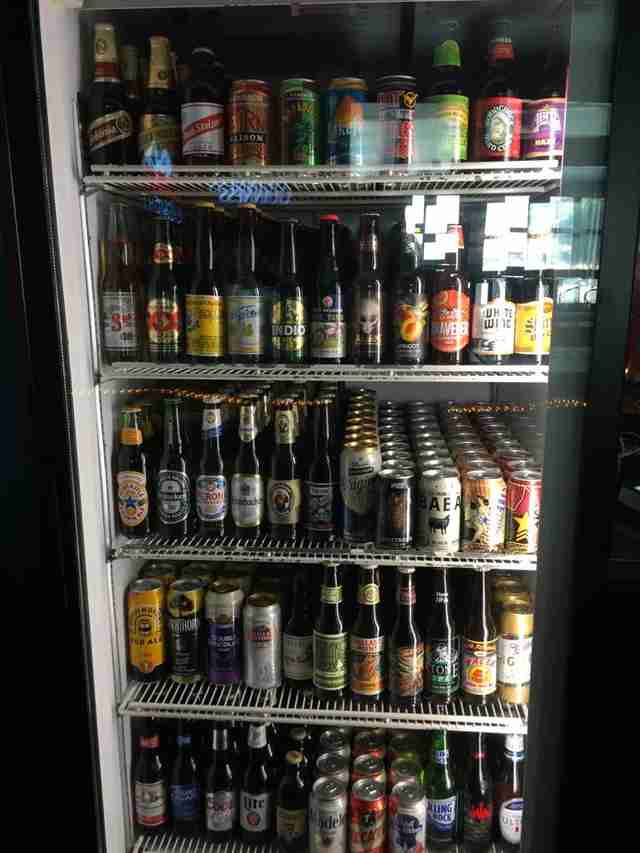 Tobin Hill
The Mix is a Tobin Hill staple because it gives us excellent live music to help wash down our strongly poured well whiskey(s). With music nights like Ska & Punk Night, The Mix lives up to its name by catering to a clientele as varied as its beer selection. Check them out nightly from 10pm to 11pm when all drink specials are $2 off.
Downtown
Anyone who has spent time frequenting Downtown dives or attending concerts at Sunset Station has lost their mind in Alibis. The jukebox is always blaring and the dart boards are always chirping in this king among dives. It's equally great for hooking up or meeting up, so if you're in the Downtown area and looking for an excuse to have too many, Alibis is your next, and probably last stop.
Sign up here for our daily San Antonio email and be the first to get all the food/drink/fun in the Alamo City.
   
Stephen Ross writes for Thrillist San Antonio and can be found in a windowless dive bar near you. Follow him @estebanjross.