San Antonio's 13 Bad Decision Bars
The Bad Decision Bar: where one Lone Star turns into 20 "I miss u babe" texts to your ex and a warm shot of Montezuma Blue. We may have lost the White Rabbit, but there are plenty of bars where lucid thinking is still highly discouraged. Feel free to visit them -- just know that you'll be half-naked on your friend's couch spooning a Styrofoam box of enchiladas by the end of the night.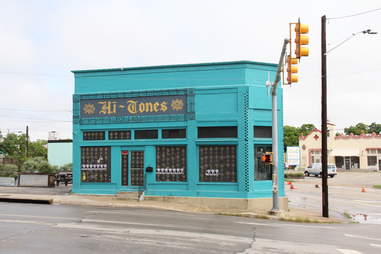 Stephen Ross/Thrillist
Tobin Hill
After a few pickle shots, you'll clutch your la raspa like your life depended on it. At 1am you'll promise a leather-bound guy named Lemmy that you'll play bass in his sludge metal band. "I sold my Fender but I still have my Warlock," you assure him as you lick the Lucas off your cucumber martini and stare into the abyss.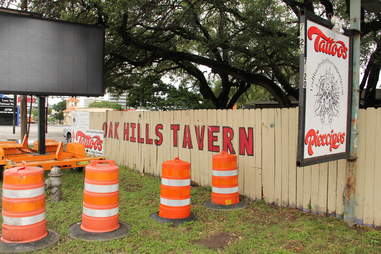 Stephen Ross/Thrillist
Medical Center
Everyone comes to Oak Hills Tavern with big aspirations (maybe you'll meet a nice doctor and elope!). But you start the night off by buying rounds of rainbow shots for 20 first-year medical students and end it begging for one more taste of the carne guisada poutine.
 
Eastside 
Come here after the Roadrunner football team loses its 10th consecutive game. After some liquid courage, challenge a UTSA student to an arm wrestling match and lose... your dignity.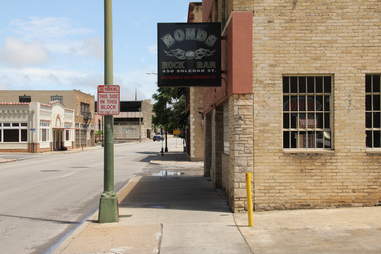 Stephen Ross/Thrillist
Downtown
It's cool, man. Keep banging your head to "Live Wire" because this Mötley Crüe cover band rules! You're going to feel alive at Bond's 007 Rock Bar. Aaaaand then you're going to feel like dirt in the morning when you consider calling an AA Bail Bonds once you realize where you are.
Windcrest
Get on that mechanical bull and ride it like you're trying to make someone jealous. Wake up with a black eye, a stiff neck, and a ticket for public urination. You deserved the relief out back by the dumpsters but the city of San Antonio disagrees. Tough luck. 
 
Tobin Hill
When a bar opens at 7am, you're asking for misery. It won't be until the lights come on that you realize you've been drinking for 12 hours straight on a Sunday, you lost your paycheck to a pool shark, and you have work in five hours.
Stephen Ross/Thrillist
Tobin Hill
The drinks are strong and served quickly, and they serve as your only life preserver as you wade through a sea of sweaty San Antonians while a Russian rockabilly band permanently deafens you. 
Downtown
"Why are my legs so sore?" a disheveled Trinity student mumbles as he limps into Taco Taco. It could be because he did the wobble for three hours straight at Kremlin. Hopefully he didn't down any test tube shots or he might be beyond repair.
 
Castle Hills
This is what happens when adults are allowed to reenact their childhood with alcohol. After downing a few Shiners you will find yourself screaming at Ms. Pac-Man because she didn't turn the corner fast enough.
Stephen Ross/Thrillist
Medical Center 
Funnel cake chicken wings (!), neon green shots, and cheap beer are impossible to resist. It's a recipe for a night out and a disaster. At least you're in the med center if things escalate quickly. 
 
Tobin Hill
Spend a third of your life's savings on a few cocktails, argue with the bouncer about your friend's backwards hat, and get kicked onto the streets of the Pearl Brewery only to be awoken by Sunday's farmers market and the smell of free range chickens and GMO-free vegetables.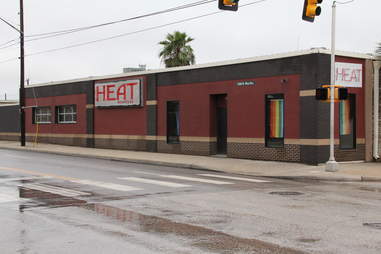 Stephen Ross/Thrillist
Tobin Hill
Feels like a great idea at midnight (it usually is). Feels like a terrible decision when you're crying in the bathroom stall an hour later because you forgot how to get home. 
 
Dellview
It's always wise to sing "Dear Mr. Fantasy" by Traffic to 30 complete strangers. That 90-second instrumental also provides ample time to catch up on the vodka and cranberry you've been working on.
Sign up here for our daily San Antonio email and be the first to get all the food/drink/fun in the Alamo City.