Get Served by SA's Best Bartenders of 2016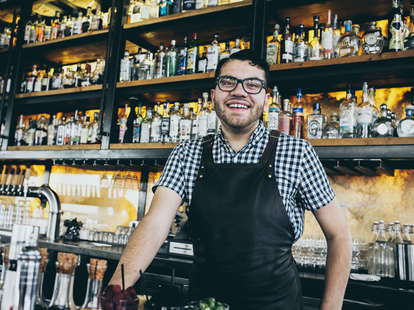 Whether you're looking to pour your heart out to a sympathetic ear, or are pining for the perfect cocktail, either way, a really great bartender has you covered. In SA, those great bartenders have traditionally been most adept at mixing a mean margarita or popping the cap off an ice-cold Shiner. More and more, however, working behind the bar in the Alamo City means embracing the city's burgeoning craft cocktail movement, and no one has done it better over the past year than these fine barkeeps.
Misael Gonzalez
Chicago native Misael Gonzalez says his hometown has nothing on SA when it comes to commitment to the cocktail industry. "I've gotten to know many people in the industry over the past six years, and they are constantly having roundtable discussions on how to deliver the best new experience to the people of this city," he says. "I am so happy to be here during this time, and I feel like this city will be setting standards all over the country soon." As for his own role, Misael says he loves creating classic stirred cocktails -- martinis, Negronis, Manhattans -- and believes that a good bartender mostly needs "an unflinching desire" to make people happy. "If you're waking up in the middle of the night and thinking about how you could have made an experience better for a guest," he says, "odds are you're a good bartender."
Ana-Patrizia Cabrera
Ana-Patrizia Cabrera is the epitome of cosmopolitan, as well as being a jack of all trades. In addition to bartending, Ana-Patrizia -- who was born in Spain to Puerto Rican parents -- has managed coffee houses, worked at local breweries, been a home brewer, and worked at the Texas Capitol over two legislative sessions. She was the first employee hired by St. Francis Room as it was preparing to open last winter. She was initially drawn to the restaurant and bar because of its unique location in the former Alamo Methodist Church in Southtown, and claims she was either going to be an employee or a stalker. She prides herself on her commitment to hospitality, and is known for her passion for certain cocktails. "My bar knows that... if a Tiki Bowl is ordered, I'm making it," she says. "Tiki is an opportunity to share my culture with my guests. Every time I light it up, the bartop becomes a party!"
James Tavera
An SA native who has been in the bar industry for more than 10 years, James Tavera believes that a truly great bartender can be judged by how he creates the classics. "If they rush, an Old Fashioned tastes like sugar water and bourbon," he says. "If they take their time, you can taste layers of the drink." He is excited about his post as beverage director at one of SA's newest bars, where he looks forward to getting to design and invent new cocktails in the biggest little city in the world. His favorite aspect of his job is the social interaction. "Every day is a different day," he says. "You will meet new people, (face) new situations, and have new opportunities. In the bar world, if you have a strong foundation around you, your co-workers become family."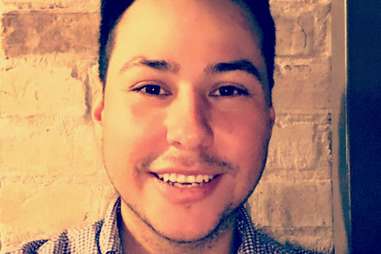 James Santos
It was a need for his own beer money that drove then-UTSA student James Santos to bartending nearly a decade ago. It was a second job, but soon the bar life was all he wanted. "I fell in love with everything about the bar -- the energy, the ambiance, the lifestyle," he says, even though he had to work his way up from doorman to barback to bartender. Nine years later, he still loves interacting with customers, excited about how SA's growth is affecting its bar scene, and especially about being a part of Hotel Emma's stunning bar. "I try to lead my professional life by the philosophy shared in an article called 'A Letter to Young Bartenders,' which is right on point," he says. "'I've learned that people will forget what you said, people will forget what you did, but people will never forget how you made them feel."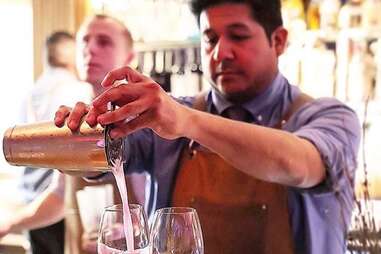 Derik Cortez
An on-and-off bartender for more than 16 years, Derik Cortez found his passion for the industry reignited with the advent of the craft cocktail movement. He began reading anything he could get his hands on to bolster his knowledge and become relevant in this niche of the bar business, earning staff spots at George's Keep and Paramour along the way. "When you work with some of San Antonio's best bar staff, it's either you elevate to that level or you quickly realize you're not as good as you thought," he says. "Either way, you take something away from the experience." Now lead bartender at the Pearl's newest bar, he feels a responsibility to help those who are coming up in the ranks as well.
Sign up here for our daily San Antonio email and be the first to get all the food/drink/fun in the Alamo City.