T
he World Cup is upon us, and the world's best players are about to battle it out in Russia -- and sure, the United States team didn't qualify, but that's no reason to skip it. Some of the world's fiercest rivalries will be playing it out on the big screen, and the Cup lasts from June 14 through July 15, so you have no excuse not to catch a game (or five). Many of San Antonio's finest
drinking establishments, pubs
, and
restaurants
will be showing the tournament, and we've picked out the best spots to post up and watch all the low-scoring action. We'll be updating this page with more details about drink and food specials as they emerge, but for now, plan on visiting some of the following spots to fulfill your World Cup needs.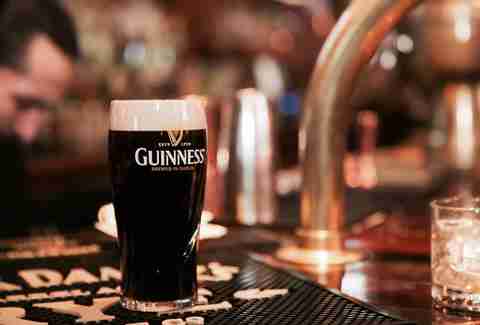 Alamo Heights
Best for: England fans, and maybe Spain fans too
This is your footie pub HQ, right here. The Winchester has a classic British pub atmosphere, with an intensely fanatical British fan base to match. The pub is the central point for supporters of Tottenham, West Ham, and Liverpool. There have even been some sightings of some Spanish supporters – likely Real Madrid, but unconfirmed. Every day that a regular season game is in play, The Winchester has it on all of their flat screen televisions, and on Sundays they host a soccer brunch to accompany the match of the moment.

In anticipation of the World Cup, they will be hosting a massive FIFA tournament, in which the final will take place on the first day of World Cup. In addition, they will have an inflatable pitch out back to play some mini matchups. Beware though, still no word on what the reaction will be if you walk in wearing a Suarez jersey -- you might get bitten.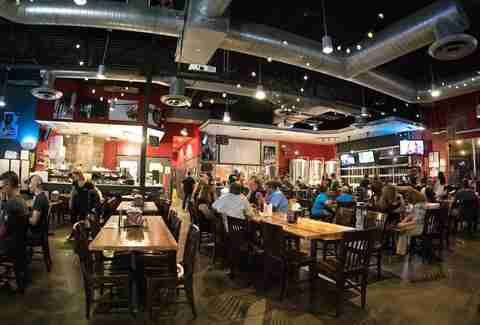 Northside
Best for: A lively, boisterous atmosphere
There is no question: Freetail's brewpub at 1604 has some of best watch parties in San Antonio, particularly when World Cup rolls around. A big game entails multiple pitchers of beer, and an infectious atmosphere that usually devolves into chanting. At the last World Cup, they pulled down a huge projection screen and people were already streaming in to save seats for a 6pm game somewhere around the 10am mark. The only downside to all this, of course, is that if you want to actually get a table at Freetail, you'll probably have to carefully calculate getting there hours in advance to reserve a table. Worth it, though.
Westside
Best for: Fans of Mexico, Costa Rica, Panama, or Peru
If you're a Mexico futbol supporter in San Antonio, you should already be familiar with Ojos Locos -- and if you have a Chicharito jersey, this bar will be your home from June to July. Outside of the Cup, Ojos Locos shows futbol matches about every Sunday, and pairs it with cold Mexican lager and spicy margaritas. The drinks are cheap, the crowd is rowdy, and on Sundays the ladies get $1 margs until 11pm. If you are a Costa Rica, Panama, or Peru fan (first time in the finals since '82!), then this is likely the spot for you to enjoy the game. But beware: If you're the superstitious sort of fan, do not show up for the fifth game.
Southtown
Best for: Catching an early morning game
Despite being the new kid in town, Irish pub Francis Bogside is already blossoming, and they are planning on going all-out for World Cup. You'll find proper pints here, as well as a large and comfortable area for seating, and a projector screen television. No word yet on whether they will be supporting a particular team -- Ireland didn't qualify this go around -- but they will be opening for every single match (even the 7am games) and showing them on their big projector screen, with food and drink to match.
Southtown
Best for: Dog-friendly outdoor game viewing
Künstler is better known for its delicious and varied German-style beers and artisan-style food selections. It's a relatively smaller venue, but punches above its weight thanks to outdoor televisions and delicious food. Word on the street is that a few Czech Republic fans make this brewery their soccer watching area on Sundays during the regular season. Künstler is tentatively thinking of doing food pairings with specific teams, including Germany and Spain, but no final decisions have been made as of yet. If you want to bring your parents or a smaller crowd (i.e. under 10 persons) to watch a match with a traditional German beer and carefully thought out native dish, this is the place for you. Better still, dogs are welcome in the outdoor seating area.
Downtown
Best for: Fans on the Riverwalk
Waxy's is one of the most iconic and authentic restaurants on the Riverwalk; the interior of the bar was actually moved piece by piece from the motherland (aka Eire) to San Antonio. The pub is boisterous, welcoming, and the layout of the place is elongated to the point that it fits both large and small parties without anyone missing out on a spot at the bar or a quick pint. During the year it is typically an Arsenal fan hangout, but they go all-out during the Cup. Word is that management is planning on showing all the matches on their televisions and offering several drink and food specials, but won't release them until closer to opening day.
Southtown
Best for: A laid-back, kid-friendly atmosphere outside
Friendly Spot is an outdoor venue with plenty of shade beneath a handful of mammoth oak trees, and welcomes children and dogs with a very secure playground area. For the Cup, there will only be a select few matches (TBD) projected onto a big inflatable screen here -- still, The Friendly Spot is an ideal family-friendly bar where you can get a cold (and cheap) beer and still holler at the projector. The bar is entirely outdoors, though, so if you're going to catch a game here make sure it's in the early morning or evening.
Northside
Best for: Casual-to-hardcore fans
Cover 3 has easy parking, great food, and good drinks in an attractive indoor/outdoor setting -- it also has a dozen or so big-screen televisions, and they will all be showing Cup matches when the time arrives. Although the place isn't dog-friendly, it is family-friendly, so you can catch a game and still get a good meal. Note, though, that the place tends to get packed during World Cup games, with a diverse assortment of fans ranging from the casual to the die-hard Schweinsteiger jersey wearing Germany fan. In other words, you should feel right at home no matter how much (or little) you know about the various teams.
Northside
Best for: Socceroos fans
The Roo Pub is inarguably one of the best overall sports bars in San Antonio, with a huge venue, countless televisions, and ample parking. If you're part of a big group, this Australian bar and grill is the place to be -- and if you're a Socceroos fan, then this is your bar for the duration of the Cup. No word yet on drink or food specials, or whether the Roo will open up for the early soccer games, but those details are sure to come.
New Braunfels, Texas
Best for: Germany/beer fans
This traditional German beer hall is the closest you can get to feeling like you're in Munich while you're still in Texas -- and it's within 30 minutes of San Antonio, so we're including it here. The biergarten itself has 73 beers on tap, including 30 traditional German beers. For the World Cup, Krause's will be showing the matches on the four televisions outside, as well as the large indoor projector. In terms of German food, Krause's is unmatched, with a heavy emphasis on traditional dishes such as schnitzel, bratwurst, and Bavarian pretzels. Krause's is still in the process of figuring out what food or drink specials will be offered for the World Cup, but it's sure to emphasize either German or Mexican beer (depending on who is playing). If you're a die-hard German supporter and want to root for your team in a traditional atmosphere, this is the place for you.
Sign up here for our daily San Antonio email and be the first to get all the food/drink/fun in the Alamo City.