We love booze of all kinds in San Antonio but wine holds a special tingly place in our hearts. Not even the ridiculousness of purple teeth will stand in our way. Whether you're gripping a glass at a Spurs game or Downtown at a sommelier tasting, here are the best spots to enjoy a glass or two in our city. 
Recommended Video
Send Foodz: New York City Wine & Food Festival
Downtown
Inside one of San Antonio's many historic downtown buildings, Zinc is just outside the Riverwalk's touristy grips and offers a nice chance to enjoy the city's most overcrowded area with a little peace and quiet. With over 4,000 bottles to choose from, the menu can feel overwhelming, but trust the restaurant's experienced staff. They know the products well and are happy to educate even the most novice of wine drinkers.
Stone Oak
Copa has perfected the legendary pizza & wine combination. Their mushroom pizza is light and crispy and best served with a pinot noir. But don't take my word for it -- let the restaurant's staff tailor a wine flight to your tastes.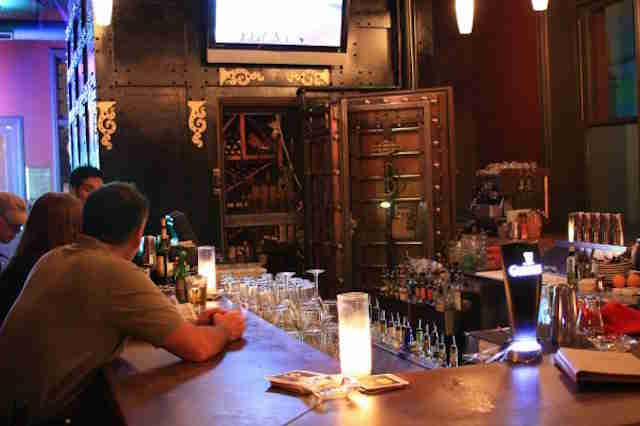 Downtown
Soho is best known for the converted bank vault that sits in the back of the restaurant's bar, but the place should be recognized for their bartender's craftsmanship and extensive wine list. If zinfandel or merlot are your drinks then look no further, Soho has some of the best selections San Antonio bars have to offer. For a nightcap, try one of their cigar offerings and live like a king.
Downtown
It's true that Nectar has the best charcuterie boards in San Antonio, but if you come for the meat & cheese, stay for the wine. The list is long and strong and best if discussed with a member of the restaurant's knowledgeable staff. Bring your favorite friend, buy the Joie De Vivre board, a bottle of wine, and enjoy the company.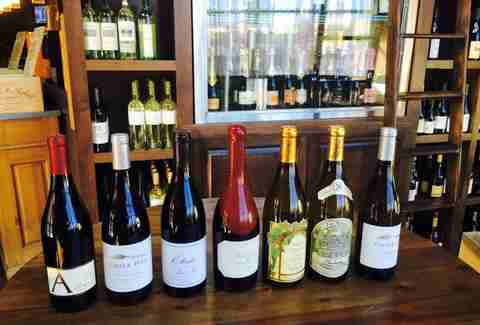 Alamo Heights
If the place is good enough for Coach Pop it's good enough for us. Committed to education, 20nine offers over 300 wines by the bottle and 60 by the glass, but they're at their best when creating a "road trip" for their patrons. Each road trip offers three tastes of wine that are grouped by region, or style and are accompanied by informative tasting notes to reference. So if you're looking to get schooled, look no further -- 20nine is the place to be.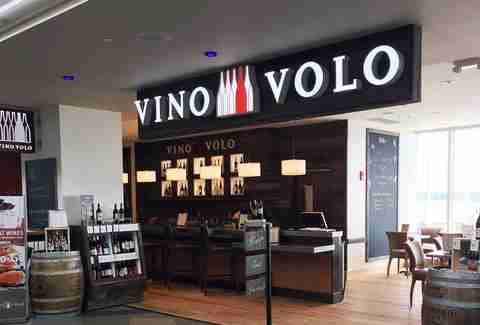 Uptown
Yes, Vino Volo is in the San Antonio International Airport. Eliminate any preconceived ideas regarding where a wine bar should be located and just read. They take wine seriously here and have an excellent selection to choose from, so next time you're stuck on a layover at SAIA, maybe you'll thank us. An airport is actually the most logical location for a wine bar…
Helotes
One of the most enjoyable courtyards in San Antonio is housed at Wine 101. Peruse a wine list the length of Homer's Odyssey and enjoy some of the restaurant's lauded tapas. Best held secret about Wine 101: they have a wine club. For $50 a month they'll send you two bottles a month and invitations to private tastings and special events. Totally worth it.

Sign up here for our daily San Antonio email and be the first to get all the food/drink/fun in the Alamo City.

Stephen Ross writes for Thrillist and is a fan of heavy handed pours of Malbec. Follow him on Twitter @estebanjross.