San Diego is an indisputable beer lover's paradise. With more than 100 breweries and brewpubs in the county, you can spend all year drinking new varieties and never get bored. But like all too many residents of this fine city, the sheer amount of variety and knowledge within the local beer community can leave you feeling overwhelmed. If all the talk of oyster stouts and saisons and double IPAs has you feeling a bit hesitant to venture into the world of craft brewing, fear not: we'll hold your hand through this one.
We'll spare you all the insider bull and get down to answering the core question that's plaguing you: "Just what the hell should I be drinking?" Without further ado, here's our list of 13 San Diego beers that everyone who professes a love of beer should try at least once before they die:

India pale ale, 7%
This isn't rare a bottle; you'll find it at quite literally every single liquor store in San Diego. But it's a staple of the local beer world for a reason. It's a world-class IPA with solid grapefruit notes.
Coffee imperial stout, 13.0%
Do you like coffee? Do you like chocolate? Do you like beer? If you nodded your head to those three questions, you should get your hands on this release from Modern Times. To get it, you'll have to head down to the brewery and drink it straight from the tap. Trust us: all the flavors (plus coconut -- DON'T FORGET THE COCONUT) tastes like you're eating an alcoholic candy bar.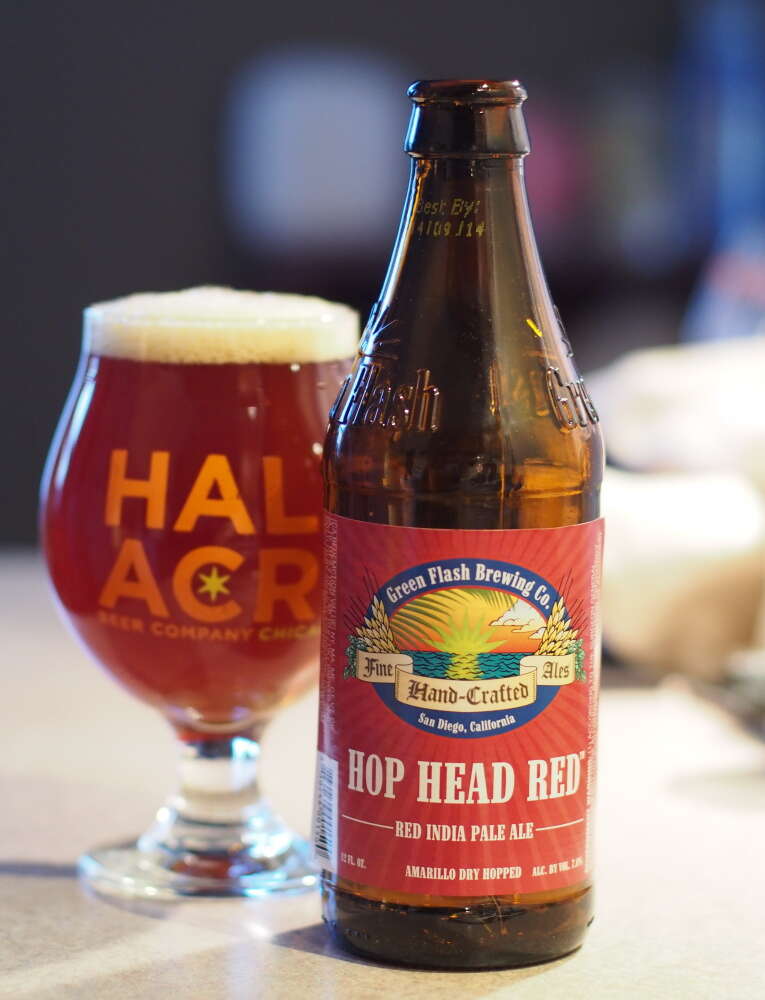 Double red India pale ale, 8.1%
For better or worse, Green Flash Brewing Company is another reason for other breweries trying to copy the "San Diego-style" by cramming a shitload of hops into beers. And that's fine. But there's no imitator that can cut it quite like Green Flash can. The hops in the Hop Head Red perfectly compliments its strong, delicious caramel base.
Bourbon barrel-aged Russian imperial stout, 12%
This is one of the most sought-after beers in all of the world, not just San Diego. AleSmith takes its already fantastic Russian Imperial Stout and ages it in premium bourbon barrels to give it hints of oak and vanilla. It's so popular, you have to buy tickets online for it to pick up a bottle.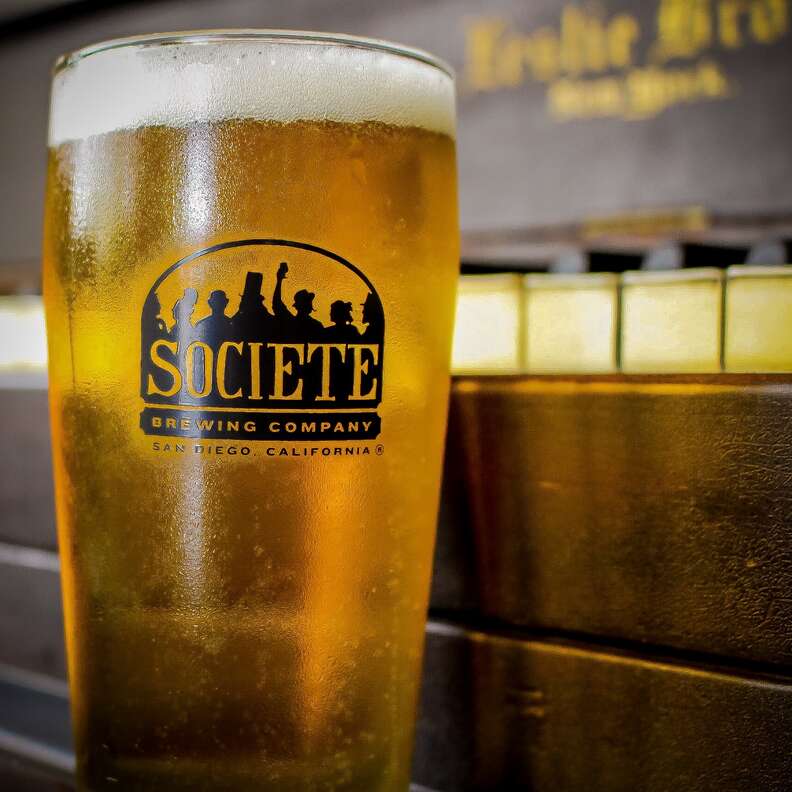 American wild ale, 6.2%
The Highbinder is a perfect sour beer. It's amber-aged in wine barrels for two years to give it hints of raspberry, making it incredibly easy to drink. It's a great introduction for those who haven't tried sour beers yet, and a deliciously drinkable sour for everyone else.

Schwarzbier, 6.1%
Sure, Artifex Brewing might technically be in San Clemente, but we'll stretch the rules for this one for a few reasons: 1) its name references Space Balls, and 2) it's an incredibly smooth black lager that won gold at the San Diego International Beer Festival.
German pilsner, 5.5%
Lightning Brewing has eschewed the trend of over-the-top hop profiles by brewing a pilsner. As such, it's an extremely light beer, but one that's also incredibly refreshing and surprisingly flavorful. With a slight lemony zest and solid bitterness, it's a beer that you feel like you could drink a million of.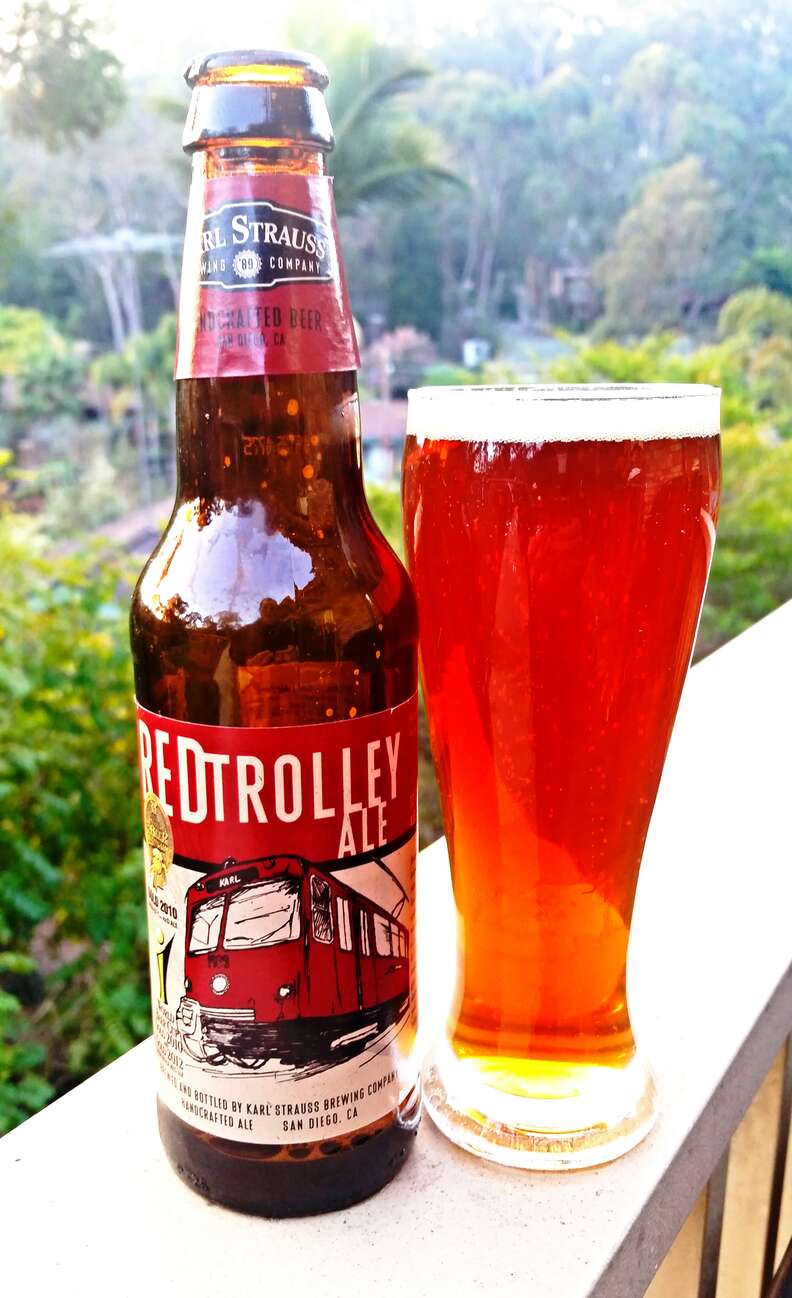 Irish red ale, 5.8%
This is another beer that falls into the "San Diego classic" category. One of the most well-known San Diego crafts beers, it's an easy-to-drink red ale that's all about the subtle sweetness in its finish.

American porter, 6.5%
Pizza Port was the 2014 Champion Brewery of the San Diego International Beer Festival and this writer is of the opinion that it's the best damn brewery in town. Of all of its beers, none is as consistently delicious as Deeeez Smokin' Nuts. With smokey coconut flavors, it tastes like you're drinking an Almond Joy. Plus -- Deez Nuts. Come on.
American wild ale, 7.0%
If there's one thing you glean from this list, have it be this: well-done American wild ales are a thing of beauty. And this is one of the all-time best. With strong citrus notes and a balanced body, this sour goes down easy but is tough to find. The Lost Abbey brews Cable Car exclusively for Toronado Pub, which has locations in San Diego and San Francisco. It's normally available to the general public once a year until it sells out.

Multigrain amber ale, 8.5%
It would have been easy to choose Stone Brewing's Arrogant Bastard, maybe the most definitive West Coast beer there is. Its inception began the hop-crazy movement of the early San Diego beer scene, which helped turn the beer drinking populace onto the concept of aroma and hop profiles. But we picked the Stochasticity Project Grainiac, an experimental amber ale. We see you scratching your head, so let us explain: Stone is a major brewery willing to go out on a total limb for a passion-project beer. This kind of boldness is what makes San Diego such a great beer city. So save the Arrogant Bastard for when you're reincarnated, and celebrate the grains with a new-ish experiment that tastes a bit like a sweet, citrusy granola bar.
Traditional mead, 12%
If you aren't familiar with mead, beer's honey-based cousin, start with Golden Coast's. The sweet honey and fruit tastes will mask just how strong this bad boy is.
India pale ale, 7%
The flagship, gold-medal winning beer that has helped bring Coronado Brewing Company to the forefront of the San Diego scene. Perfectly balanced, this is what a true IPA should taste like.
Sign up here for our daily San Diego email and be the first to get all the food/drink/fun in town.
Robert Pursell is an East Coast transplant currently in Southern California bitching about traffic like everyone else. He likes beer and his jokes are terrible. Follow him @robert_pursell.