Everyone knows San Diego loves a good brunch almost as much as it loves a good burrito. We've also been known to enjoy a drink or two or three or... how many was that again? Therefore, it stands to reason that when you combine brunch with sweet (sometimes endless!) deals on booze, you've found our formula to true happiness. Here are 20 places, broken down by neighborhood, where you can get the most out of your brunch drinking dollars.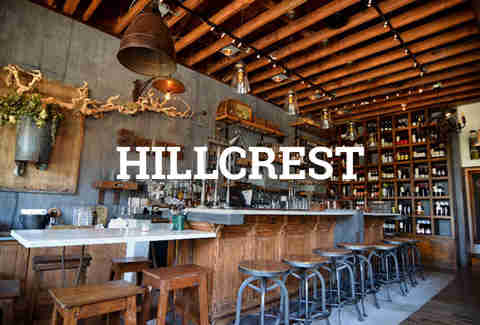 100 Wines
1027 University Ave
The Deal: If you think you can't get anything good for a dollar anymore, then you are needlessly pessimistic. Juicy Mimosas at 100 Wines are made with your choice of orange, cranberry, pomegranate, or grapefruit juice for just a buck between 10am and 2pm on Sundays.
Salt & Cleaver
3805 5th Ave
The Deal: Pair your sausages with $12 bottomless mimosas. Take your pick of flavors like blueberry sage, blood orange, passion fruit, and cantaloupe.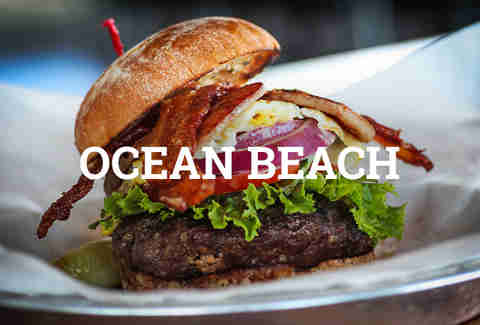 Sessions Public
4204 Voltaire St
The Deal: Saturday from noon-3pm and Sunday from 10am-3pm, bottomless mimosas are $10 when you order an entrée or $5 individually. Make your own Bloody for only $5, or stick with something simple like craft beers for $3.
Draft
3105 Ocean Front Walk
The Deal: Have brunch by the beach at Draft from 9am-3pm on Saturdays and Sundays. House Bloody Marys and micheladas are $10 and local shandies made with Saint Archer Blonde Ale, Mexican Sprite, and lime are $5.
Sandbar
718 Ventura Pl
The Deal: Big Ass Bloodys, with a skewer full of meats, cheeses, and French toast, are $12, Champagne bottles are $15 (served with a carafe of orange juice or watermelon juice), and watermelon mimosas are $6.
Bailiwick
756 5th Ave
The Deal: Bailiwick has bottomless mimosas for $20 and several $5 gin and vodka cocktails like the Paparazzi, Spring Fling, and Charlie Horse.
Grant Grill
326 Broadway
The Deal: Indulge yourself in the build-your-own waffle bar Sundays from 9am-2pm. Try any combination of three or four waffle varieties and 20-25 sweet and savory toppings for $26. You're going to need something to wash down all those waffles, so you might as well add unlimited sparkling wine to your brunch for only $5 more.
Taste & Thirst
715 4th Ave
The Deal: Brunch isn't just for weekends at Taste & Thirst. Everyday until 2pm, get $3 mimosas, $15 Champagne bottles, and single Bloody Marys for $4 -- or make them doubles for $6.
Herringbone
7837 Herschel Ave
The Deal: On Saturdays and Sundays from 10am-2pm, you can get a single mimosa for $9 or bottomless mimosas for $12. This should not be a complicated decision.
Queenstown Public House
1557 Columbia St
The Deal: Saturday and Sunday from 9am-2pm, carafes of mimosas or sangria are $35. Choose from three different flavors of mimosa and four different kinds of sangria.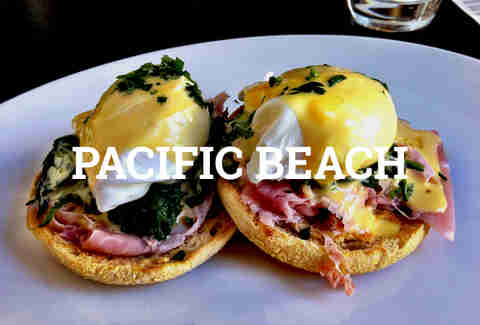 Silver Fox
1833 Garnet Ave
The Deal: For the early birds, or for those still going strong from the night before, Silver Fox has $2 Bloody Marys and $2 screwdrivers from 6-10am on Sundays.
Duck Dive
4650 Mission Blvd
The Deal: Absolut Bloody Buddies served in a Mason jar are just $3 and bottomless mimosas are $15.
PB Cantina
1466 Garnet Ave
The Deal: Brunch items like breakfast tacos and the Morning After Burger are served every day until 2pm, but Friday-Sunday you can get bottomless mimosas and Bloody Marys for $9.95 until 3pm. If you can drag yourself out of bed on Saturday and Sunday before 11:30am, you can also get the Sunrise Special -- two eggs, pancakes, bacon, and home fries for $4.50.
Small Bar
4628 Park Blvd
The Deal: From 10am-2pm on Saturdays and Sundays, all brunch menu items come with your choice of a French 75, mimosa, michelada, Bloody Mary, or draft beer.
Bootlegger
804 Market St
The Deal: Bottomless mimosas are flowing until 3pm for just $12.95 on Saturdays and Sundays.
Bub's at the Ballpark
715 J St
The Deal: From 10am-2pm on Saturday and Sunday, they have a build-your-own Bloody Mary bar with more than 50 condiments and five different kinds of salts for rimming your glass -- including crushed Cheetos. They also have a mimosa bar with four different juices and and a fruit skewer for your drink. Both are just $8 each.
Lips
3036 El Cajon Blvd
The Deal: $17.95 lets you choose from their brunch menu and your order comes with unlimited Bloody Marys, mimosas, or Champagne, OR you can add unlimited Smirnoff frozen cosmos for $8.50. Don't forget, there's a $5 cover on Sundays.
West Coast Tavern
2895 University Ave
The Deal: Saturday and Sunday from 10am-3pm, West Coast Tavern has a large list of brunch cocktails for every budget. Hangover cures like the Vitamin C, made from Champagne and Red Bull, start at $4. If that won't cut it, a maple Old Fashioned made with maple bourbon and bacon is $10 and pitchers of cocktails like their mule start at $20.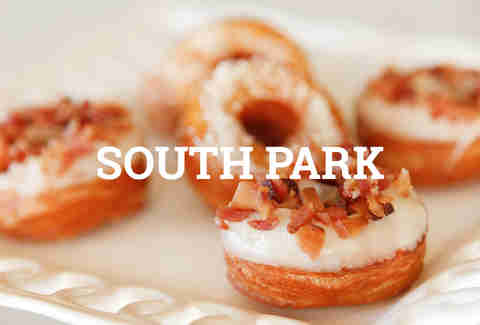 Alchemy
1503 30th St
The Deal: Saturday and Sunday from 10am-2pm, bottomless Bellinis are only $8, local draft pints are $3, and they have four different kinds of Bloody Marys for $6. Ride your bike to brunch because cyclists get 15% off their tab.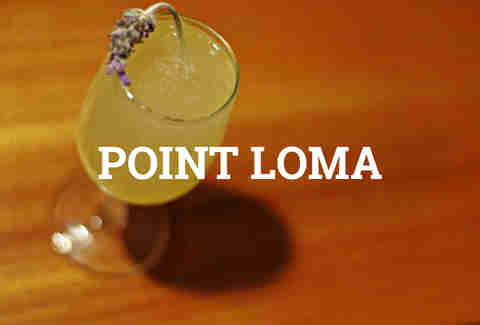 The Pearl
1410 Rosecrans St
The Deal: For $22.50 you can pick a food item from their brunch menu and (almost) bottomless mimosas are included until 2pm.
This list -- and all the rest -- look even sexier in our iPhone app. Get it now!