San Diego is now home to 130 breweries, with new outfits seemingly opening every day. In the past year, we've seen an uptick in breweries in unlikely locales, a new brewery that marketed itself to those with a gluten intolerance, and another helmed by a legendary Danish brewer. While it might be tempting to try every new one that pops up, doing so might leave you bankrupt and/or with cirrhosis, so we narrowed it down to a group of the most exciting new breweries that opened this past year.
Recommended Video
This Beer Is Stronger Than Whiskey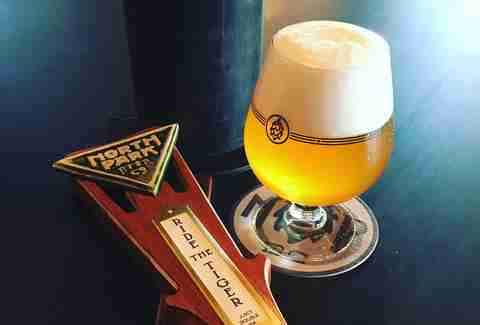 San Diego
Of all the brewery openings this past year, none may have been more anxiously awaited than North Park Beer Co. Homebrewing phenom Kelsey McNair's pet project has finally come to life after a three year wait. In the heart of North Park, the 9,000sqft, two-floor tasting room is cavernous and beautifully decorated and -- most importantly -- produces incredible beer. McNair is nationally renowned for his Hop Fu! IPA, which has won gold or silver at the American Homebrewers Association's annual competition a staggering four times, but his brewery shows that he is anything but a one-trick pony: The Buxton Brown Ale and Ray Street Red Ale are both superb, and the brewery seems committed to consistently bringing in new brews.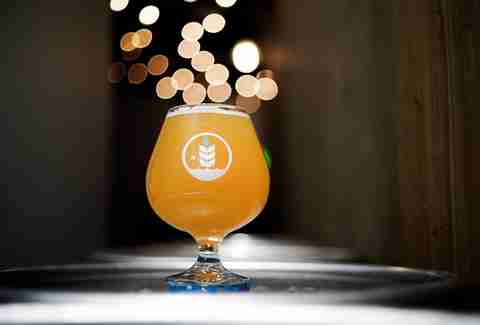 Miramar
This new Miramar brewery was started in part by a couple native to California who just returned after living in the Costa Rican jungle for years. In turn, many of the beers made here with Pure Project's head brewer are imbued with tropical flavors like lemon verbena, grapefruit, and hibiscus. Plus, one percent of the profits to go to non-profit organizations, so you can feel good about drinking the beer -- namely the delicious vanilla-peach cream ale.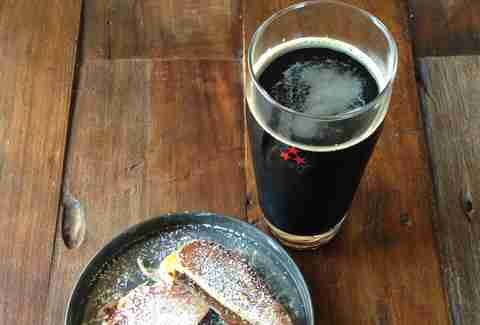 Santee
Unlike most breweries in town, Finest Made was birthed from the culinary industry. Rey Knight, founder and brewmaster, originally worked as a chef in a Michelin starred restaurant in France before making the switch to beer. Knight says that he aims to have "culinary soul infused in every drop" by making beers that pair well with food. Having experimented with bacteria in beer fermentation and meat curing at his now-shuttered Knight Salumi Company, Knight plans to offer well-curated small plates and charcuterie boards with its beer menu.
Valley Center
The county's only brewery owned by a Native American tribe is housed inside Harrah's Southern California Resort. Helmed by Brian Scott, former brewer at Karl Strauss and former president of the San Diego Brewers Guild, SR-76 focuses on using ultra-local ingredients to make beers on the lighter side, like pale ale and kolsch.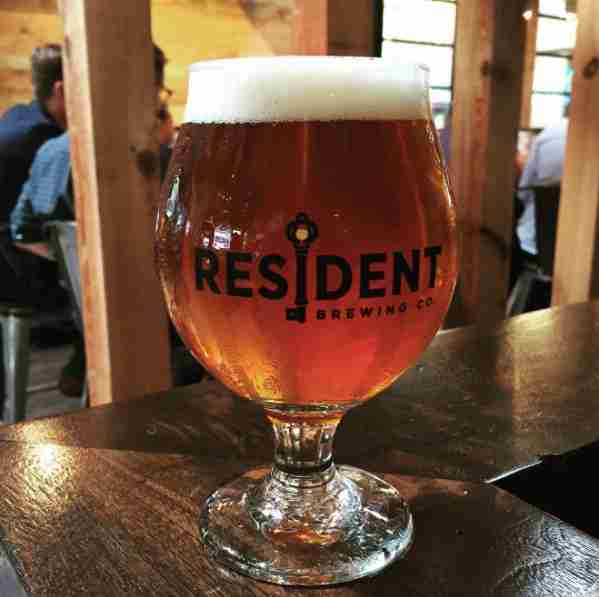 Core Columbia
Located inside of The Local in Core-Columbia and headed up by renowned local brewer Robert Masterson, Resident has plenty of reasons for you to be excited about its coming, but really, the Vacation Coconut IPA is all the reason you need.
Miramar
Longship Brewery is all about paying homage to the Nordic warrior explorers of the past. Dan Jachimowicz, homebrewer and Viking enthusiast, opened Longship in Mira Mesa over the summer, and has modeled Longship, in many ways, as an homage to the "cultural exploration" (read: invasion and pillaging) that Vikings are notorious for. Jachimowicz, whose college thesis was on the history and modernization of beer, draws influence from all over Europe with an English-style pale ale and a German-style doppelbock among the varietals.
Ocean Beach
It's been three years in the making for OB Brewery -- what with the extensive renovations of the historic building it resides in -- but the three-story brewery finally opened in Ocean Beach, repurposing much of the 100-year-old wood. With its blissed out rooftop views, cream ale, and innovative fusion plates like a Mexican-inspired Cubano sandwich, it's a direct, ultra laid-back representation that's purely OB.
Oceanside
Black Plague Brewing will be an interesting brewery to watch progress. Playing on San Diego's obsession with action sports, Black Plague has brought together a collection of some of the biggest names in skateboarding -- guys like Jordan Hoffart, Nyjah Huston, and Tony Hawk -- to help build the brand. That equation has proven wildly successful for Saint Archer, so we're watching with baited breath to see how it works out for Black Plague, which has enlisted Dr. Philip Vieira, who has a PhD in neuroscience, to be the brewmaster. Vieira seems more than capable of embracing both realms: The good doctor has won multiple awards at amateur events like the America's Finest City homebrew contest.
Sign up here for our daily San Diego email and be the first to get all the food/drink/fun in town.