San Diego loves its craft beer -- and in other news, water is wet. Our fair city is home to over 140 operational brew houses by West Coaster's count, and the vast majority of those are actually pretty good. It seems like you can't walk into a dive bar in any part of the city without seeing a 20+ tap list and having the bartender tell you about the amazing new gose or Tripel they just tried.
Among those good breweries, though, exist some really good ones where you can't go wrong with any of the beers on the menu. They might not all be underrated, hidden gems, but they're still definitely gems -- and what are you, some kind of gemologist?
Here are our favorite San Diego breweries right now, along with their most notable beers.
Recommended Video
The Mexican-Style Grasshopper Tacos You Have to Try When You're in South Beach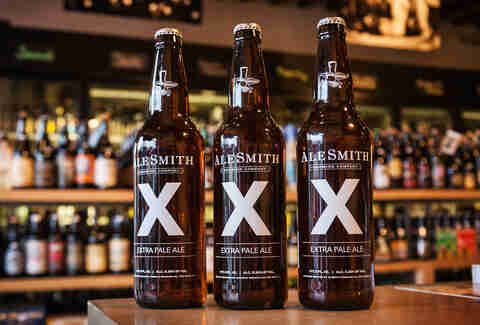 Mira Mesa
Having taken home the Champion Brewery award at the last two San Diego International Beer Festivals, AleSmith clearly doesn't need any more recognition in this town. That said, if you're reading this and you're somehow unfamiliar with this brewery, go out to its sprawling, state-of-the-art headquarters and get acquainted. AleSmith's offerings are incredibly well-balanced and universally excellent, from its IPAs to its Anvil ESB, though none is as legendary as the Speedway Stout and all of its varietals, which has achieved almost mythic status in the national beer scene.

Key beers: Speedway Stout, AleSmith IPA, AleSmith Wee Heavy
Alpine
San Diego is sprawling, and as tempting as it is for a casual beer fan to not venture past the breweries in the more central locations of the cities, sometimes you need to make a hike, namely to Alpine Beer Company. If you're the type to put stock in beer rankings (and really, why wouldn't you?), here's where we tell you that RateBeer listed Alpine as the sixth-best brewery in the world in 2015, and BeerAdvocate lists the brewery's Keene Idea Double IPA as one of the 120 best beers in the world.

Key beers: Duet, Nelson, Pure Hoppiness
Clairemont-Mesa
Societe Brewing Company doesn't have the decades-long history of an Alpine or an AleSmith, but it has had a meteoric rise to prominence in town since opening its doors in 2012, winning West Coaster's Best Brewery award in 2014 and 2016. The brainchild of brewmaster Travis Smith and brewery curator Douglas Constantiner, Societe makes a bevy of the best damn IPAs you'll ever have, most notably The Pupil -- another one of Beer Advocate's top beers -- and The Coachman, the 2015 gold medal winner at the Great American Beer Festival for session IPAs.

Key beers: The Pupil, The Apprentice, The Butcher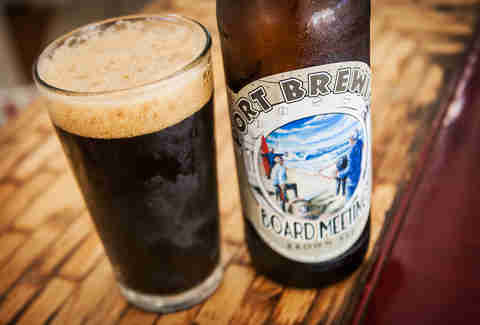 Multiple locations
Pizza Port is as San Diegan as a sunburn in January, or being completely incapable of merging onto a freeway at an acceptable speed. Since its founding in 1987, it's expanded to include five locations, and has birthed two offshoot breweries (Lost Abbey and Port Brewing Company), but the original is still king in our eyes. Pizza Port has collected over 90 medals at the Great American Beer Festival, and has an absolutely stunning range of brews that rotate through its five locations. Try the Kook or the Swami's IPA, two of the many staple beers of the Pizza Port empire.

Key beers: Swami's IPA, Ponto Session IPA, Kook
Multiple locations
The beauty of Karl Strauss is that it brews a multitude of different beer types, all exceptionally well, the most well-known of which is the inimitable Red Trolley Ale. Karl's take on an Irish Red, Red Trolley, has won a slew of gold medals at the World Beer Cup and the Great American Beer Festival, and it rose to international renown at a time when the city was primarily known for its extremely hoppy IPAs. Red Trolley aside, though, Karl also makes award-winning brews across the spectrum including its Mosaic Session IPA and its Windansea Wheat.

Key beers: Mosaic Session IPA, Wreck Alley, Big Barrel Double IPA
Multiple locations
Founded by Greg Koch and Steve Wagner, Stone made its name by being boldly unapologetic, and no beer embodies that more than its flagship Arrogant Bastard Ale: a beer so renowned it birthed its own separate brewing company, Arrogant Brewing. Stone never backed away from its ideals, and the results speak for themselves: It's been voted as RateBeer's "Best California Brewery" and "Best Place to Grab a Beer," and its Russian Imperial Stout is sought after across the globe.

Key Beers: Enjoy by IPA, Russian Imperial Stout, Stone Xocoveza
Multiple locations
Of all the staple beers made by San Diego breweries -- the Red Trolley Ales, the Speedway Stouts, the Arrogant Bastard Ales -- none are as nationally ubiquitous and uniformly delicious as Ballast Point's Sculpin IPA. And yet, while Sculpin consistently ranks among the best beers in the country, the brewery hasn't rested on its laurels: Of its three current locations, Ballast Point uses its spot in Little Italy purely for experimentation in the hopes of creating San Diego's next truly iconic beer.

Key beers: Sculpin IPA, Victory at Sea, Dorado Double IPA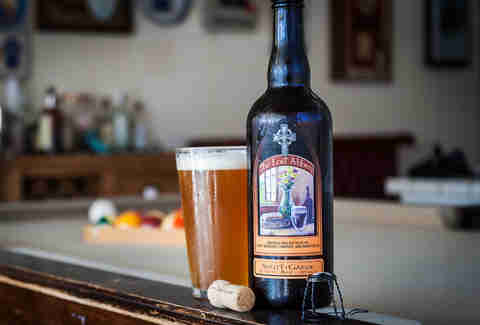 Multiple locations
Lost Abbey was spawned in 2006 when, as we told you earlier, Tomme Arthur left Pizza Port to start Port Brewing and The Lost Abbey. Port Brewing retained its West Coast beer style, but The Lost Abbey went about brewing a Belgian-inspired line of beers, and we're all is better for it. No other brewery on this list offers the type of specialty beers that The Lost Abbey does, and if you want to try one of the most original brews in the city, go for the Duck Duck Gooze -- or, if you're not one for sour beers, go for the Lost & Found Dubbel.

Key beers: Duck Duck Gooze, Deliverance, Framboise de Amorosa
Multiple locations
Whereas many of the city's best breweries came out of the industrial sprawl that is Miramar, Ron and Rick Chapman picked their hometown of Coronado to put down roots in 1996. Twenty-plus years later, they're still staying true to their mission statement of staying coastal by brewing beers inspired by beaches across the globe, with citrus and tropical notes like orange and guava to match. Coronado's been on an absolute tear of late, winning (among other awards) the Champion Mid-Size Brewing Company and Brewmaster at 2014's World Beer Cup.

Key beers: Idiot IPA, Stupid Stout, Sock Knocker
Mira Mesa
When the craft beer explosion of the mid-2000s happened, Green Flash was at the forefront of the movement led by San Diego brewing legend (and former brewmaster) Chuck Silva, who brewed a handful of the hop-heavy IPAs that San Diego became known for. The beauty of Green Flash's IPAs, though, was how they balanced their intense hop notes, and perhaps no beer better embodied that than the legendary West Coast IPA, with its tropical grapefruit notes and floral body. That innovative spirit lives on with original beers like Green Flash's Hop Head Red, and the new Soul Style IPA.

Key beers: West Coast IPA, Palate Wrecker, Double Stout
Multiple locations
Having recently celebrated its 25th anniversary, Oggi's has a history similar to Pizza Port: It started as a pizza joint and sports bar in the '90s, and after a few years began churning out high-quality micro brews. It's won over 45 international awards for its beer in the time since, including Champion Small Brewing Company at the World Beer Cup in 2004, all the while retaining its laid-back vibe and specializing in creative seasonal beers like their Roasted Peanut Stout. Go there, grab a slice, and ask for whatever is new on tap.

Key beers: Hop Juice Double IPA, Black Magic Stout, Torrey Pines
Pacific Beach
With its rooftop overlooking Pacific Beach, Amplified Ale Works might just be the best place in San Diego for a great beer with a view. The brewery's decorated with a collection of music memorabilia, there's always good tunes playing -- no Chainsmokers here -- and head brewer Cy Henley even gives musically inspired names to his brews. On top of all that, the kitchen makes some of the best kebabs you'll find anywhere in San Diego, which can make it feel next to impossible to actually leave the brewery.

Key beers: Electrocution IPA, Pig Nose Pale Ale, Trois Cabrones
Sign up here for our daily San Diego email and be the first to get all the food/drink/fun in town.