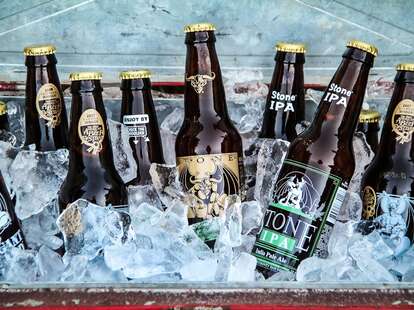 Sara Norris
Sara Norris
Of course you know Stone, brewer of tasty beers and staple of the San Diego, nay, the American craft beer scene, but there's no way you know everything about them. You might think you do, but you're probably just an Arrogant Bastard. And even if you got that joke, there's still stuff you probably don't know...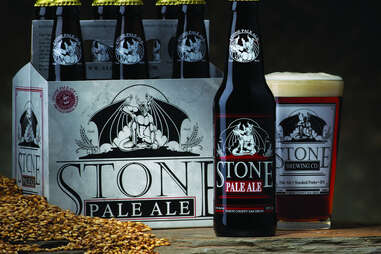 1. They sold their first keg to Pizza Port
It's an understatement to say that Stone makes a LOT of different beers (74 new brews just last year in addition to their regulars), but their Pale Ale was the one that started it all back in the mid '90s, and they sold that very first keg of it to Vince Marsaglia of Pizza Port.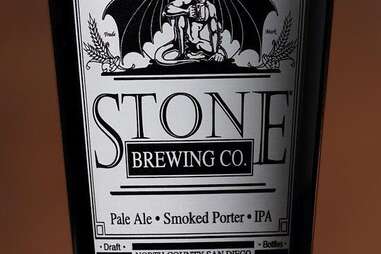 2. The brewery could have been named KoochenVagner's Sublime and Beautiful Great California Paradox Ale Brewing and Trading Company Incorporated
But thankfully, Stone's the name that stuck, as it was the only one that both co-founders Steve Wagner and Greg Koch could agree on after months brainstorming.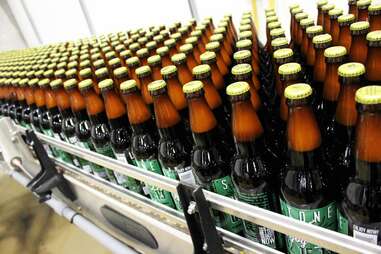 3. They've put a few bottles of beer on the wall
More precisely, Stone has made more than 1 million barrels of beer since they started production. That's more than 33 million gallons thus far, with production increasing every year. Tell us how many gallons you're personally responsible for in the comments.
4. Stone employs a small army
How else are they going to make all of that beer? Doing everything from brewing beer to crunching numbers, Stone employees number more than 650 in order to keep everything up and running, and that doesn't even include their new Liberty Station location which has more than 230 people on staff. You probably know someone who works there.
5. Co-Founder and CEO Greg Koch is a knight… sort of
In 2010, The Knighthood of the Brewers' Mash in Brussels "enthroned" Koch as one of their new knights during their annual Beer Weekend for his loyal service to the brewing profession. Your move, Queen Elizabeth.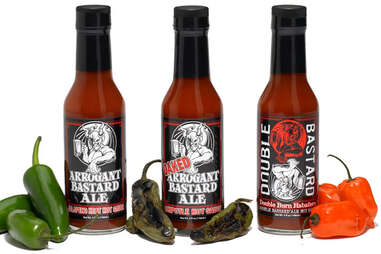 6. He also hates ketchup
In a recent post on Stone's blog, Koch describes it as "the thing people glob onto otherwise perfectly good food…" and as of February 2014, Stone Brewing World Bistro & Gardens will no longer serve ketchup. Period. However, they do have an assortment of beer-infused condiments like hot sauce, BBQ sauce, and assorted mustards to put on your food.
7. They're into being green
Solar panels provide 30% of the power for the brewery and restaurant, and water reclamation stops 30,000 gallons of wastewater from entering the sewer system every day. And while we can't attach any kind of 30-related number to it, they also compost!
8. They've also got a green thumb
They're into serving local and organic goodness in their restaurants, so they went and bought a farm where they grow about 25% of the produce they use. Last year they opened it up for weekend tours. You know what tastes great after a day out in the sun touring a farm? A beer! Well played, Stone. Well played indeed.
9. There's a keg buried under their new production facility
Normally "X" marks the spot for buried treasure, but in true Stone fashion, a piece of gargoyle-adorned granite in the cement at their new packaging hall marks where they buried a keg-shaped time capsule to be unearthed in 20 years. It contains a photo of the construction crew flipping the bird, a half dozen different Stone beers, their book (The Craft of Stone Brewing Co.), their DVD (Unabashed Arrogance), a Team Stone holiday photo, stickers, coasters, and a proclamation signed by everyone who was at the ground breaking for the Stone Packaging Hall.
10. In the future you'll be able to eat, drink, and sleep beer
Located right across the street from Stone Brewing World Bistro & Gardens, Stone's own hotel is in the early stages of development. The details are still being finalized, but the 40-50 room hotel will be the home of the brewery's headquarters, some new office space, a barrel aging room, outdoor event space, and of course -- plenty of beer for the guests. Why not? Their beds are right there.