Whether your Summer includes a camping trip, beach day, BBQ, or a pool party, the one thing they all have in common is that none are complete without a bunch of deliciously cold beers. But which deliciously cold beers should you bring? To help you figure it out, we asked five local beer experts to give us their favorite picks for Summertime refreshment.
Beau Schmitt
Co-founder, The Brew Project
 
Mother Earth Brewing Company, Cali' Creamin'
(Cream Ale, 5.2% ABV)
Beau says: "It's a vanilla cream ale that will get you out of the doghouse. It's a refreshing A&W Cream Soda-ish, slightly sweet ale that will vanilla-punch your palate. Brewed with honey malt & flaked corn, this Summer ale is pale in color with a medium malty body. Food pairing recommendation: dark chocolate espresso ice cream. That's a good meal."
Modern Times Beer, Fortunate Islands
(American Pale Wheat Ale, 5% ABV)
Fortunate Islands is a hoppy wheat beer with a tropical touch of mango, tangerine, and passionfruit, making it an excellent sessionable beer that's perfect for Summer drinking. Beau summed it up best in one word -- "delicious".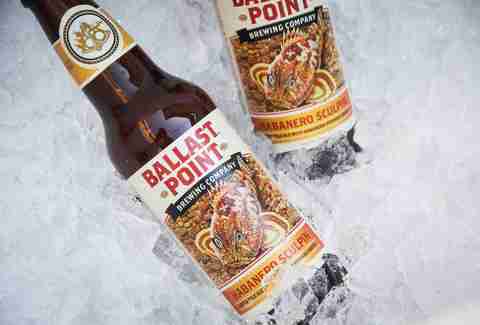 Brandon Hernández
Beer-and-food journalist, Stone Brewing Co., and Senior Communications Specialist & author of the San Diego Beer News Complete Guide to San Diego Breweries
Ballast Point, Habanero Sculpin IPA
(American IPA, 7% ABV)
Brandon says: "Most beer fans are hopheads, but I am a hothead. I'm not saying I have a temper (OK, maybe a little). I just love the invigorating tingle of capsaicin on my taste buds, and this beer -- one of the most game-changing pepper beers of all time -- delivers it in a potent manner that's not the least bit wimpy and, depending on the batch, tangoes with the adjective 'hellish'. Funnily enough, even with all that heat, the beer still feels refreshing. Of course, it would be unhealthy to solely subsist on such a fiery quaff all Summer long, so I also love working other San Diego India pale ales into the rotation, namely Alpine Nelson, Rip Current Lupulin Lust, and Societe The Pupil."
Logsdon Farmhouse Ales, Seizoen Bretta
(Saison/Farmhouse Ale, 8% ABV)
Brandon says: "Pear juice and Brettanomyces lend rich complexity to this Oregonian take on a Belgian-style farmhouse ale. The wild yeast helps amplify the acidity from the fruit and keep the beer extremely crisp without bringing on any of the undesirable, plastic, 'Band-Aid' nuances sometimes introduced by Brett. Delicious served chilled on a sunny day, this is a beer that only gets more interesting as it warms up and allows more of its subtler notes to shine through. Expect a floral nose, Granny Smith apple fruitiness, and a hint of white pepper spice in the finish. This beauty is enough to make Summer sippers ditch traditional 'lawnmower beer' forevermore."
Melani Gordon
CEO of San Diego-based TapHunter
Gordon Biersch, 25th Anniversary Dunkles
(Unfiltered Dark Lager, 5.4% ABV)
Melani says: "This beer has two things I love in a Summer beer: great flavor and a modest ABV, in this case 5.4%. We don't always think of darker beers for Summer, but this one's great because you get a bright, refreshing sweetness that comes from dark roasted Munich malt that's balanced with moderate hopping. Plus, it comes in a 750ml bottle, so it's perfect for sharing. There really aren't too many breweries making this style these days and this one's a limited release. If you can get your hands on a bottle, definitely give it a shot."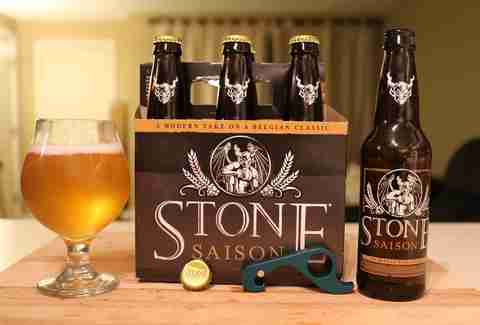 Stone, Saison
(Saison/Farmhouse Ale, 6% ABV)
Melani says: "When I think of Summer, I think Saison. Something about the bright, clean flavors and relatively light body make it seem like Summer any time of year. One of my new favorites is Stone Saison. At 6% ABV and 45 IBUs, this is definitely a West Coast-style Saison. It's got big citrus notes from the use of lemon zest and Stone-grown lemon thyme and lavender. Clean and easy with a nice dry, peppery finish. Perfect for Summer grilling season!"
"Dr." Bill Sysak
 Craft Beer Ambassador at Stone Brewing Co.
 
Avery Brewing Co., Avery White Rascal
(Belgian Wheat, 5.6%)
Bill says: "During the Summer months, I want to drink a beer that is refreshing and low in alcohol, yet packed full of flavor. Avery White Rascal fits all of those criteria. A 5.6% ABV white beer, so called because the use of wheat adds a light, almost luminescent color to the beer, is made with coriander and Curaçao orange peel. The result is a complex, tart, and refreshing beer. Avery only cans their beers, so White Rascal is a perfect beer to take with you to any outdoor event.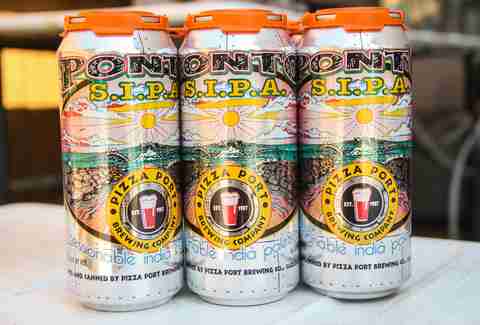 Pizza Port Bressi Ranch, Ponto Session IPA
(American IPA, 4.5% ABV)
Bill says: "Pizza Port Ponto Session IPA is a great local beer that has nice tropical citrus notes and a spicy bitter finish. Very hoppy, there are strong pine and citrus aromas. The beer is offered in a can so it's easy to transport and may be enjoyed at all your favorite outdoor activities."
Dave Adams
Director of Beer Education at Green Flash Brewing Co. and Certified Cicerone
 
Port Brewing Company, Mongo
(American Double/Imperial IPA, 8.5%)
Dave says: "One of my favorites for a Summertime celebration is Mongo from Port Brewing, especially on a breezy San Diego evening. This bright, flavorful beer has a flavor profile that is suitable for any season, but the citrus and tropical fruit notes imparted by West Coast hop varietals are oh-so-right for Summer. The light malt balance with a sharp bitterness on the back end, as well as an ABV of 8.5%, make Mongo a quintessential example of one perfect San Diego-style Summer beer. Even better when sipped outdoors by the grill – I like it with grilled chicken thighs topped with homemade mango and habanero salsa!"

Dogfish Head, Festina Peche
(Berliner Weisse, 4.5%)
Dave says: "One beer I enjoy on a hot Summer day is Festina Peche by Dogfish Head. It's a Berliner Weisse style – a tart wheat beer that benefits greatly from the addition of fresh peaches! It is like a sip of Summer. Light and refreshing, it pairs well with a bay scallop and shrimp ceviche or a Summer peach tart with some fresh whipped cream. I like to mix up a beer cocktail in the Summer, and use this beer to make one of my favorites. I take gin, lime, and fresh mint and top with about 2oz of Festina Peche for an easy-sipping Summer classic."