The only thing worse than standing outside of a bar and waiting to get in? Standing outside of a bar with other people and waiting to get in. There are alternatives, though, and in PB that's important, because the length of lines on Garnett Ave has been known to rival the "D*ck Punch Jar Jar Binks Repeatedly" booth at the annual Star Wars convention. Here're eight killer PB bars without a line:
The Silver Fox
From its windowless exterior outside to its leopard-print carpet inside, The Fox is nothing if not a contradiction: one moment sprinkled with several generations of drinkers, the next playing host to a rush of rowdy coeds looking for their final fix of the evening (or their first: the bar opens at 6a!). One phenomenon you won't find though, is a line.
Cass St Bar and Grill
Pros: No line! Cons: Ugh, there's a bunch of fun bar games like pool tables and shuffle board. Even Worse Cons: UGH, girls and cheap pitchers of beer.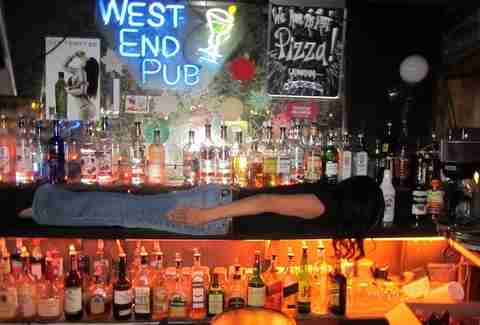 London's West End
Owned and operated by a young couple as fond of spirits as the clientele it serves, London's West End is a must for those looking to capture the quintessential surf bar experience. It's a bit of a hike from Garnett, but you'll be rewarded with super-liberal (but fiscally conservative!) pours.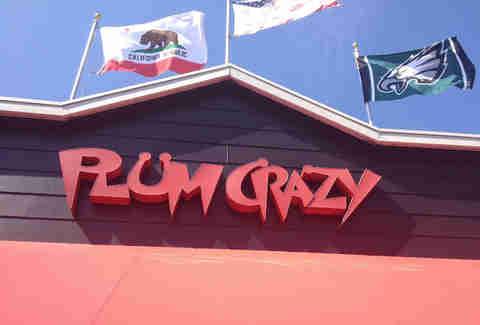 Plum Crazy Saloon
Lively without making you reach for your inhaler, Plum Crazy lets you participate in the trendy PB scene without actually being consumed by it. With waitresses patrolling the crowd offering $1 jello shots, even sidling your way to the bar is optional.
SD TapRoom
Beer, beer, and more beer: No. 5 on our list has the goods to satisfy even the snobbiest of hops aficionados. The Tap Room isn't the cheapest place in Pacific Beach to score a beer but like anything in life, you get what you pay for. Our advice: bring a group, split a pie, and wear your sweatpants no really, you should probably wear your sweatpants.
Nite Owl Cocktail Lounge
Between its wood paneling, ripped bar stools, and leaky toilet seat, the Nite Owl has all the comforts of an abandoned Winnebago. Assuming you're not a germaphobe though, there's also plenty of charm. True, the Nite Owl won't feed your appetite for short skirts or popped collars, but you won't have to endure Kanye, Britney, Ke$ha, or any other artist likely to be sullying your generation's reputation 50 years from now.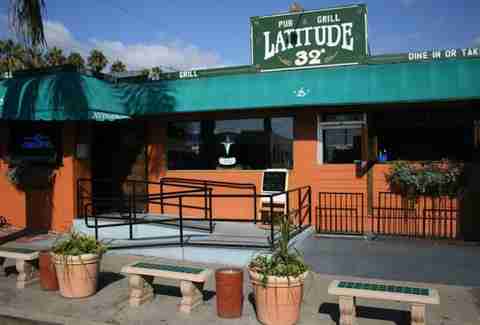 Latitude 32
PB's white whale, Lat 32 is perhaps the only local bar where you're likely to snag an actual table regardless of what time it is. It's only open until midnight and it only serves beer and wine, but its modest prices and non-line-iness won't let you down.
The Dog
Free jukebox? Umm, yes please! And if you're a fan of backwards baseball caps, rainbow sandals, and sleeve tattoos, well, you may just have a new best friend.