Historically, Polite Provisions have always been contractual obligations to never call your employers "poopy-heads", but thanks to a veritable bar dream-team, it's also the latest from the dudes behind Craft & Commerce/ UnderBelly/ Noble Experiment. Continuing with their tradition of hiring the nation's best talent, they brought in Bourbon & Branch/ Rickhouse vet Erick Castro from SF to come up with the most ambitious drink program San Diego's ever seen.
The interior's meticulously furnished, as with all of their spots, but this time around it evinces an old apothecary vibe, with ornately tiled floors, old street lamps lining the bar, and tons of other cheeky "intellectually stimulating" details.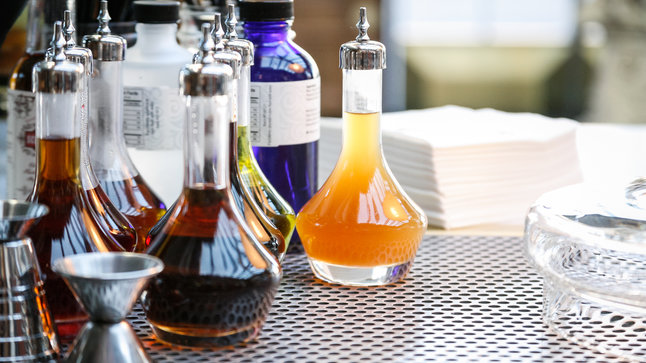 Drinks will be dosed with over 50 types of bitters, including their own custom variety called "Raisins & Baking Spice", which tastes like Currants & Baking Spice!! raisins and baking spice!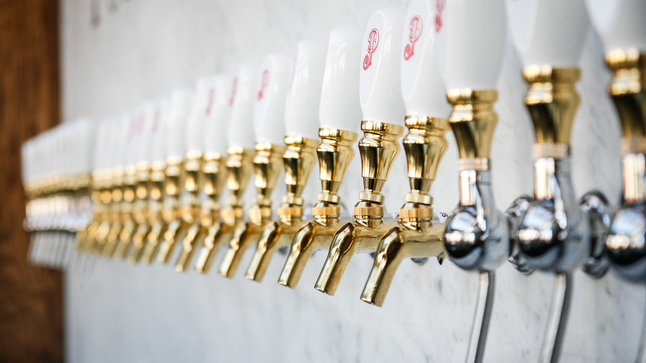 Making like John Mayer and tapping literally everything, their 46-tap system pours it all: craft beer, craft soda, a few select spirits (Fernet Branca, Lillet Rose, Old Grand-Dad Bourbon), and even draft cocktails.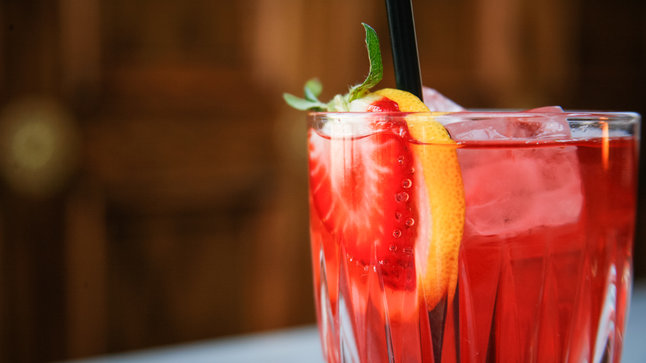 Like the Casual Encounter with London dry gin, strawberries, and housemade rose petal soda.
Because everybody's always asking for his signature, Castro threw like 12 of em on the menu, including the "herbaceous & refreshing" Ocean Side with more gin, fresh lime, mint, sea salt, and celery bitters.
If you can't decide between beer and 'tail, opt for both with beer cocktails like the white rum/ lemon/ Gran Classico/ housemade grenadine/ Framboise "Hawaiian Sophie".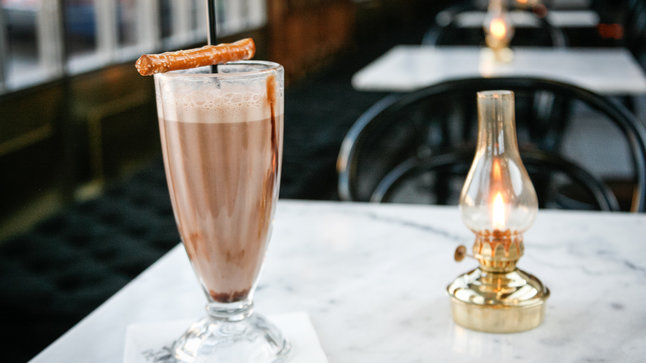 This pretzel-topped, alcohol-free "Egg Cream" is fashioned after early 1900s NY-style versions made with milk, a housemade chocolate syrup, and seltzer.
Can you get food from a Michellin-starred chef delivered to you here? You'll have to stay tuned Monday to find out!