Good news! You no longer have to order your ancho-chili jam online from some woman in New Mexico named "ThunderLover", thanks to Brothers Provisions. The spot aims to be the culinary hub of RB, offering up all sorts of gourmet goods you can't find anywhere else in North County, ranging from craft beer to fancy cheeses to less fancy cigars.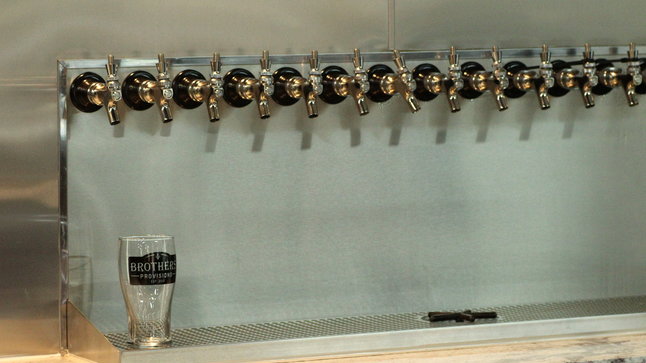 The shelves will be stocked with bottles of wine/craft beer, and these 15 taps will soon be pouring out locals to consume on the premises.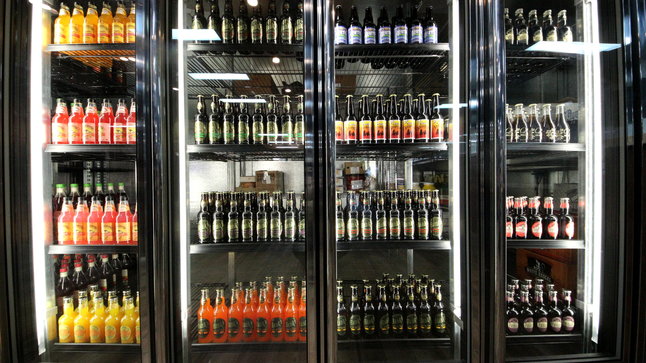 Hate boozing/are lame? Then hit up their impressive selection of craft sodas like Fentimans Curiosity Cola, and whatever that pink one is in the corner.
You can take down cheeses and meats in-house with a glass of wine. But only if you pronounce this one correctly.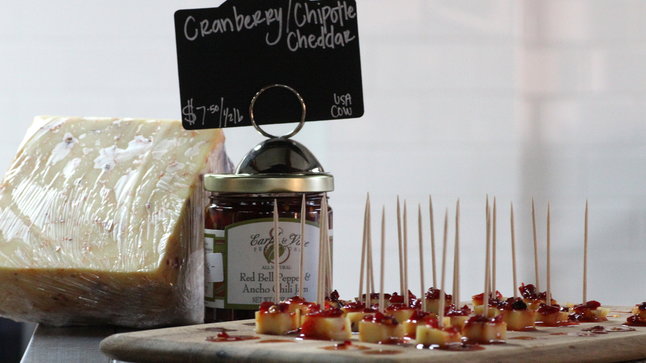 They'll be rocking "Cheesemonger"-selected daily combos like this Cranberry Chipotle cheddar, topped with that Red Bell Pepper & Ancho Chili Jam you're no longer getting online.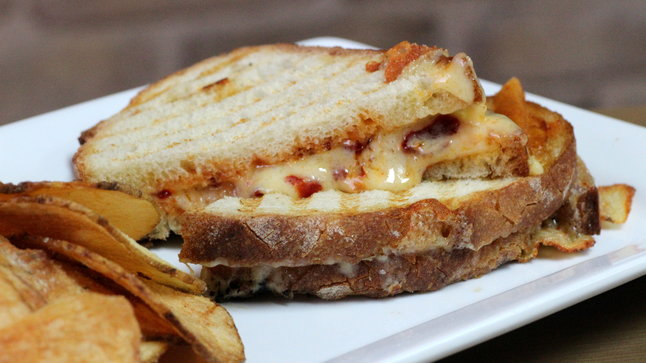 They'll even slap the combo above between bread for their Daily Grilled Cheese, which is customizable with any of their meats.
Or if you're cheesy enough already, snag the Brothers Pastrami on New York Corn Rye with Gruyere, sauerkraut, and Sculpin mustard -- so good, you'll have to get there early if you don't want to end up online.