It's not hard to find great beer in San Diego. In fact, it's probably harder to find a bar with a bad beer selection than one with 60+ taps in this city. But, as in all aspects of life, having nice things is only truly fun if you can have nice things that nobody else knows about. Just look at hipsters: half the appeal of dressing like a jackass and pretending that Arcade Fire is actually talented is being able to say you were part of a movement before it became mainstream.
So, we decided to call upon Mike Shess, the publisher of West Coaster beer magazine (aka somebody who knows way more about San Diego's beer scene than all of us combined) to tell us his five favorite under-the-radar breweries in town.

Mike Shess, publisher of West Coaster
"What's amazing about San Diego is that our brewers are so willing to take risks. As a city, we've been producing consistently awesome beer for at least seven years, and the coolest thing is that we love to bring in beers from all over the world and implement them in what we brew. We're at the cutting edge of what people can do for beer here, and the crazy thing is there's still so much room to grow in our market.
Recommended Video
It's Worth Getting Sloppy For This Grilled Cheese Taco
"We have 118 breweries in the city the last time we checked. But there's still a demand for more, because good beer is a new thing for a lot of people still. And so, in that vein, the five breweries I selected are breweries that are taking risks and doing new things in town."

Known for: Hefeweizen
"I love these guys out in Poway. I picked them because they've been around since 2006, and their existence has been a labor of love, for sure. The head brewer and owner is a man named Jim Crute, who actually has a PhD, and it shows in how they present themselves. This is a brewery that didn't even have an IPA on tap for the longest time, and I kind of respected that. I'm a big fan of the Elemental Pilsner, but my favorite beer is the hefeweizen. It's one of the best hefeweizens in all of San Diego County. It's not like some wheat beers people might be used to; it's a very traditional German Bavarian-style hefeweizen. A light, low alcohol beer with a ton of flavor. What's cool about Lightning is that it's been taking it nice and slow since opening 10 years ago. It doesn't wanna light the world on fire. They just wanna make good beer. It's a group of friends doing what they love and having fun with it. Not to sound corny, but that's the essence of San Diego beer."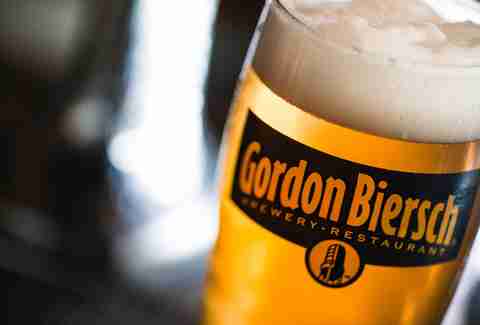 Mission Valley East
Known for: Pilsners
"If you want learn how to make a pilsner, or what a good pilsner or lager tastes like, go to Gordon Biersch. Most of the beers people drink today are ales. And so many times, when people think San Diego, they think IPAs. But myself, and most of the brewers I know, prefer more subtle styles of beer, and that's what Gordon Biersch specializes in. Pilsners are low alcohol per volume, and you can have one or five, but if they're well-made, you'll love the experience. It's harder to hide flaws in pilsners; you can't just cover your mistakes with a ton of hop notes or malt. A good pilsner shows a lot about a brewer. Its pilsners show it knows what it's doing."
Pacific Beach
Known for: Versatility and supremely good vibes
"If you want to get a good beer in Pacific Beach, Amplified Ale Works is the place to go. Cy Henley is the brewer there, and he's always putting out good beers. You can sit on the patio at the brewery and see the ocean, and all in all, it's just an awesome time. They brew a whole bunch of different types of beers that are worthwhile, and while I could get into the minutiae of the beers, there's no need to bore your readers with it. It's kind of like listening to music: you might hear a hit song and not understand what goes into the production of a song, but when you hear good music you know it. And that's the perfect analogy for Amplified: a lot of its beers are actually musically inspired, it's part of their whole creative ethos. In fact, they have an amazing sound playlist... it's not just Top 40 stuff. Just go there. Trust me. You'll love it."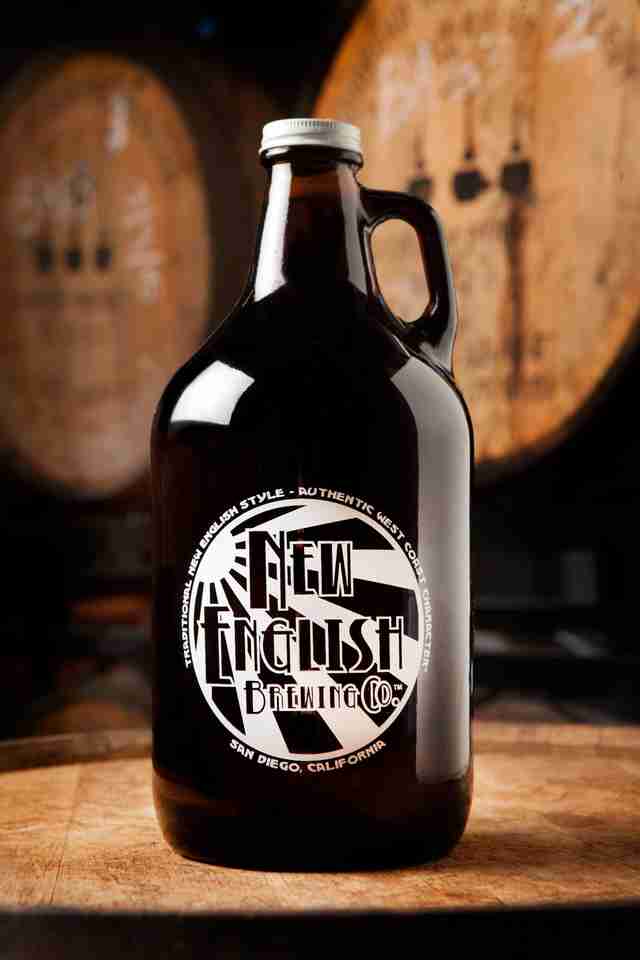 Torrey Pines
Known for: ESBs
"This is probably my favorite brewery in San Diego. One of the best styles is the ESB (Extra Special Bitter). Again, ESB is a much more gentle brew, and it's a style you don't really see a lot of, but New English makes an absolutely killer one. It's a British beer that's been neglected, and it's cool to see people keep that alive. Simon Lacey, the brewer, is from England, but he's been in San Diego his whole life, so he brings a type of West Coast flavor to the beer. Again, it might sound like I'm trashing IPAs, but I'm not. Our style of IPAs in San Diego is aggressive and hop-forward, but the ESB is much more gentle. There's balance; more semi-sweetness, where you can taste the caramels and the malts. They require more precision; they're more complex. Again, to use a music analogy, there's Top 40, and then there's Coltrane. This is Coltrane."
Carmel Mountain
Known for: Forward-thinking IPAs
"We listed Second Chance as an upcoming brewery to watch in our magazine. Every year, we have a reader's poll and our readers picked Second Chance as the brewery to watch in 2016. They're making a coffee IPA in 2016 called Seize the Coffee, and that's where IPAs are heading in the future. It's a light coffee IPA. It's bitter and hoppy at the same time. Stone Brewing released a solid coffee IPA, but the one from Second Chance is on another level. And it's not like dark, coffee beers, like an oyster stout or a dark Russian imperial stout. It's not overpowering; it has just the right amount of coffee and beer tastes to balance it out."
Sign up here for our daily San Diego email and be the first to get all the food/drink/fun in town.
Robert Pursell is an East Coast transplant currently in Southern California bitching about traffic like everyone else. He likes beer and his jokes are terrible. Follow him: @robert_pursell.