Find out the favorite warm-weather brews of SD's best beer minds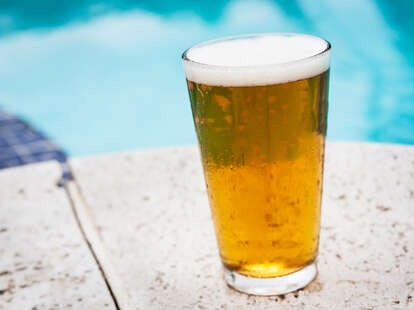 There's something about having a nice cold beer outside that really says "Summer" (or possibly "Winter" -- this IS San Diego), but not all brews are equally enjoyable to consume in the hot sun. Fortunately, we've brought together five of SD's finest beer brains to point you in the direction of their favorite beers for beating the heat.
Valerie Guagliardo, Bartender at California Kebab & Beer Garden
Alt-Bier, Hangar 24 (Altbier, 6%)
Valerie says: "It's a 6% twist on a German classic. Surprisingly sessionable, it has beautiful caramel and toasted malt flavors balanced by hop bitterness, all while maintaining a clean, crisp finish. I love this beer around sunset, while I'm warming up the BBQ for some grilled chicken!"
The Harlot, Societe Brewing (Belgian Pale Ale, 6.4%)
Valerie says: "This one is a no-brainer. It's an easy-drinking, crisp, dry Belgian with bright citrus notes. Fantastic on a sunny day with ceviche and fresh tortilla chips!"
Chris Steltz, Editor of BeerGeekNation.com
Green Flash Saison Diego (Saison, 4.2%)
Chris says: "Refreshing and simple yet intriguing, perhaps the perfect Summer offering. Green Flash took the classic French style and made it their own. Bright, fruity citrus flavors complement a biscuity malt backbone perfectly. Finished off with a classic spicy saison yeast strain, this is one there to beat the heat but keep you coming back for more."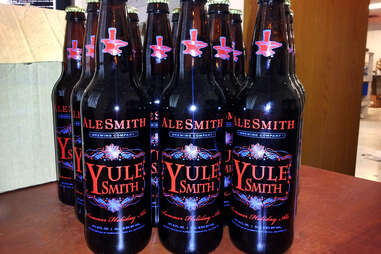 AleSmith Summer YuleSmith (American Imperial IPA, 8.5%)
Chris says: "A big, hoppy, West coast-style, Imperial IPA that is brewed in perfect harmony. The hops and malts of this beer complement each other like fireworks on the 4th. The bright flavors in this beer remind me that Summer is a time to celebrate big fresh flavors, and, at 8.5% ABV, this one is also sure to remind you of the Summer heat."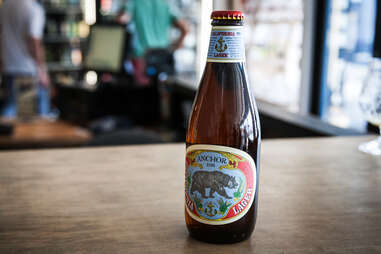 Scot Blair, Owner of Hamilton's Tavern, Monkey Paw Pub & Brewery, and Small Bar
Anchor California Lager (American Pale Lager, 4.8%)
Scot says: "A wonderful interpretation of the way a lager would have tasted in the late 1800s. Robust and full-flavored with a zesty hop bite. Crisp, clean, and refreshing, and absolutely perfect for Summer camping, a day at the beach, or your family Summer BBQ."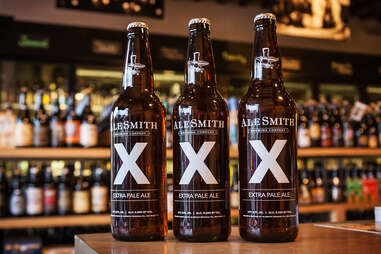 AleSmith XPA (American Pale Ale, 5%)
Scot says: "A wonderful and reliable hoppy San Diego ale for warm weather. AleSmith XPA has a light-golden color and a splendid citrusy aroma with hints of sweet malt and pine and a malty, sweet backbone. Very refreshing with a light body and a dry finish."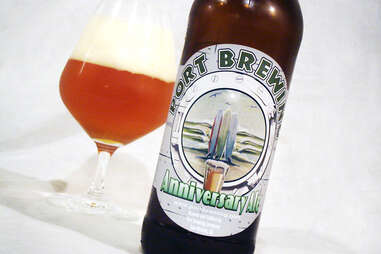 Kenny Casciato, Co-Owner of Ciro's Pizzeria & Beerhouse
Port Brewing Anniversary Ale (American Imperial IPA, 10%)
Kenny says: "Anniversary Ale is a seasonal beer that comes out May 1st. It's stronger and bigger than most Summer beers, but I look forward to it every year. It's hoppy and over the top and I can't get enough of it."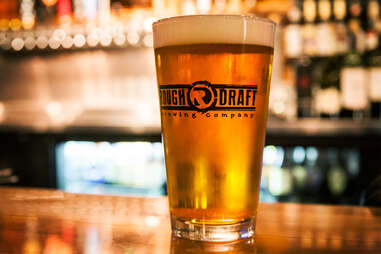 Rough Draft Southern Triangle (Imperial Pale Ale, 6.5%)
Kenny says: "Rough Draft used a combination of three different hops from the Southern hemisphere, which you don't see a lot of in San Diego, to make Southern Triangle. It's a citrusy, juicy blast. The perfect Summer beer."
Brian Jensen, Owner of Bottlecraft Beer Shop
Cuvée des Jonquilles (Biere de Garde, 7%)
Brian says: "This beer is one of my favorites for Summer. It offers up aromas of citrus, honey, and a bit of an earthy, hay-like funk followed by a matching palate of biscuit, lemon, and honey balanced by the dry bite of white pepper. Drink out of a champagne flute."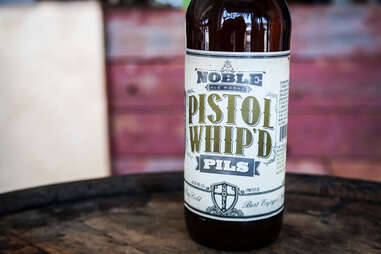 Pistol Whip'd Pils (Czech Pilsner, 4.2%)
Brian says: "I'm always looking for a light, hoppy beer with a lot of character, and this one hits the mark. Pistol Whip'd is an awesome twist on a traditional Czech-style Pilsner with the added character of Motueka hops from New Zealand. The beer is light at only 4.2% and the Motueka hops provide for lemony-lime and tropical fruit nose and flavor as well as a nice dry finish."