Signs You're in a Real San Francisco Dive Bar
The dive bar scene in San Francisco has shifted a LOT over the past few years and, thanks to the skyrocketing cost of living in SF, a bunch of veritable drinking institutions have been forced to close (RIP, 21 Club). That means you're probably going to be spreading your dive bar wings soon if you haven't already, and when you do, you'll want to make sure you end up at a tried-and-true SF dive.
How do you know if you're in a proper one though? Well this list of signs should help...
1. The name is entirely misleading
Mr. Bing's Cocktail Lounge is not, in fact, a lounge… unless you count leaning against beer cases stacked against the wall as lounging.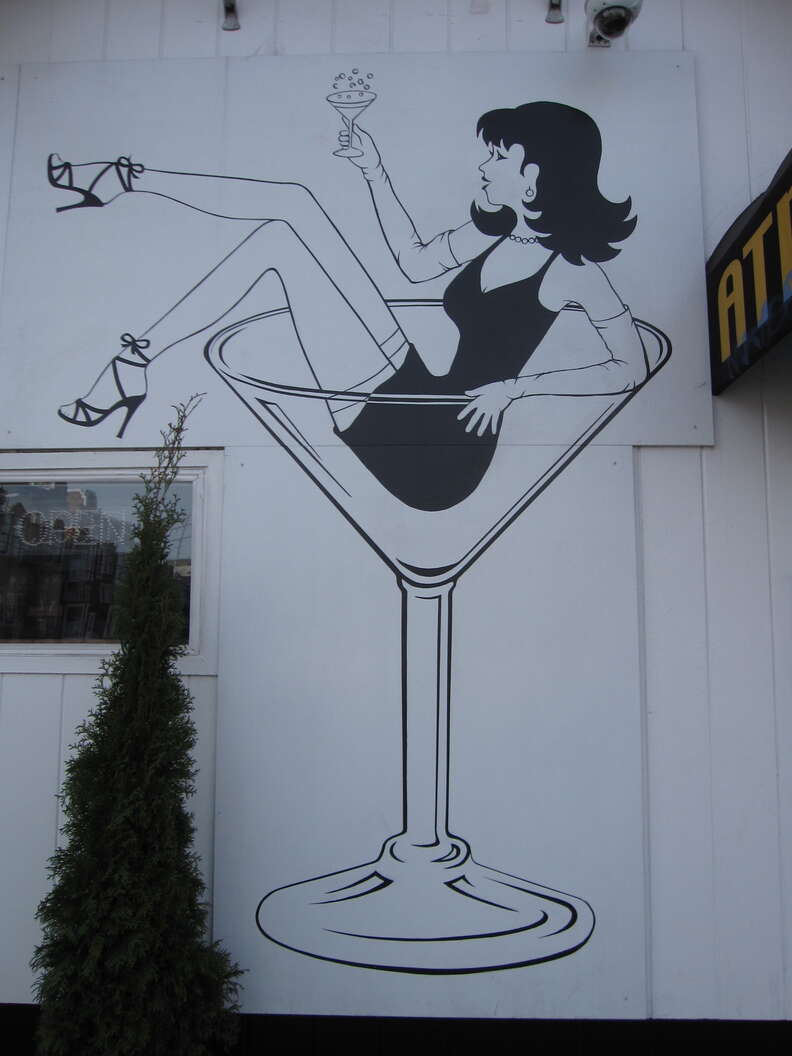 2. Signage is also incongruous with the experience
This woman is severely overdressed for this establishment.

3. There's no theme
Outside of "cheap drinks."

4. It's cash only
The on-site ATM most likely doesn't work. JK, JK, it definitely doesn't work.

5. The only wine selection is red or white
Why are you trying to order wine in a dive bar?

6. A PBR is never more than $3
7. A cocktail = liquor with a splash of flat soda
8. If there is a house specialty, it's lethal
Whether it's Li Po's Mai Tai or Latin American Club's "margaritas" (in quotes because THEY'RE SERVED IN PINT GLASSES), one is guaranteed to do the trick.

9. Using the bathroom is an adventure
Don't expect a functional lock. Or toilet paper. Or any level of cleanliness. Really, just be happy there's still a seat on there. Oh, and dive bar bonus points if the bartender has to buzz you through a metal door that leads to the basement toilet (<3 you, Buddha Lounge).

10. At least part of the LED sign is broken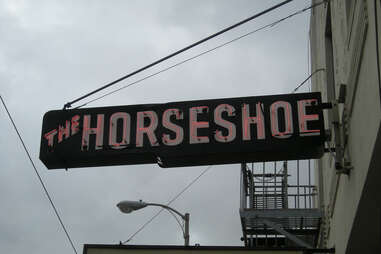 11. It opens at 6am
And regulars are there by 6:01am.
12. There are colorful characters
Like aviator goggles guy.

13. The bartender is neither sober, nor super intoxicated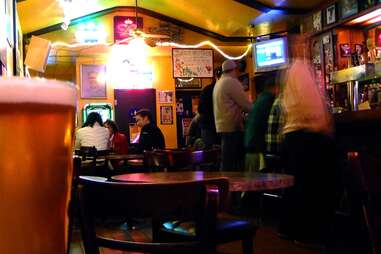 14. The lighting is hahahahaha what's lighting?
Ambiance = last year's Christmas lights.
15. All of the portraits on the wall are topless
Doesn't matter if you're in the Tenderloin (High Tide) or the Mission (The Homestead).

16. There are two microwaves
So many people are microwaving things that they, in fact, decided one microwave was not enough.

17. And maybe there's a hot plate
See: Thieves Tavern, where happy hour often includes grilled cheese, made one by one on the hot plate using white bread and American cheese.

18. It's sticky
The bar tops, the floor, the stools, the handle to the bathroom -- at least one surface is coated in a mystery substance.
19. There's a condom machine
If you're going home with someone you met in an establishment with a condom machine, using it is non-negotiable.

20. There are lots of board games
All of which are missing between one and 17 pieces.

21. There's a popcorn machine
No one knows when the popcorn was last made.

22. The pool table/shuffleboard/Big Buck Hunter is broken or poorly maintained
But that doesn't stop anyone from playing.
23. Peanut shells litter the floor
Especially if peanuts are inexplicably nowhere to be found.

24. Dogs are allowed
But it's not so much a policy as it is this place lacks policies in general.

25. The jukebox only accepts paper money and is not connected to Bluetooth
You want to play a song that was released after 1999?? Good luck.
Sign up here for our daily San Francisco email and be the first to get all the food/drink/fun SF has to offer.
Amy Copperman is a regular Thrillist contributor who believes you know a good dive bar when you smell it. Tell her your favorite on Twitter.