From everyone's favorite BBQ joint that pays homage to people who're statistically more likely to die nine years younger comes an awesome new whiskey club that you'll want to join even if you're (gasp!) a righty. Here's how it works: Register by getting your lady-killing name added to their special club book, which includes all of their 70ish different "working man's" level sippers. Then, to help speed along the process, try one of their three different whiskey flights, which're discounted and include select trios of browns (please be Graham, Kosar, and Groza, please be Graham, Kosar, and Groza, please be Graham, Kosar, and Groza...) like Craft Small Batch Bourbons and Peated American Single Malts (sigh). After finishing a shot of forty different whiskeys (not all in one night, you responsible bastard you), they'll buy you an entire bottle of your favorite one (pretty lady handing it to you not necessarily included). They're constantly going to be working on acquiring new, hard-to-get whiskeys, and rotating the flights, so make sure to drink up (left-handedly, of course).
Recommended Video
Stay Classy This Winter With a Spiced Pear Tom Collins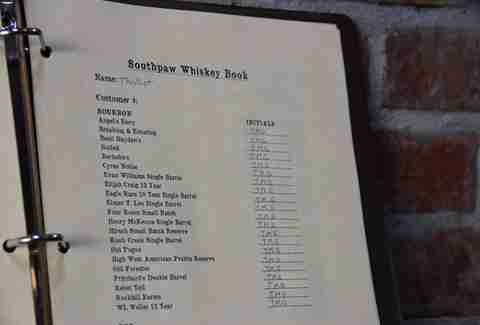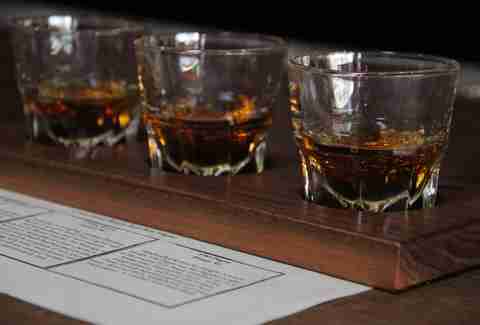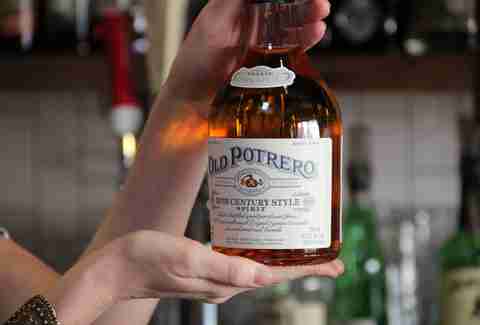 Previous Venue
Next Venue
Venue Description
1. Southpaw BBQ
2170 Mission St, San Francisco, CA 94110
Southpaw BBQ is where dreams come true. Their Southern vibe, exposed brick walls, live-edge 20-seat Claro walnut bar, is exactly where you want to be eating brisket & ribs paired with American whiskeys and house-brewed beer. Their 80+ whiskey list is constantly growing, and if you join their whiskey club and try 40 of their offerings, any bottle of your choice is on the house.