Monks have always been good for two things: supplying beer, and using their crippling obsessive-compulsive disorder to help solve crimes. Following the former tradition: Trappist Provisions, the white oak-filled little brother to Oakland brew haven The Trappist.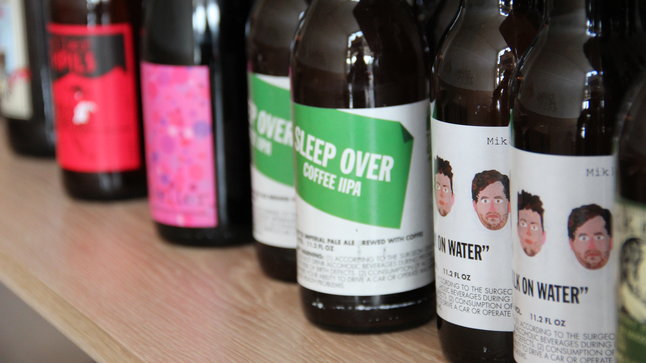 They've got shelves stocked full of all kinds of crazy beers from brewers so fancy they put slashes through the letter "O", like a 10.5% imperial IPA called the Sleep Over Coffee from To Øl (<--- see!).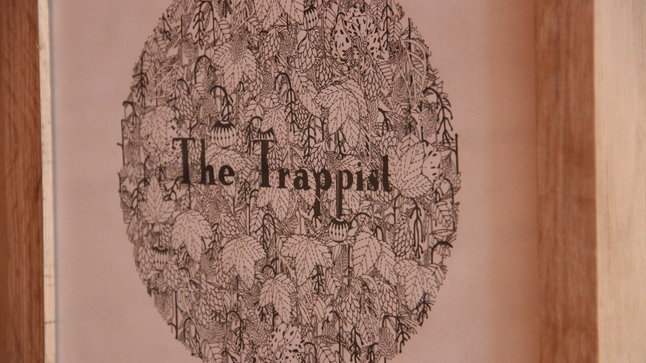 And next to the shelves: framed artwork from beer bottle labels, plus this awesome M.C. Escher-ish drawing with The Trappist emblem stamped on it (M.C. fun fact: he was an artist and not an official host of a staged event or similar performance).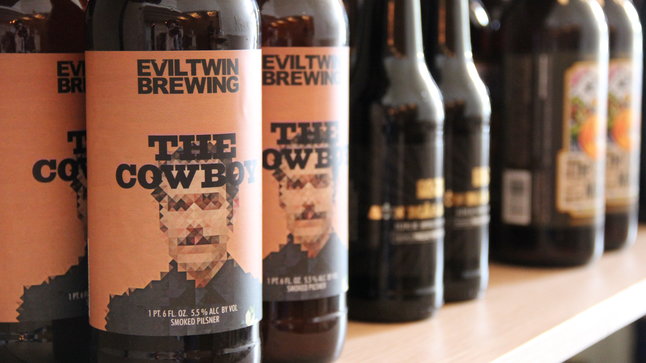 Their bottled selection will always hover around 99 bottles... of beer... on the wall.
There're also nine constantly rotating taps of equally esoteric brews like this LoverBeer offering dubbed "Madamin", which's either Piemontese for "Young Lady" or "That super-slow AMC show about beautiful people in the '60s... and Betty".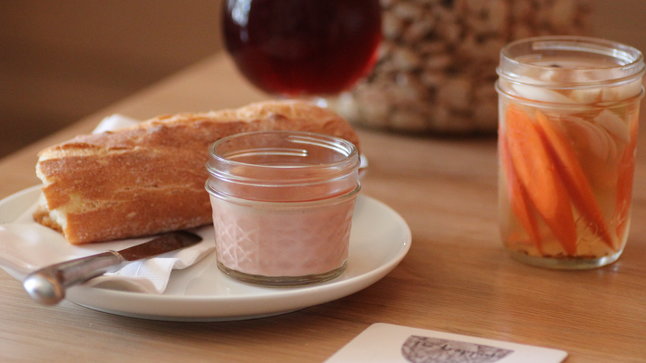 Also: they've got snacks, like these pickled veggies and a baguette with herb spread featuring pork belly they somehow didn't throw in the friar.