Auchentoshan's VIP brunch was on FIRE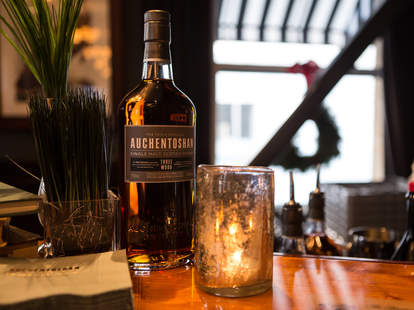 Some brunches involve swirling an empty glass while shouting "waiter, waiter" at varying decibels. Fortunately, libations and good times were flowing smoothly at Auchentoshan's invite-only brunch series hosted Dec 7th & 8th at Wayfare Tavern and Lolinda. The afternoons featured meat, whisky, a cabaret performer with a whip, and an illusionist who set his hands on fire.
Each event had its own dynamic Auchen-creation. Wayfare offered the Wayfare Vieux Carre (Auchentoshan Three Wood, Carpano Antica, and Benedictine, served up with a flamed orange) while Lolinda trotted out the Plaid and Sand (Three Wood, dry vermouth, orange, cherry, and lemon).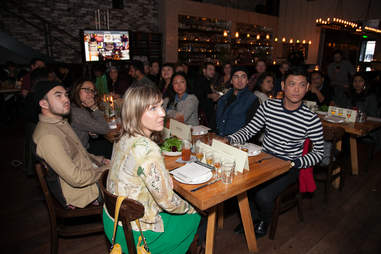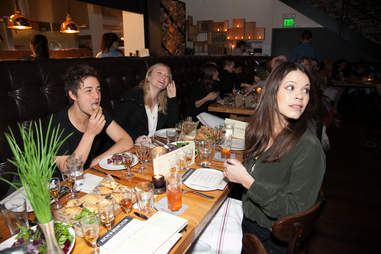 Between saying cheese and eating cheese, eating cheese always wins.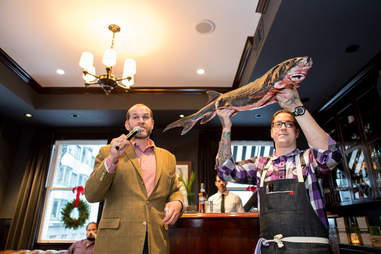 Mandatory bloody shark picture.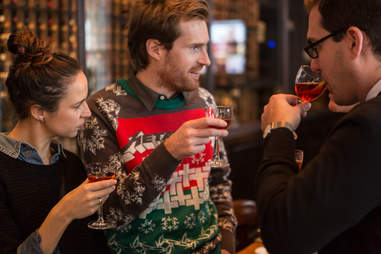 Congrats to this guy on owning such an awesome sweater.
It photographs especially great before an awkward smooch. (Also, is that Moby in the foreground?).
This woman makes sensible brunch decisions.
This guy is super impressed by this woman's hand tattoos (and rightfully so!).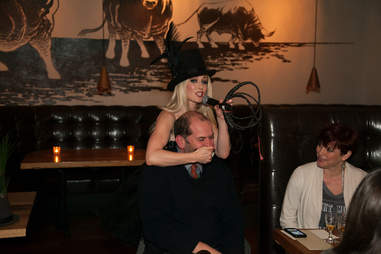 And this guy is either incredibly lucky or in incredible pain.
Light it up, buddy, light. it. up.
All in all, not a bad way to begin a Saturday in SF.