While riding BART and Muni can be a love/hate thing for a lot of people, it's grown on most of us and become part of who we are as Bay Areans. Some of the best beer in America is right under our noses and near (or right on top of) the Bay Area's public transit system. For beer fans, public transit love has been enhanced by the hundreds of breweries, pubs, bars, and taprooms located nearby BART's 44 stations or just off a Muni bus stop. We've plotted the best ones for you, so have your Clipper card handy.
 
Recommended Video
Brookfield Place Is Hosting the 5 Borough Challenge: Best Brews of NYC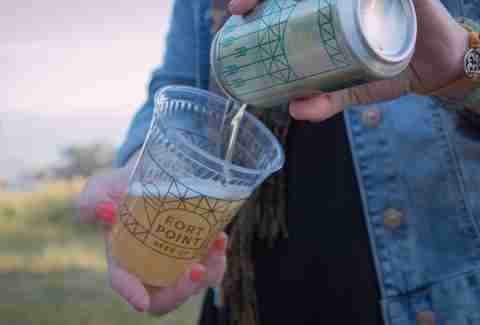 Embarcadero
How to get there: Take BART or Muni to Embarcadero station, then head to the Ferry Building. 
Fort Point brews big beers in a little space. This highly anticipated, tiny kiosk hasn't been open a year but its location just steps away from buses, streetcars, and even the ferry will surely make this small batch brewery a destination. Despite being the newer kids on the block, Fort Point has the chops to compete with our best and most established breweries. Quite simply, there isn't a bad beer in their lineup. Order a pint of the flagship "San Francisco-style" Villager IPA and drink in the city.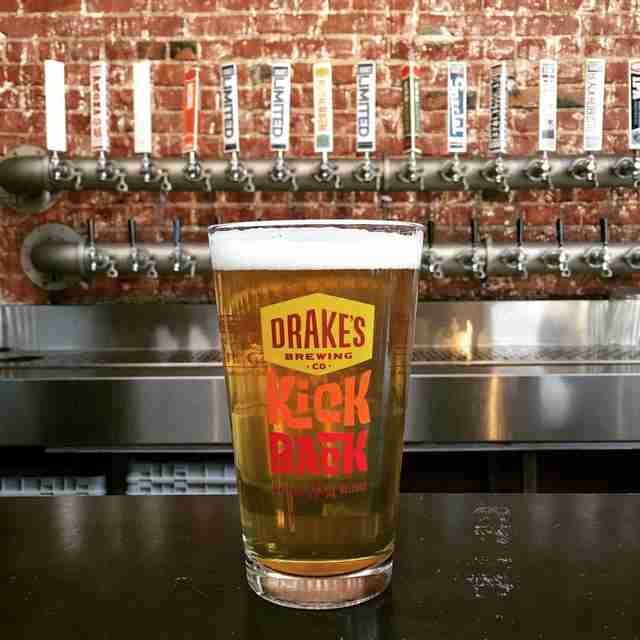 Downtown Oakland
How to get there: Take BART to Oakland's 19th St station, then walk north on Broadway.
Drake's has one of the best patio settings in the Bay Area, with fire pits, a solid food menu, and, of course, good beer flowing. Drake's tap list includes a wide selection of their friends' beers on draft, as well as their namesake beers you love, like the 1500 that's always on tap.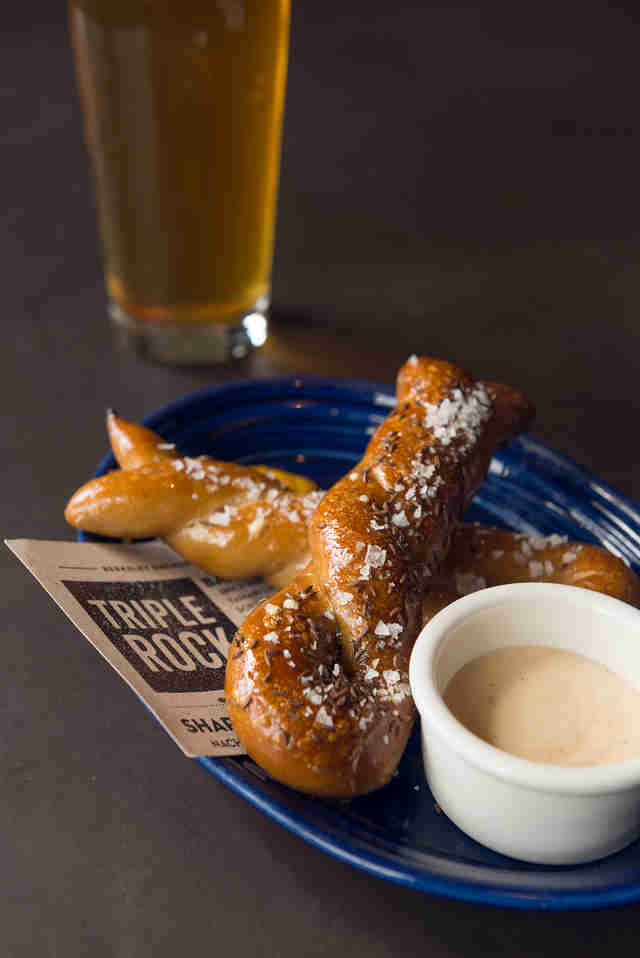 Downtown Berkeley
How to get there: Take BART to the Downtown Berkeley station, and walk up University.
More than worth a mention as the fifth oldest brewpub in America, Triple Rock is celebrating their 30th Anniversary this year with a recent expansion that's earthquake safe. The whole second floor was recently renovated for earthquake safety and dubbed the Richter Room, because shaking beer is no good for anyone. They recently tapped a barrel of the Black Rock imperial porter for the re-opening, so see if there's any of that left  as you make your way through their re-vamped pub menu.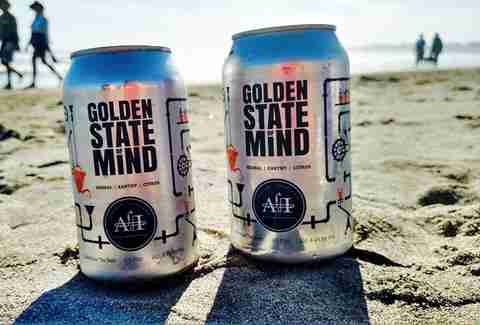 Fruitvale, Oakland
How to get there: Take BART to Fruitvale Station
The beer experts in this chill setting are more like friends at the keg than pretentious know-it-alls. AI is cranking out great beer and they're only 1,000ft from the station. Cherry Kush is a refreshing and light brew you just have to try.
Tenderloin
How to get there: Take BART or Muni to Powell Station and walk a few feet. Several Muni busses stop nearby as well.
This taproom is a chic and worldly space that any architect or designer would love. So, it makes sense they are in the middle of a world-class city, serving great beer. Try one of their 42 taps and bottles from breweries around the world (and close to home, as well), and follow it up with a few small plates. Mikkeller also offers house-made sausages and sandwiches -- try the habanero tequila chicken with black bean salsa, lettuce, and avocado sauce for a little cross-fading that won't hurt your head.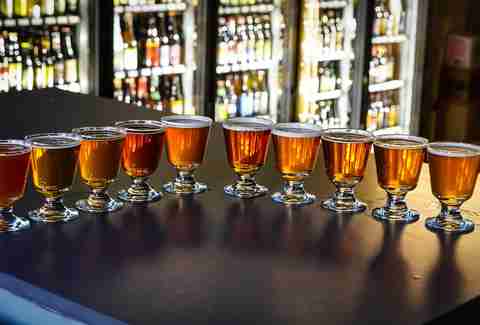 SOMA
How to get there: Hop off BART or Muni at Civic Center/UN Plaza, then head south of Market.
Any serious beer drinker within 100 miles knows about City Beer, or they should. City beer is just as much about getting beer to go as it is about drinking it there, and with its proximity to transit, a roadie is a great way to go. In addition to great to-gos, they host special events such as special releases from The Bruery.
Mission
How to get there: Monk's is a very short walk from 16th Street BART or the 14 bus.
The buzz about Monk's Kettle isn't unwarranted. In fact, we recently lauded it as the top beer bar in SF. You may have to wait a couple minutes in a short line to get in, but be patient. The wait is worth it for this warm, neighborhood-scale joint, which boasts 150 bottles on their menu, 28 drafts, and one cask engine.
Berkeley
How to get there: From the El Cerrito BART Station, take the 72 Jack London bus to Harrison St.
While Fieldwork has four taprooms open or in the works, a visit to this brewing mothership in Berkeley is a must for beer fans. Their IPAs are the best on the market. So are their sours. And the wheats. Stouts. Saisons. Ales. You get the picture? Getting there on transit is a little work, but absolutely worth it. When you get there start with the Saint Thomas and let the tasty Mosaic hops dazzle your mouth.
Alameda
How to get there: from the Montgomery Street Station, hop on the 31 and hoof it the last half mile to the brewery.
Most would agree that this brewery is making some of the best beers in the bay. It's a bit of an effort to get there by transit (give yourself an hour or so), but their pales and IPAs are top notch and you'll be happy you put in the time. Lots of one-off beers at Faction, but there's usually a version of 2 Hop Pale Ale to enjoy.
Larkspur, Marin County
How to get there: Take BART or Muni to the Larkspur-SF Ferry launch. It's a five minute walk from the pier to the brewery in Larkspur.
You just can't beat Marin's fruit-centric brews, and these guys are the OG in a market that has been so fruit-heavy in the past two years. You'll love the trip across the bay to this beautiful spot with good grub and people watching. The Blueberry Ale and Stinson Beach Peach are perfect for their patio on a warm, sunny day. Squeeze it in before the weather turns and you're more in the mood for hoppier beers.
Sign up here for our daily San Francisco email and be the first to get all the food/drink/fun SF has to offer.