San Francisco According to our Instagram, everyone was in Tahoe last week, which means you're all gonna need to ease back into another weekend. Well, these five new happy hours should help (especially the one with giant-sized, competitive team Plinko).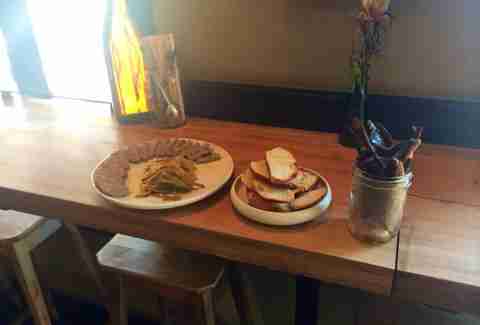 Namu Gaji
When: Tue-Sun, 5-6:30pm
What: Free food happy hour!! The Namu Gaji dudes will be giving out free bar snacks like beef jerky, duck pate, and kimchi arancini, along with $3 pints and $2 shots of soju. Continue Reading
S&R Lounge
When: Wed, 5-7pm
What: Plinko Wednesdays! Get teams together to play everyone's favorite The Price Is Right game -- just in ginormous form. Literally, this thing covers an entire wall and uses a soccer ball. Prizes go to the winning team, the best costume, and the best team name. Oh, and PS, they have HH food/drink specials, too.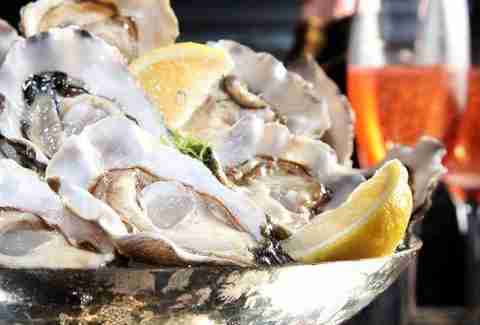 Bergerac
When: Wed, 7-10pm
What: Shuck 'N Jive happy hour! You just missed this weeks, but hit up next's for live jazz music, $1 oysters, $6 Pisco cocktails, and $30 Pisco punchbowls.
Fog City
When: Mon-Fri, 4-6pm
What: $1.50 oysters along with $7 cocktails/draft wine, and $10 shot-and-a-beer specials.
Stock in Trade
When: Wed, all night
What: To complement its already launched Prime Rib Thursdays, Stock in Trade has implemented all-night Bottle Shock Wednesdays, where every single bottle is half-off. Looks like you just became a sommelier.