San Francisco isn't exactly known for its rooftop bar scene, but why nitpick when it comes to something as fun and, frankly, important, as drinking outside whilst also standing atop a building? Exactly. So without further ado, here's a list you should absolutely memorize. That way, the next time someone's like, "Hey, it's so nice out! Let's go drink on a rooftop," you can be like, "Totally! And I actually know where to go!!" And then they'll be like, "WHAAAAT, you read Thrillist too?" And then you'll high five, low five, fist bump, and be happy that you have each other. All because of the magic of a rooftop.
Recommended Video
Get Lucky With This Next-Level St. Paddy's Day Meal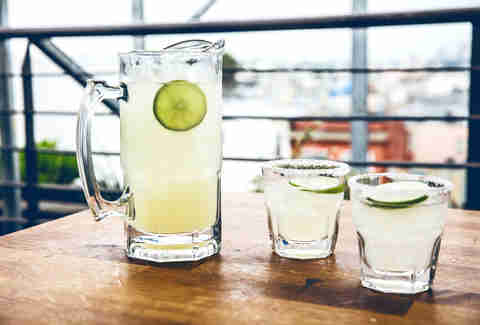 Mission
This rooftop bar is probably the most popular one in SF for a few reasons. First, it's in the Mission (atop sister restaurant Lolinda), which means that the weather is usually pretty good... for SF, anyway. Second, there are those sweet, sweet city views. Third: it pours really delicious cocktails and Latin American street food that's perfect for sharing, which makes it ideal for groups of friends (or dates, for that matter). Fourth: there's brunch. And last, but definitely not least, El Techo's rooftop is protected by windscreens and heat lamps when necessary (read: most of the time). Keep in mind, however, that El Techo is a seated situation, which means on most sunny days, there will be a wait... totally worth it, though.
Tenderloin
Jones has SF's biggest rooftop bar and lounge, which means there's a better chance you and your group will find a place to sit... as long as you get there right when they open up at 5pm. Jones definitely draws more of a "professional" crowd since it's just a few blocks away from Union Square, but this is still SF, so for every button-down shirt, there's someone in a T-shirt they got for free, and a hoodie. The cocktail list is pretty extensive, and incorporates both classic and specialty drinks, all of which are $10 and poured pretty strong, but before you offer to buy the round, know that it's cash only (of course.) You'll want to bring a jacket, because that's just what we do here, but Jones also has heat lamps for when it gets a little chilly... which means it's definitely easy to spend the entire night here under the stars/fog.
SoMa
Walk into the Hotel Zelos and take the elevator to the fifth floor, where you could sit inside or at the bar... or where you could head to the fully heated rooftop patio and grab a seat on one of the low couches by the fire. The cocktails at this swanky spot are legit tasty, even if they do cost $13. Our favorites are actually the cocktails to share, specifically the "Get Me a Juice Box!" which is two cans of Fort Point Westfalia Red Ale, mulled wine, and bar nuts. Get that and the chicken wings, the beef tartare, and the churros, and you'll be a pretty happy camper.
Yerba Buena Gardens
It seems like people often forget about this adorable little bar and restaurant on the roof above Yerba Buena Gardens, which is a good thing for you when it comes to getting a table outside (the only kind of table you want -- there are fountains out there!). From the beautifully landscaped roof, you can catch views of the Downtown skyline, St. Patrick Church, and Yerba Buena Gardens, The house cocktails are all very thoughtful; on a hot day, we like the Feisty Flirt (orange-flower water, grenadine, aged gin, lemon, mint, prosecco), but if that's too cute, Raise the Bluff (rye, maraschino, Fernet-Branca, Abbott's aged bitters) has never steered us wrong. Pitchers of beer are also available -- a good call when it's a little more crowded -- and pair perfectly with a half-dozen oysters and the chicken wings.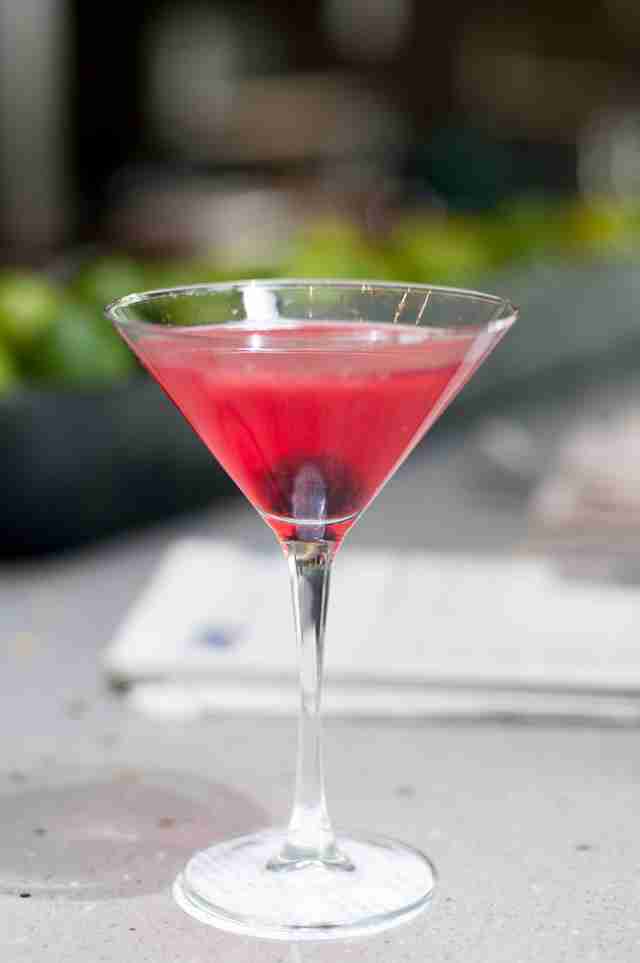 SoMa
Bluestem's patio is really only on the second floor... but it's on a roof and it's outside, so it counts. The view of the treetops and buildings along Market Street isn't the most gorgeous, but it's still quite lovely, especially since you'll be tucking into delicious drinks and food while everyone below you is oblivious to your presence. While Bluestem's open-air mezzanine is intended for dining, that shouldn't be an issue -- the menu is full of tasty options, especially if you go during brunch.
Bayview
This is SF's only authentic Russian bathhouse, where you wander among pools, the cold plunge, and saunas to steam and sweat before heading off to the full-service spa where you can get scrubbed and massaged. But this isn't about spa treatments; it's about places you can drink on roofs, which is totally something you can also do here. This place has a rooftop with killer views, lots of sunshine, wine, beer, and, uh... nekkid sunbathing, if that's your thing. You do have to pay the full price of admission to get in, though.
Sign up here for our daily San Francisco email and be the first to get all the food/drink/fun SF has to offer.