Spend Your Weekend in This Underrated Wine Country
Less than 45 miles east of San Francisco on Interstate 580 is a wine country that rivals the Napa Valley. Livermore Valley's wine country is more accessible -- in both personality and cost -- than the fancy-pants Napa Valley scene, and has more than 50 wineries with a laid-back vibe. The rolling golden hills, warm weather, and the fact that 24 of the wineries are dog-friendly make Livermore a no-brainer for your next day venture.
The Alameda County city cleans up when it comes to wine competition awards, and the legacy of growing means Livermore grapes have just as much street cred as Napa or Monterey on the international scene. Read along and scope the scene, a few fun ways to get around, and brunch and dinner tips if you overnight it.
Livermore has history in its vines
Livermore's had grapes since the Spanish missionaries arrived to convert the Ohlone in 1740, but it wasn't until rancher Robert Livermore (whose lands formed the basis of the city) planted commercial vines in 1840 that the party really got started. Livermore valley grew to nearly 50 wineries and was the premier wine production area in the country until Prohibition put the smackdown on the vines in 1919. The Concannon and Wente wineries survived, but most others had to shut down.
The region began a slow rebuild in the second half of the 20th century, and in 1981, the Livermore Valley Winegrowers Association formed. In 1993, there were 13 members; in 2003 there were 25; now, there are over 50 winegrowers in the region. As the wine accolades mount up, more people are taking notice of this once-disregarded wine region. Tourism has also boomed, with the newer vineyards opening tasting rooms to meet California's love of day drinking in the sunshine.
Nestled along rural Tesla, Mines, and Greenville Roads are dozens of wineries with tasting rooms. Most tasting rooms are open weekends from 11am-4:30pm, so plan accordingly. Lift your glasses y'all, let's toast to Livermore.
Be a safe wine sipper and leave navigation to the trolley captain. The Livermore Wine Trolley offers wine tours Friday through Sunday year-round. The trolley hits four to five rotating wineries with tasting fees covered and lunch provided -- and you also get discounts when buying bottles. Tickets are $99 per person, so rally up a crew and take over an entire trolley. You choose the music, feel the wind in your hair, and everyone gets home safe.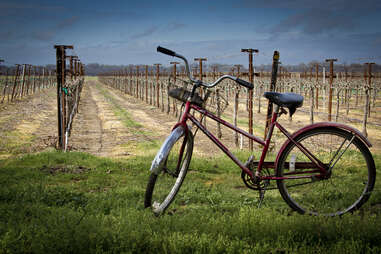 Pedal your way through wine country
Sunny days and fermented grapes are best enjoyed on two wheels. BART over with your bike to the Dublin/Pleasanton Station or rent from a place like All Together Mobile Bike Rentals and take the stress out of your wine commute. Livermore's wineries are insanely close together -- on Tesla Road you can hit six tasting rooms in under a mile -- and the city's multi-use trail system is easy riding. If you rent, All Together brings bikes to you, then picks them up wherever you end your day. They provide helmets and sweet cruisers with baskets and bells, with none of the worry of drinking and driving. They even have tandem cruiser rentals for the romantics with good balance.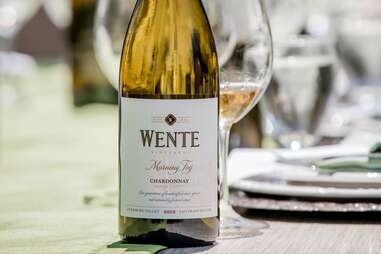 Grandmama of the grapes, Wente has been on the scene since 1883. Deemed the First Family of Chardonnay, Wente cultivated and produced the country's first varietally labeled chardonnay in 1936. The beautiful Spanish mission-style grounds are tucked into the soft hills, and back up to the 18-hole golf course -- if drinking wine brings out your sporty side. Weekend days feature live, local music, friends drinking wine, flights in the $10-$15 range, and gourmet snacks for picnicking under the sunbrellas. The summer concert series showcases everyone from Diana Ross to Lynyrd Skynyrd.
Concannon also entered the grape game in that magical year of 1883 and is credited with creating the country's first Petite Sirah standalone varietal in 1961. You're not only drinking wine here, people, you're celebrating America's history. The estate is beautiful -- on the wide green lawns, outdoor seating, and in the historic tasting room, you'll feel right at home in that splendor-bound kind of way. The Underdog Wine Bar serves tapas in an upscale yet relaxed atmosphere, while flights in the tasting room will run you $10. You can also pack a picnic, buy a bottle inside, then mellow out under huge oak trees and appreciate the (dragon!) topiary creatures running amok.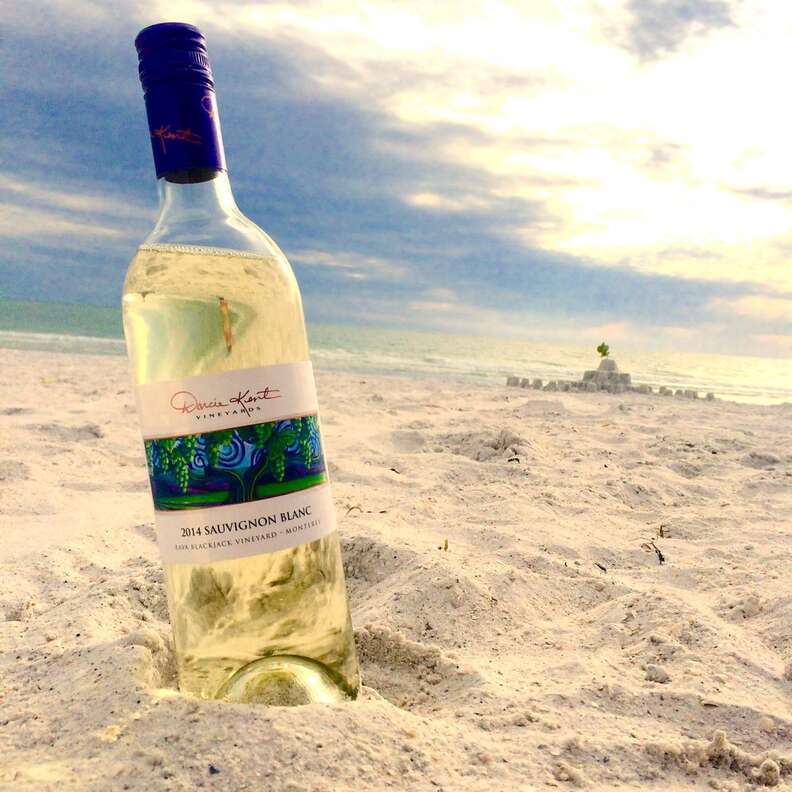 Darcie Kent Wine Gallery is the perfect place to pull out a picnic and enjoy the welcoming country beauty (your dog is invited, too) alongside a bottle of Bordeaux-inspired red blend or chardonnay. If it's cool outdoors, cozy up inside on one of the purple sofas and enjoy vintner Darcie Kent's paintings; her colorful artwork also graces all the wine labels. Flights run $15-$20, and her first tastes of the season have been the buzz of the town. Darcie Kent donates $2 of every sale of the Victories Rosé to breast cancer research -- drinking with a cause looks good on you.
Gorgeous grounds, a newly remodeled tasting room, and an outdoor bocce ball court make this a highlight of the Tesla Rd crowd. The winery specializes in red Italian varietals like zinfandel and sangiovese, and also has a sparkling wine to start your day off right. Tastings are $10, which is refunded when you buy two bottles. When the tastings are done, head to Cafe Garré for dinner and try the Cowboy Burger -- made with grass-fed beef topped with smoked bacon, brie, sauteed mushrooms, and Cajun aioli on a house-baked brioche roll. Your pooch can join in on the action if you're on the patio.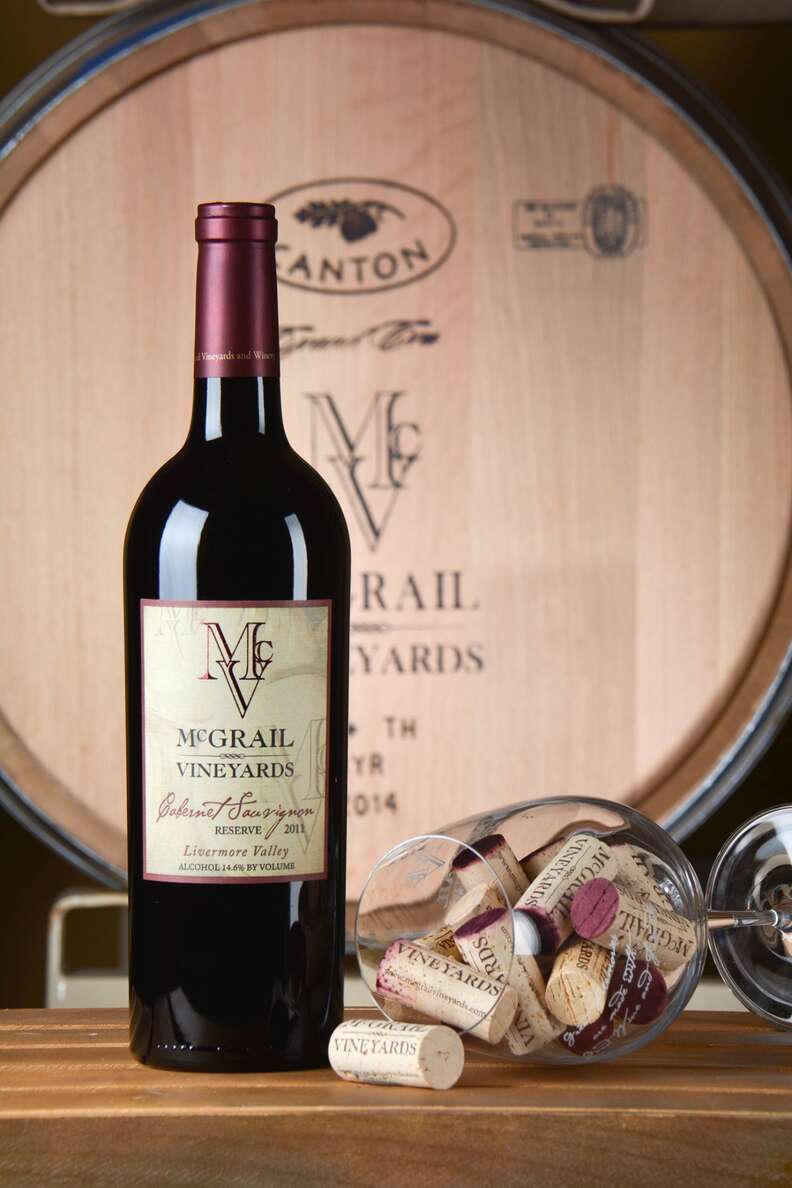 McGrail is particularly awesome for its chill tasting room with $10 flights and smart staff who'll make you feel welcome. You'll feel like you're at the cool kid's pad at this doggy-friendly winery, which has bocce courts out back and a variety of events like Sunday Funday with live music and football, or yoga and wine in the Barrel Room. There's nice patio furniture looking out over the rolling hills, and yummy snacks for sale. You'll be hard-pressed to leave at 4:30pm.
Sip a glass of wine overlooking the vines and live like backyard royalty. Bent Creek is tucked down a narrow lane with a tiny tasting room that feels refreshingly like an open-air country bar. The flight is peppered with medal-winning wines, and they offer 11 tastes for $10 -- three of which are ports. You'll feel like you took time off life to become a winemaker in the Italian countryside. The back patio has ample room for your big group, and your pup can hang out, too.
Bocce ball is the national pastime of Livermore, and this is its home. Have the Sunday brunch between 10am-1:30pm to get your bocce game on, indulge in multiple breakfast buffet rounds, and sip endless Champagne for $33. Brunch even has a prime rib carving station, so you know they're not playing around. It's a zoo in the best way possible, with kids and parents and day drinkers all mingling and playing bocce. Have a full meal before embarking on an afternoon of wine sampling with bottles from around the area. It's the perfect place to host a party, too.
Feeling wined out? The Last Word serves spectacular craft cocktails and small plates lovingly created by husband-and-wife team Rick and Theresa Dobbs. Tasty treats include chicken & waffles with Sriracha, a killer burger, and the best Old Fashioned west of the Pecos. This stylish and cozy joint in Downtown Livermore also features live music Thursday and Sunday nights.
Going beyond the bottle
Downtown Livermore is darling; the landscaped streets are always in bloom, and Lizzie Fountain Park on 1st St is perfect for kicking it with an ice cream and watching the world go by. The super-pedestrian-friendly shopping district is filled with cute boutiques, bistros, and restaurants. There's regularly live music happening at local bars, great flicks at the Vine Cinema & Alehouse, and performing arts in the Bankhead Theater.
To add a little nature into your venture, make a field trip of it, bulk buy from the wineries, then camp at the gorgeous Del Valle Regional Park and enjoy hiking, kayaking, and the promise of eternal valley sunshine. Plan ahead for the June Livermore Rodeo, which has been rocking bedazzled Wranglers since 1918.
Sign up here for our daily San Francisco email and be the first to get all the food/drink/fun SF has to offer.