16 things you didn't know about Blue Bottle Coffee
There are a ton of things you already know about one of SF's most iconic coffee companies (i.e. it's delicious, you're going to have to wait in line, there's a side window at the Ferry Building that tourists don't seem to understand), but there are a lot more things you don't. Here're 16 of 'em...
1. The owner is a clarinetist

Yep, that's a thing, and James Freeman -- the founder of Blue Bottle Coffee -- was trying to make it as a professional clarinet player for a decade, before he got into the coffee business.
2. The first shop was a kiosk down a dead-end alley that smelled like pee (their words)
Yep, it was located in this really dicey neighborhood called Hayes Valley. TWIST! That's right, their Hayes Valley kiosk was their first official shop, and boy what a difference 9.5 years makes.
3. The first-ever-brewed Blue Bottle Coffee was sold from a cart at a farmers market in Berkeley
It had a large, pink umbrella and (much more importantly) belonged to the woman who would later become the founder's wife and Blue Bottle Coffee's head pastry chef (we call that a win-win, fellas).
4. The owner doesn't like shipping his coffee. Like, at all.
Freeman has some extremely high bean standards (he believes coffee should be consumed from beans roasted no more than four days previously; ideally three), so rather than expanding nationwide, he only opens bottle shops near one of two main roasting HQ's -- Oakland and, as of 2010, NYC.
5. Blue Bottle Coffee is still planning to expand, though
Next confirmed openings? LA and Tokyo.
6. Know a lot about the history of coffee houses?
'Cause they do, too. Blue Bottle Coffee is named after Hof zur Blauen Flasche, the first-ever Central European coffee house -- which was born in Vienna after a losing force of Turks left behind bags of coffee.
7. Every prospective barista has to pass a final test in front of a barista jury
It's like a Top Chef competition, but more caffeinated and, we imagine, with more retro hats and facial hair.
8. They sell coloring books
... and $150 pajamas??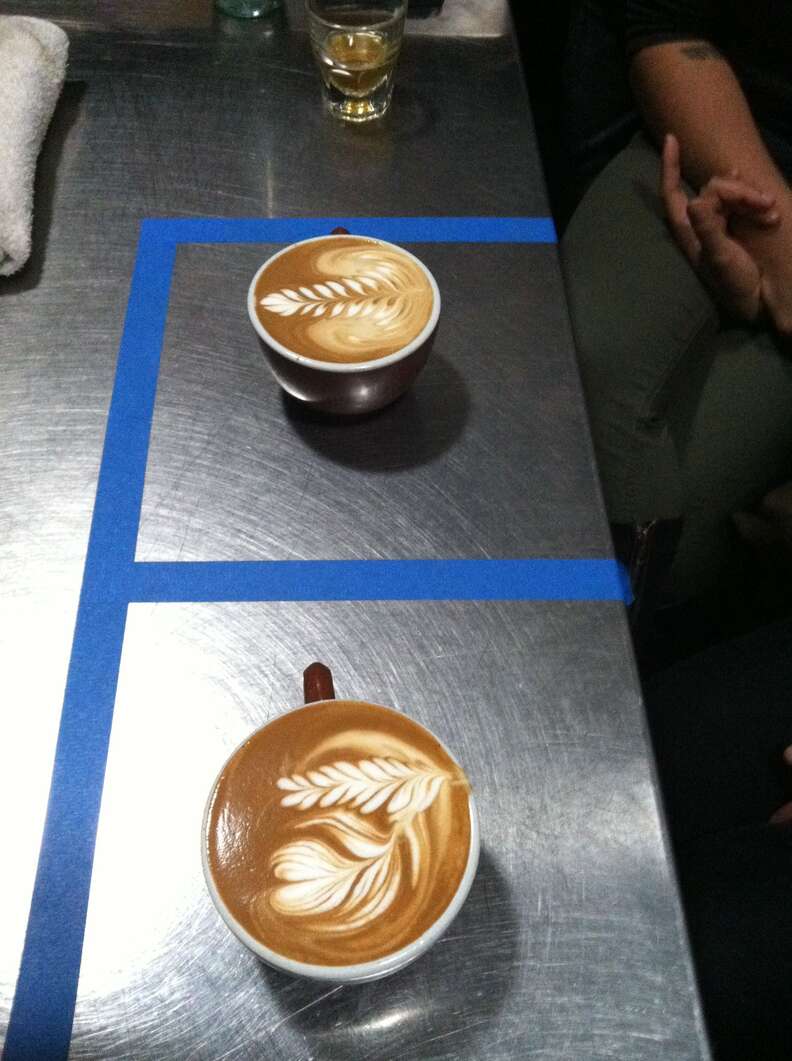 9. They also do fun barista events, like a latte art competition
Winner gets a trophy and beer!
10. They make their own honey on the roof of the Oakland HQ
Really. They have a beekeeper and everything. And not only can you put said honey in your coffee, but they also incorporate it into some of the pastries.
11. The Brooklyn shop sold an espresso blended by the guy behind LCD Soundsystem
You know, in case you were afraid they weren't going to fit in in a hipster neighborhood (ugh, fine, borough).
12. They also sell soda
Specifically Cascara Fizzes, which Blue Bottle Coffee makes out of tea from coffee cherry husks and lemon. It tastes sorta like a fizzy Arnold Palmer.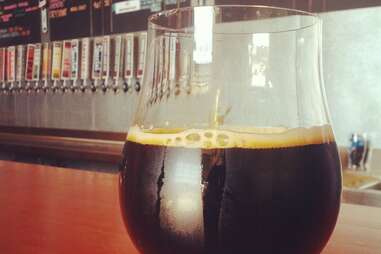 13. They partnered with Drake's last year to make a stout
Everyone's sold out of it (surprise), but look for more craziness in the future.
14. Blue Bottle Coffee also sells crazy coffee-making equipment with equally as crazy instructions
We're not kidding, one includes a directive to watch until "the coffee at the bottom has begun to bubble at approximately the pace and strength of a kitten's heartbeat". Awwwwwww... ?
15. There's a kinda-secret item called a Gibraltar
It's basically a cortado (espresso with milk) served in a namesake glass.
16. And then there's the actually-secret Waffogato
Available at the Ferry Building shop, it's made by pouring their espresso over a Belgian waffle, with crystallized sugar on top of a scoop of Humphry Slocombe ice cream. Yeah.
Joe Starkey is Thrillist's San Francisco Editor and requires an inordinate amount of coffee just to make it to lunchtime. Follow his over-caffeinated ramblings on Twitter.